Cambodia is among the most visited tourist destinations in the world. Whether you're visiting family on a Cambodia visa or you're a backpacking traveller on an eye-opening cultural journey, Cambodia is an idyllic and beautiful country to explore. Full of ancient ruins and tumultuous modern history, Cambodia is a country teeming with life and excitement. Its diverse terrain, full of rainforests, sparkling blue oceans off of the Gulf of Thailand and bustling cities makes this beautiful country a must-visit for anyone travelling through the region.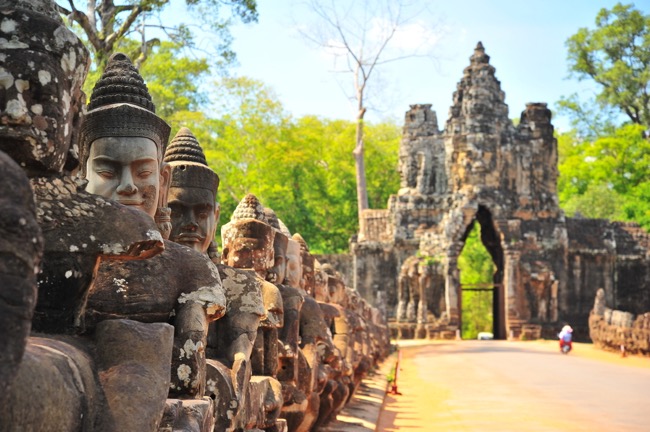 As one of the most visited tourist destinations in Southeast Asia, it's unsurprising that only nine countries are visa-exempt when travelling to Cambodia. The rest have to apply online through Fast Track Visa or visit their local Cambodian embassy. Never fear though, as just like with other complex visa applications such as the Dubai tourist visa, Fast Track Visa can help simplify the process for you.
Nevertheless, there are some points to keep in mind when planning a visit to Cambodia, especially during the ongoing COVID pandemic. This blog will outline the main hurdles and processes you'll have to undertake if you are planning to visit the country, and how you can ensure your entry into the country with little to no hassle.
Where Is Cambodia?
This beautiful Southeast Asian country is located off the Gulf of Thailand and can be found bordering the country which lends the gulf its name as well as Laos and Vietnam. Cambodia's capital city is Phnom Penh, a city bustling with famous markets and beautiful palaces and museums. In short, there's a lot for a tourist to drink in when visiting Cambodia.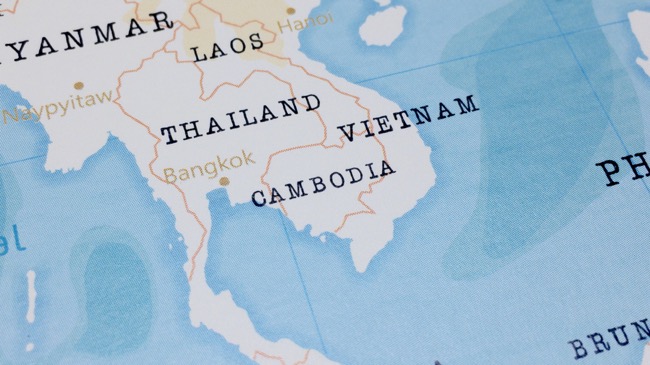 Who Is Exempt from A Visa in Cambodia?
There are only nine countries in the world that are exempt from the Cambodia visa. These countries are on this list on account of their proximity to the country or special diplomatic ties. If you are from Laos, Malaysia, the Philippines, Singapore, Vietnam, Thailand, Indonesia, Brunei Darussalam and Myanmar, you will not need a visa to enter Cambodia.
Where Is the Electronic Visa Accepted?
There are specific ports of entry into which those who have opted for an electronic visa must enter. There are varying reasons for this, but all people with an electronic rather than a printed visa must enter via Phnom Penh International Airport, Siem Reap International Airport, Poi Pet (Banteay Meanchey), Bavet (Svay Rieng), Cham Yeam (Koh Kong), Tropaeng Kreal Border Post (Stung Treng) or Sihanoukville International Airport.
Cambodia Health Regulations
It's recommended that visitors to Cambodia get a Typhoid fever, Hepatitis A and yellow fever vaccine before they visit the country. These diseases are a risk due to the humid and tropical climate in the country, resulting in a hotbed for viruses. That's not all though, Cambodia still has COVID regulations in place, and visitors must present a negative COVID result that has been taken no more than 72 hours before their arrival. Further to this, visitors must take a second test upon arrival and must quarantine in a government certified hotel or centre until the results are returned to you, which could take up to 24 hours.
Languages Of Cambodia
Cambodia is well known for being an incredibly diverse country in terms of its languages. The main languages used are Cambodian Khmer and Chinese. Many Cambodians may speak English, but it is rather broken, so the intention of a sentence often risks getting lost in translation – from both parties involved! It's for this reason that it might be useful to learn a few commonly used phrases in Khmer or Chinese so that you can navigate your way around markets, order food and ask for directions.