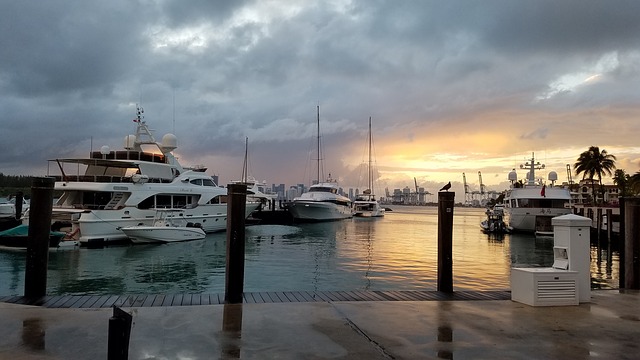 It might be the dead of winter, but spring will soon thaw out the frigid temperatures and gently nudge us into the warmth of summer. So there's no better time to begin planning the ultimate boat trip. Are you ready to set sail?
4 Tips for the Ultimate Boat Trip
While you've spent plenty of days out on the water, there's a big difference between cruising around for a few hours and taking a multi-day trip out on the water. To do the latter, you need a plan.
Multi-day boat excursions are fun, but they also require careful planning. Safety is a serious concern, and you have to be prepared for anything that could come your way.
Having said that, here are a few suggestions:
1. Select the Right Boat
Everything starts and ends with the boat. Will you be using your own boat, or renting a boat? How much space do you need on the boat? Will people be sleeping in the boat overnight, or will you be docking and staying on land? How you answer these questions will determine which boat is right for you.
Even after selecting the type of boat you need for the trip, you'll have to consider the various features you need. For example, the right type of boat top can make all the difference in shielding your passengers from the sun and ensuring everyone is comfortable.
2. Tune Up the Boat
If you're renting a boat, it should be properly tuned up and ready to go. But if you're taking your own boat, you'll need to spend some time checking all of the main systems before the trip. Conducting both a visual and mechanical inspection is wise. The last thing you want is for the boat to have troubles when you're trying to enjoy yourself on the water.
3. Pack Smart
Smart packing is a must. As the leader of the excursion, you not only have to pack for yourself, but you also have to account for the needs of the entire boat. This is easier when renting a boat, but you still have to make sure you're prepared.
"The boat comes with many supplies, such as life vests, snorkeling fins, towels, and kitchen appliances/utensils, but check with the company when you book," traveler Dana Zucker writes. "Also, there should be a grocery store close to the harbor where you pick up the boat where you can buy fresh food and plenty of water. But, if you are hiring a crew, this should all be taken care of for you."
Roughly 7 to 10 days before departure, send out a recommended packing list to everyone that will be coming on the trip. Stress the importance of being prepared, and there will be fewer issues while you're out on the water.
4. Make a Plan
It's always a good idea to have a plan. While it can be fun to cruise on the open water, you'll also find that people have a tendency to get bored. Planning a couple of fun excursions or activities will give your itinerary a bit more structure.
Try These Boating Destinations
As you plan your boating trip for this spring or summer, consider expanding your search beyond local bodies of water and visiting one of these American boating destinations:
– Florida is a great place for a boating excursion. The climate is pleasant year-round and there are plenty of things to see and do. Treasure Island, located near Tampa Bay, is definitely worth a trip. In addition to good fishing and cruising conditions, there's plenty to see and do on shore.
– Isle Royale National Park is an extremely remote island located in Michigan's Lake Superior. It's only accessible by boat and offers the adventurer plenty of activities to enjoy.
– Interested in bass fishing? Lake Havasu, located on the border of Arizona and California, is an awesome place to put your boat in the water for a couple of days.
With so many compelling boating destinations, you might have to start taking an annual trip with your friends and family. Just remember to prioritize safety and to prepare in advance. Adequate planning will ensure everyone has a successful experience.