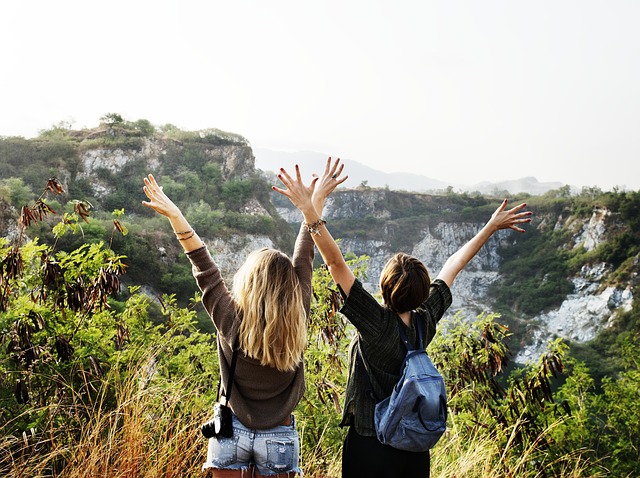 Many of us know the pre-vacation jitters—the anticipation of finally gaining some much-needed relaxation and the chance to be pampered, if only for a few days. Yet we find that once on the sunny beach, concerns about obligations back at home begin to creep up on us, tainting the relaxation that we had hoped to seek out. Maybe the issue isn't that we've become too overwound, as some would argue, but in the type of vacation that we've grown accustomed to! Instead of hoping that a few days of relaxation bring peace to our overworked minds, perhaps we should seek out an alternative type of experience. Think about it: if you're in the midst of an exciting new adventure, you simply won't have the time to worry about that looming project back at the office!
Instead of booking your next vacation at a beach resort, try something entirely new by stepping out of your comfort zone and experiencing the thrill of an entirely new environment. Provide your overworked mind a break from the tedium of your daily routine by diving into the unexpected and allowing yourself some new intellectual stimulation!
We all get stuck in a rut sometimes, but thankfully there are plenty of resources to help us seek out new experiences. Reach out to friends and family to ask for recommendations, as word-of-mouth is often a reliable source to find unique trips that are off the beaten path. Also keep in mind that smaller nations that are less traveled to will often have cheaper airline tickets, as well as more authentic experiences as you can avoid the bustle of tourist-traps. The internet is your best resource, and now more than ever it has become easier to book a spur-of-the-moment adventure. Everything has become automated, and you no longer have to rely on a travel agent to book your flight, or make a trip to the overcrowded passport office—just easily renew your passport documentation online, and within hours you're good to go! If you have the funds and the vision, there's no longer any excuse to delay with the streamlined process that the internet now provides.
For families and those with more restricted availability, it may be unrealistic to consider an international, spur-of-the-moment trip. But this doesn't mean you can't experience your own exploratory adventure! Simply trying a new experience or learning something new will be enough to rejuvenate your mind from the daily grind. Try and think locally within your area, especially considering that these types of experiences will often be affordable as well as family-friendly. Perhaps visit a small, local town with a deep history, making sure to visit all the sights and absorb as much new information as you can. The United States National Park system is also extensive and often charges only an entrance fee to experience a day-trip within one of their many parks. Another option is to visit a local zoo or take an adventure park tour with the family, where you'll be afforded the opportunity to get up close and personal with exotic animals and experience an entirely new side of nature—all without leaving the country!
Keep in mind that the exploratory trip doesn't have to be in an exotic (think: expensive) location or be a thrill-seeking adventure with danger around every turn. This isn't a realistic approach for most of us, as we want to gain a new experience without breaking the bank. Thankfully, the chance to explore a new location and get out of your comfort zone will be enough to distract your mind from the office long enough to ultimately leave you feeling rejuvenated and refreshed.