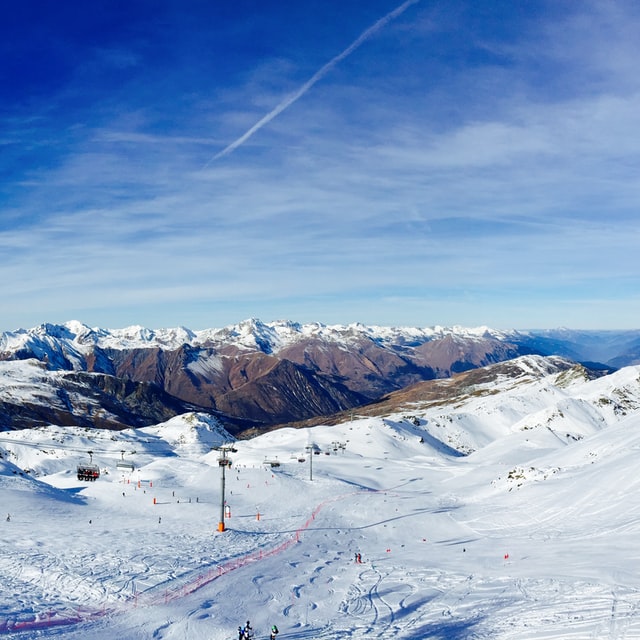 Savoy (French Savoie) is a historic province in France renowned for its ski resorts and rental apartments that offer both ski-in and ski-out access for beginner and advanced ski and snowboard enthusiasts from around the world. Meribel and La Plagne offer an unmatched experience of the Alps with the spacious apartment rentals in the vast area of the Three Valleys.
Apartment Rentals in Meribel
The French Alps is renowned for its spacious and welcoming apartment rental Meribel spread out all over the Tarentaise valley right down to the Les Allues village. There are 150 privately owned self-catered apartments ranging from studio apartments for four to luxurious 8-bedroom apartments with a capacity of fifteen people. All apartments in Meribel are fully equipped with the kitchens fitted with a clothes washing machine, dishwasher, and fridge freezer. The sitting area comprises of comfortable lounges, luxury couches, log fire, and Wi-Fi. There is ample storage space for luggage with a cave for skis and boots and underground parking spaces.
In summer, Meribel is the most outstanding mountain golf course you will ever experience while in winter, it is a ski paradise offering dedicated spaces for children and thrilling winter sports for thrill-seeking riders. It is famed for inventing the most performing ski lifts for ease of all.
You do not have to worry about transport services within Meribel since the Meribus is available to residents free regardless of where you reside. The great network of gondola lifts considered the best in the Alps connects the apartments to resorts and restaurants for ease of access to social amenities.
Apartment Rentals in La Plagne
The historic district of La Plagne at the heart of the Tarentaise offers a calm family atmosphere in the 10 villages ranging from traditional to modern apartments in the ranges of 1250m to 2100m. As a family-friendly region, La Plagne is a good selection for beginner pistes as well as advanced skiers and snowboarders. La Plagne apartments offer great value with their fantastic leisure activities including pools, spa, balconies, and cozy wood-burning fireplaces.
Nearly all the apartment rental La Plagne are in medium-sized blocks of self-catering apartments often referred to as residences. The apartment of your choice is a matter of what facilities you want, budget, or proximity to the Roche de Mio gondola mid-station. Each of the apartments have a fireplace and balconies with undistracted views of the vast glaciers, which makes post skiing relaxation extra cozy. The residences have lovely architecture that speaks of Savoyard history.
Getting around La Plagne has been made easy with the free shuttle buses and a rich network of ski lifts that connect all apartments and villages. Some of the links are opened at night to help visitors get from their apartments to enjoy La Plagne nightlife in restaurants and bars.