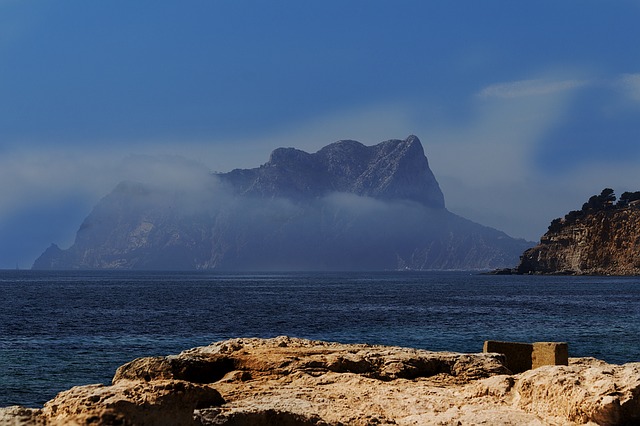 Translated as the 'White Coast' in English, the Costa Blanca is widely regarded as one of Spain's tourism gems. Situated along the Mediterranean coast of Spain, the Costa Blanca is dotted with fascinating cities and towns, many of which scream for tourist attention. The Benissa and Moraira municipality contains a splendid array of villages and towns, not to mention various landscapes to uncover.
The predominant language used is Valenciano, which can make it difficult for tourists to communicate with locals. However, the increase in the expatriate population has seen other languages become more widely used, including English. And with tourism as major economic force there is a demand for more English teachers, so read up on how to teach English in Spain if you are looking for a way to stay there long-term.
Exploring Benissa and Moraira on the Costa Blanca will take some time, as the area is packed with an exciting assortment of things to see and do. However, don't expect to be the only tourists here. The population of the municipality generally triples during the peak tourism season (June to August), so be prepared for crowds.
Nevertheless, the Benissa and Moraira region boasts a plethora of intriguing spots, from the sun-drenched beaches fringing the Mediterranean, to the vast vineyards of Muscatel grapes. Tourists have a great number of options to keep their holiday rolling.
With more than eight kilometres of coastline, this area of the Costa Blanca is an ideal destination for beach getaways. L'Ampolla is the premier beachfront destination in the region, and one that is lifeguarded during the peak tourist season. It gets extremely crowded though, so get here in the morning for a good spot. Just north of Moraira's main township is Platja del Portet, a small beach that is less crowded and quite peaceful.
If the beach thing gets old, travel to one of the rocky coves and inlets found along the coastline. These small, out-of-the-way places are great for scuba diving or snorkelling. In addition, they are perfect for those wanting to get away from the bustling bastions of tourism. Cala Punta Estrella and Cumbra del Sol are two hidden coves that need to be visited!
However, there is more to exploring Benissa and Moraira than getting sand between your toes. The open-air market places are typically Spanish and can be excitingly cheap. Moraira Market, held each Friday morning, should be visited for its extensive clothing, shoes and accessories. The Old Town centre of Benissa also hosts a Sunday market which is worth exploring.
For a taste of history, head to the local fish market in Moraira. It operates daily and gives tourists an insight into the 'traditional' culture of this once small fishing village. Modern trends have seen the region become a delightful culinary corner. Cocas (savoury cakes) and local ollas (stews) come with a range of ingredients, and paella (a Valencia rice dish) should also be experienced.
Tourists should embrace the medieval centre of Benissa township. It is just a few kilometres inland from the coastal extravagance of Moraira, but seems a world away upon arrival. Walk the narrow streets, take in the stylish churches and bask in the historic beauty of Benissa's ancient structures. Marina Cathedral and the Palace of Torres-Orduna are among the busiest sites.
Wine lovers will have reason to celebrate, as Benissa and Moraira contain plenty of vineyards. Of course, these terraced grape farms supply the region's wineries, which are generally open to the public. It is possible to find large, country estate accommodation among these vineyards.