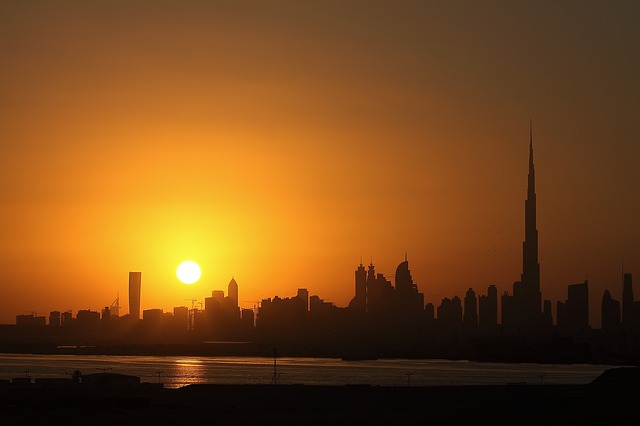 Are you interested in visiting an exotic land? How would you like to have the time of your life, while creating memories that will be sure to last a lifetime? If you answered yes to one or both of these questions, you will definitely want to consider traveling to Dubai sometime in the near future. There are tons of reasons to travel to Dubai and its allure has helped to make it one of the hottest tourist destinations in modern times. Within this guide, you will explore some of the top reasons for traveling to Dubai as soon as possible!
Beautiful Weather
Most people do not like the cold weather. Winter can be incredibly uncomfortable and it will force you to wear too many clothing. This is one of the best aspects of Dubai. The climate is truly to do die for. Generally, Dubai will experience warm weather throughout the year. You will not have to worry about cold weather or lots of rain. This means that you'll be able to dress comfortably and experience the best Dubai has to offer during your trip.
Plenty Of Golf Tournaments
While you're at it, you should realize that Dubai is home to wide variety of sporting events. If you're a fan of golf, you'll be happy to know that Dubai is a hotspot for golf! Each and every year, the location is home to major gold tournaments. These events draw in tons of visitors and some of the world's best golf players. During your journey to Dubai, you may be given the opportunity to meet one of your favorite golfers! Imagine the possibilities.
A Safe City
If you're looking for outstanding things to do in Dubai, you'll be able to find plenty. At the same time, you should know that Dubai is very safe. Despite being in the Middle East, Dubai is one of the safest cities in the world. The city has a substantial law enforcement workforce and this helps to ensure that tourists will be able to remain safe in the city. While the city is very safe, it is still essential to be aware of scammers and other trouble makers during your trip.
Skydiving
Do you consider yourself to be an adrenaline junkie? If so, you'll definitely want to consider venturing to Dubai for their skydiving opportunities. When traveling to the city, you'll be able to take a dive with the Skydive Dubai team. Tandem jumps are inexpensive and they'll definitely get your heart pumping. The city also offers a variety of other exciting activities, such as hot air balloon rides! No matter what you're interested in doing, you can almost guarantee that Dubai will be able to satisfy your thirst for excitement.
Despite being hot most of the year, Dubai also has a ski resort. At the Mall of Emirates, you will find the first indoor ski resort in the Middle East!
Shopping
Dubai is the place to shop, especially when you are looking for something unique and modern. In Downtown Dubai, you will find the world's biggest shopping mall, Dubai Mall. Here, you will find just about anything your heart desires. Consumers from all over the world travel to Dubai just to shop at this mall. While there you can visit some of the most extravagant skyscrapers and the Dubai Fountain.
Dubai Museum
The Dubai Museum provides visitors with a trip back in time. The tour starts at the al-Fahidi fort, which features artifacts, reed houses and a modern extension that suits underneath the fort. The guide provides an educational tour about the social history of the emirate. It is suitable for all age groups and includes some of the most authentic sounds and sights, utilizing the latest technologies. Patrons will be able to see how the poor village was transformed into the modern metropolis that Dubai is today.