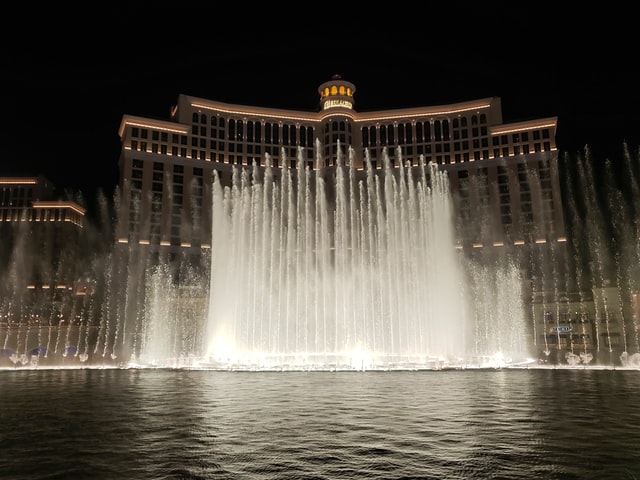 There are thousands of famous movies available, most of which use real locations to film at. What most people don't know, however, is that you can visit many of these locations in real-life, and we've decided to round up some of the best places right here.
Harry Potter Films At Leavesden Studios, London
The Harry Potter franchise is one of the most famous film series of all times and consists of eight main films. The movies, based on books of the same name, were filmed across the UK, including at King's Cross Station. Many of the scenes depicting Hogwarts and other wizarding locations were filmed on sets at Leavesden Studios in Watford, London.
The sets can all be visited in real life, and the studio has become a huge tourist attraction for people all over the world. The studio allows fans of the series to step into the world of Harry Potter and check out lots of behind-the-scenes details, including costuming, special effects, and animatronics.
Ocean's Eleven At Bellagio Casino, Las Vegas
Ocean's Eleven is arguably one of the most famous casino movies of all time. The 2001 film, which stars George Clooney, Matt Damon, Brad Pitt, and other famous actors, follows characters Danny Ocean and Rusty Ryan as they plan a heist to steal $160 million from a casino owner.
The movie was shot at the real-life Bellagio Casino located on the Las Vegas Strip. The casino is one of the most famous casinos in Vegas that is known for its elegance and for the famous Fountains of Bellagio, which regularly put on shows. The casino is home to a wide selection of casino games, which is why gamblers from near and far travel to this luxury resort in the desert of Nevada. If you prefer playing from the comfort of your home rather than potentially travelling thousands of kilometres to Sin City, you can try out one of the many casinos available on the Internet. Head over to www.sister-sites.co.uk and read reviews of hundreds of different online casinos.
but if you're in the UK and fancy a game, it may be better to try any of the UK's online casino sites.
Home Alone's McCallister House In Winnetka, Illinois
Home Alone is a very popular Christmas movie that follows eight-year-old Kevin, who is forced to defend his home from burglars after accidentally being left home alone. The critically acclaimed comedy film was shot on-location in Winnetka, Illinois, and the house used for the film can also be visited, although you won't be able to go inside.
Interestingly enough, the house is located in a village known as North Shore where Home Alone producer John Hughes made several other films, including Breakfast Club, She's Having A Baby, Ferris Bueller's Day Off, Sixteen Candles, and others.
Tatooine Home In Matmata, Tunisia
Star Wars is one of the biggest media franchises of all time, spanning film, television, video games, comics, novels, and more. As a sci-fi series, the films and their related media are set across various planets, but none more famous than Tatooine, a desert planet that was the homeworld of Anakin and Luke Skywalker.
The Hotel Sidi Driss in Matmata, Tunisia, was used as a filming location for Luke Skywalker's home. The courtyard, which splits into several smaller underground caves, can be visited in real life and rented, and fans have gone the extra mile by decorating the space after the film.
There are plenty of other famous movie locations that you can visit in real life, but we believe that those we listed are some of the best. We suggest you try visiting the locations and so many more when you can; they're all worth it!