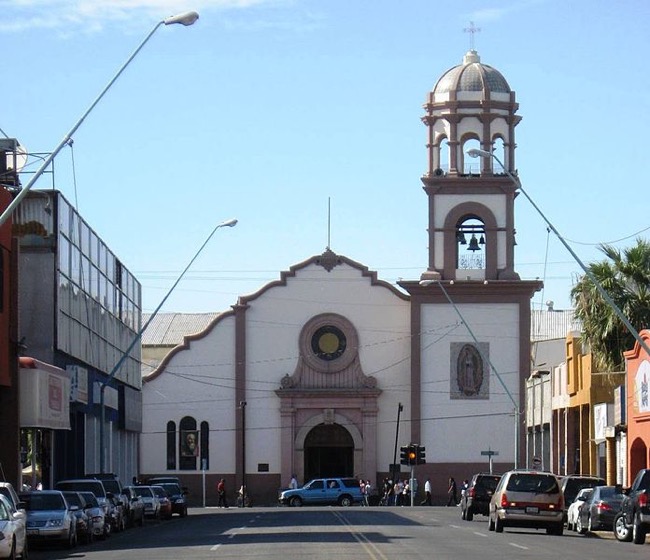 There's a myriad of reasons why you should visit a dentist in Mexico, but cost, quality and speedy treatments are uppermost in the minds of most dental tourists.
Mexico's Dental Tourism Scene Fills a Gap
Dental tourism to Mexico accounts for a fair proportion of medical travellers – particularly from the United States and Canada. For North Americans, Mexico represents a convenient option, as even those with dental insurance cover struggle to pay out-of-pocket expenses. With only the most basic of dental care included in most insurance plans, a visit to a cheap dentist in Mexico is increasingly a necessity for anybody who needs extensive work – either from a cosmetic or a health perspective – and it is now becoming the norm for some people to get all their dental care needs met in Mexico. If you are a frequent visitor to Mexico, or live near the Border, why wait for a dental problem to get worse, when you can easily take advantage of cut-price care while you are there?
Dental Tourism is Not Necessarily for Expensive Procedures
The traditional view of a dental tourist is one who specifically travels overseas for a specific procedure that they cannot afford at home. While the dental tourism market still consists, largely, of this type of traveller, dental tourism is now becoming increasingly popular with other groups.
There are those living near international land borders, who can take advantage of cheaper dentistry or expertise in the country next door. This group of patients includes, for example, snowbirds from the northern United States and Canada, who travel south to spend the winter in warmer climates along the US-Mexico Border, as well as families living in the Southern States – where the whole family's annual dental check-ups and treatment can often be carried out for less than the price of a single visit to a dentist in the States.
Finally, there are the incidental patients – those who are already on holiday or business in a particular location, and either need emergency dental care, or opt to take advantage of the low prices and get a cosmetic procedure, such as laser teeth whitening, or veneers.
Mexico's Border Towns are Popular with Dental Tourists
Mexico's border town dentists are doing brisk business. The convenience of these clinics is appealing. They are easily accessible, cheap and great for patients who cannot afford the time off work to travel long-haul.
Los Algodones
In particular, the town of Los Algodones, the northernmost town in Mexico, and located a stone's throw away from both the California and Arizona borders, is somewhat of a dental Mecca. Known as "Molar City", the town is popular with residents from the nearest US States, as well as with snowbirds and retirees from the north, who escape the worst of the winter weather by heading south.
Algodones' attractions are numerous, but with hundreds of dental clinics located in just a few blocks, within walking distance of the Border, it's little wonder so many choose to come here. The town is some 7 miles from Yuma, with many visitors opting to drive along the Interstate from there. Most leave their cars in one of the vast parking lots on the US side of the Border, and walk in to the town. For those that have pre-booked an appointment with a reliable dentist, the clinics often provide free transfers to and from the Border.
Popular clinics, like the Sani Dental Group, offer top-quality dentistry with equipment, technology and expertise that is on a par with the best you'll find anywhere in the world. They offer general and specialist dental care, including new and skilled procedures, such as zygomatic dental implants, and with their own onsite laboratory are able to offer the same-day turnaround on prosthodontics, such as crowns and veneers.
Delivering high on quality and low on prices, Algodones continues to be a number one destination for dental tourism.
Mexicali
Mexicali is another destination that has embraced dental tourism. Adjacent to Calexico in California, it also offers convenience for Americans. Like Los Algodones, clinics such as Clinica de Ortodoncia Estetica Dental ensure their patients receive customer care that is beyond reproach, making traveling for dental care as carefree as possible. They provide free transportation from the Border to the Clinic, or can provide a Medical Lane Pass to ensure you their patients can minimize border wait times by utilizing the medical lanes.
Tijuana
Next to San Diego, Tijuana is a big draw for dental patients. With two international airports in the vicinity, it's also popular with travellers from further afield. Again, there is a wealth of dental expertise across the city and long-standing clinics, like Dr Dalia Dental Care, that have been treating patients from around the globe for 25 years.
If you're looking for good-quality dental treatment, that costs less and is delivered quickly, then the dentists in Mexico's Border Towns may be just what you're looking for.