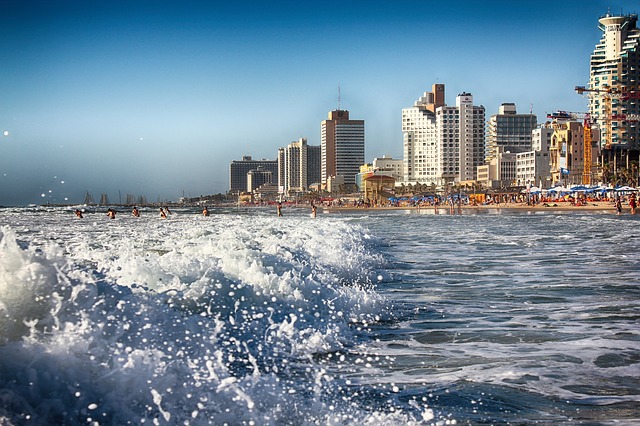 Israel's well-known technology hub, Tel Aviv, offers varied activities of enthusiastic locals and excited travelers. From historical sites to night clubs, Tel Aviv has it all. Thus it's not surprising that the city was visited by over 3.3 million tourists in 2014. It is definitely worth it to include the city on your bucket list.
If you're ready to pick flights to Tel Aviv, then you should prepare your itinerary as well. It might be best that you visit the city during one of its most famous and biggest festivities.
1. Tel Aviv White Night (Laila Lavan)
The White Night is one of the biggest cultural events in the city. It happens in late June and is celebrated through different events like headphone party, picnic, dancing, and more. The tradition started when UNESCO declared the historic urban area named "White City" as a World Heritage site back in 2003.
2. Tel Aviv Gay Pride Parade and Festivities
As the Gay Capital of the Middle East, Tel Aviv offers one of major Gay Pride Parades. The event takes place in June of every year. It starts at the center of gay's community, the Gan Meir Park. Then, it passes through Bograshov Street and Ben Yehuda Street. The final destination is the Gordon beach where a beach party is usually held as the final activity.
3. Tel Aviv Volume Conference and Music Festival
Tel Aviv is also well-known for its music festivals. One of these music festivals is the Tune In Tel Aviv. In such events, they hold conferences or talks with popular personalities in the music industry. They also hold parties at the hottest places and venues where over a hundred of DJs give the best parties ever. These conferences and festivals aim to strengthen the bond between local and international musicians. The 5-day event is usually held in the first week of November.
4. Tel Aviv Tattoo Festival
Tel Aviv holds one of the world's greatest tattoo events. Popular tattoo artists from different countries have been frequent guests of the Tel Aviv Tattoo Festival. You can make a schedule and join the tattoo making live or try body piercings, face paintings, and other forms of body art from different booths placed in the event hall. This event usually happens in October.
5. Tel Aviv Eat Food Festival
The city proudly offers its top delicacies in a one-of-a-kind event. This is another festival in Tel Aviv which you may want to savor and enjoy. Every May, the city's leading chefs, including Shaul Ben Adere, David Frenkel, Haim Cohen, and Ronen Skinzis, gather in one place. There are different food stalls on the lively streets. Aside from the great cuisine, there's also live music. This year's Eat Festival happened last May at the Charles Clore Gardens.
Final Thoughts
Tel Aviv is, indeed, a versatile city. There are different kinds of festivities you can enjoy at any month of the year. So, plan your trip well!