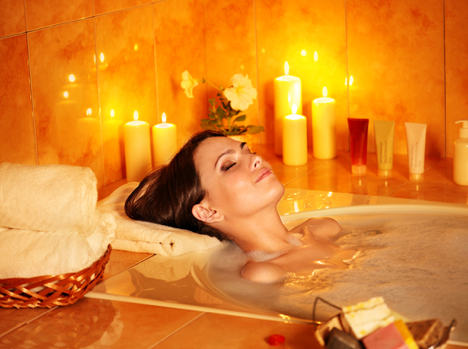 Luxury hotels have long since been regarded as the cream of the crop in the hospitality sector, but the recession has done a lot to ensure only the highest-earning individuals can stay in them.
Luxury hotels can provide guests with an out-of-this-world experience though, so if you're considering a holiday this year you might want to think about basing yourself in one of the following five options. They might be pricy, but you're guaranteed a good stay at these hotels!
1. The Royal Mansour
Cost Per Person, Per Night: £1,176
The Royal Mansour in Marrakech, Morocco, doesn't have hotel rooms, bungalows or cottages; it has traditional Moroccan riads. These luxurious houses feature hand-carved ceilings, silk bed linen, private courtyards, roof terraces and more. Better yet, every riad comes with its very own butler.
2. Hotel Pitrizza
Cost Per Person, Per Night: £737
This hotel in Costa Smeralda, Italy, is designed for those that want the utmost in luxurious living. Set in an exclusive venue, the hotel has 58 guest rooms and a selection of villas. The accommodation offers spectacular views over the Mediterranean landscape. The rooms and villas have private balconies and patios, living rooms, spacious bathrooms and alfresco dining. The villas also have heated swimming pools.
3. Le Dune, Forte Village Resort
Cost Per Person, Per Night: £482
Located in Sardinia, Italy this hotel consists of a number of secluded bungalows and hotel suites that can be booked throughout the year. They're positioned just a stone's throw from the beach, but are within walking distance of the facilities at the Forte Village Resort.
4. Villa del Parco
Cost Per Person, Per Night: £482
Also located in the Forte Village resort is Villa del Parco, a relatively small Sardinian hotel. It too has a selection of hotel rooms and bungalows, and is connected to the resort's spa by a private passage. The hotel is beautifully surrounded by nature, so guests can take in the stunning sights and sounds of the Mediterranean during their stay.
5. Amankora & Spa
Cost Per Person, Per Night: £480
Bhutan is a relatively little-known country in South East Asia and is home to the Amankora & Spa Hotel, where guests can lose themselves in luxury. Each room comes with a king size bed and a private lounge, along with views over the amazing landscape of the Himalayan Mountains.
If staying at one of these hotels would be completely out of your price range (as it would be for many of us) you might want to consider staying in the UK for your break this year. 30% of Britons stayed in the UK for their break in 2012, and this trend seems to be staying strong for 2013. Begin your search for an amazing UK hotel by looking online now.
This article was provided by Barton Grange, a hotel and bistro in Preston.
[Image courtesy of Shutterstock.]