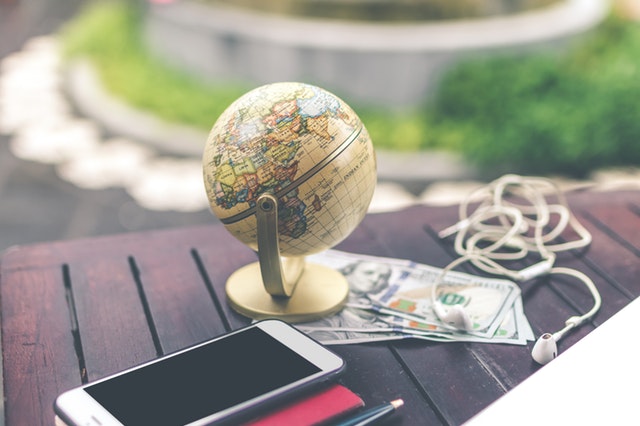 Traditionally, international money transfer services have been mostly offline with banks and postal services dominating the scene. The few other money transfer operators such as Western Union and MoneyGram had restrictions in the number of countries you could send from and receive transfers.
Thanks to the digital era, a number of money transfer services offered by fintech companies enable you to send money across the globe irrespective of the country you are in. Apart from the web-based money transfer functionalities, these companies have also developed mobile apps available on both Android and iOS platforms.
Some of the apps are restricted to residents of certain countries and others available internationally. Below are some of the best international money transfer apps you can use to send money across borders.
Ria Money Transfer
Ria Money Transfer allows you to send money with the best exchange rates and fees to more than 161 countries and receive money at any of its 389,000 locations within minutes. The Ria Money Transfer app is free to download. It enables you to do lots of things including:
– Sending money instantly to your designated recipients.
– Track your transfers on the go to know which are completed and the ones that are still pending.
– Manage all your transfers from a single dashboard. You can even cancel a transfer if it hasn't been picked by the system. Transfers awaiting funding and those that are fully funded will also show on the platform.
– Ria Money Transfer being an online and brick and mortar platform, the app has a Google location function to help you find the nearest Ria location.
– If you have previously sent to a recipient, the app allows you to send again which is quicker as you don't need to re-enter the details.
With the one tap function, you can share your transfer order details through messaging apps including Google+, WhatsApp, SMS Inbox, Messenger, Facebook, and many others. Through Ria, you can send money to bank accounts, cash pickup points, mobile wallets, and home deliveries.
TransferWise
TransferWise has over 5 million users registered on its platform. It is an online-only international money transfer service with no option for brick and mortar cash deposits and sending. TransferWise uses the midmarket exchange rate for every transaction it processes and has no minimums and maximums for its transfers.
The TransferWise app enables you to send money and keep track of all your transfers on the go. The details of every recipient you send money to are available on the same interface for quick referencing. You can also repeat your previous transfers without making an error because the details do not change.
Entering your card details is now possible through your device camera and Apple Pay is now available when sending from countries that support it. TransferWise only allows you to send money directly to banks and mobile wallets in 60 countries.
Venmo
Venmo is a licensed domestic money transfer provider under PayPal service. It is available only in the United States and the users must be physically located there to transact. To setup a Venmo account, you need a US bank account and Social Security number if you want the Venmo credit card.
Through the Venmo mobile app, you can pay family and friends through their respective Venmo accounts. You can fund your account through a debit card or bank account. On the web, millions of merchants accept Venmo payment through PayPal. You can fill up your cart and later checkout on Venmo. You can also move money from your Venmo account to your linked bank account in under one business day.
Cash App
Cash App is a mobile payment service formerly known as Square Cash. The cash money transfer service was launched by Square Inc in 2013 and as of December 2017, it had over 7 million subscribers.
Through the app, individuals, organizations, and businesses can send and receive money through debit cards and bank accounts. The app only supports customers in the US and the UK. Despite the availability of the service in the two countries, you cannot send money between them. For instance, if you are in the US and want to pay a merchant in the UK using the app, you cannot do that.
The debit and credit card brands acceptable on the Cash App are American Express, MasterCard, VISA, and Discover. The only way to add money on the Cash App is by using a debit card. Using the app, you can also buy and sell Bitcoins.
Most of the apps have customer support available on phone and email. Others have chat services at designated times or 24/7.
About the Author
Tricia Lee is a contributing writer at Sparkwebs LLC, a Digital and Content Marketing Agency. When she's not writing, she loves to travel, dance and read books.