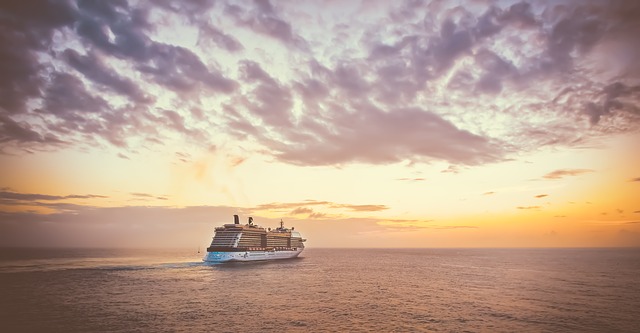 Cruises are excellent for holiday makers that want everything on their doorstep when it comes to entertainment, but this can quickly turn into a nightmare scenario when the cash starts to flow. All of a sudden a last minute cruise deal can become either very expensive or boring if you don't know where to find the free things to do.
The first step on the road to a minimal final bill is to research exactly what is included in the ticket price of your specific cruise. This can save you money in the long run as many cruises will offer some form of free entertainment and this will keep you from spending more money.
Taking in the sites is always free and watching the sunset over the water is a magical experience. If passengers need something to do that won't break the bank they can grab a lounger and enjoy the sun setting.
Many cruise ships have an outdoor movie theatre that passengers are free to pop in and out of as it suits them. This is perfect if you just have a short amount of time before dinner or bed but still want to be entertained. The movies shown will usually be classics that you've seen many times but never experienced on the big screen and the fact that you can come and go as you please means that you can watch a scene or two before heading off to the next item on your itinerary.
If you're relaxing in your cabin in the evening and have a tablet or mobile device with you then you always can play bingo without adding anything to the bill. As long as you have a Wi-Fi connection, which most ships will offer for free, you can get online and maybe even win some extra funds to spend on the ship.
Free snacks will usually be offered to passengers, especially ice creams and shakes on hot days, so this can be a good way to spend some time. Just get your free treat, relax and enjoy it while you take a load off and get ready for the day ahead.
If you're a fan of people watching then a cruise ship can be the ideal place to do this and it's another activity that won't cost you a penny. You can lean over the railings and watch the hustle and bustle of the people below as they make their way around the ship.
Be sure to check out all of the free classes on offer as these can include anything from cooking to dancing. The most basic levels of these classes will usually be offered for free to passengers so you can try out the entry level basics to many different skills, you may even find a new hobby to continue when you get back home.
A free show always goes down a treat so make sure you're aware of the schedule for the gratis portion of the showing so you can plan your day. A cruise may offer a free taster night so passengers can see what's on offer for the rest of the week when they buy tickets, the free showcase is an excellent way to spend an evening and it may convince you that some acts are worth the money.
Appreciating the simple things is really the best way to make your cash last on a cruise, small things like watching the sun set really are priceless in terms of the memories they create. Using taster sessions to your full advantage will also ensure that you have hours of fun learning different skills without breaking the bank.