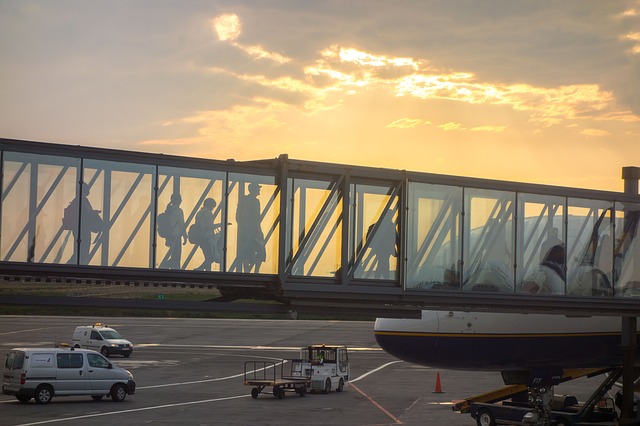 Fluctuation in the prices of airline tickets is definitely something you want to take advantage of, especially if you are a frequent flyer. The truth is that on the same flight, you will find a number of passengers who have paid from two to three times less than others for the same package. While this might sound unbelievable, it is not rocket science. It only calls for a little preparation and having the right information. So, how do you end up getting better deals than most people on the plane?
1. Do your homework
The first thing to do to make sure that you spend less on the flight tickets is to gather information. Do your research on the average price of tickets to your destination using different online sites like Google Flights. This will give you the benchmark price of the airfare meaning that you will know a deal when you see one. Also, check the prices according to the different times of the year.
Maybe the airline that you use most frequently is not the best option for you – this would be the right time to check what the other airlines have to offer. You may find out that you have been missing out on some excellent prices, simply by being too loyal!
2. Keep tabs on deals
You don't want any information to pass you by regarding available deals. Be sure to keep track of such information be it on the travel advisory sites, your desktop or social media. It is worth noting that flight deals are usually taken up very fast, therefore, you need to act fast when you feel that it is the right one for you. However, don't book a flight when it inconveniences you in one way or another in the name of saving a lot on the airfares. Be sure that it is your best option before accepting.
The best way to ensure that the time-sensitive information about flight deals don't pass you by is to create notifications. Many sites allow you to sign up using your email to get the latest news. Also, social media platforms like Twitter and Facebook can notify you as soon as the airline posts a deal.
3. Take note of the golden days
By now, you probably know about the days of the week when the flight fares are at the lowest, but if you don't there is some really simple information that will help you determine the best price. You see, fluctuations in the cost of tickets are mainly dependent on the demand and supply of the services. For this reason, the rates are higher when supply is low and lower when supply is high. Many corporate travelers take their flights on Monday, Thursday and Friday, meaning the demand is high, and so are the prices.
That would mean that Tuesday, Wednesday, and Saturday are the only days of the week when rates are at their lowest. If you can make your schedule flexible enough to travel of these days, then you can be sure you will have to save a lot on the fare.
4. Get compensated for delayed flights
Among the rights of air passengers is the compensation for delayed or canceled flights. While delays and cancellations are not fun and can inconvenience you quite a bit, it is a useful way of returning some of the costs of your ticket back to your pocket. If the delay is caused by anything in the control of the airline, you are liable for compensation. The problem comes when you have to follow long procedures to get compensated, but with a flight delay app, your work is made significantly simpler. The app files a complaint immediately to kickstart your compensation process. The policies are different for various airlines.
5. Timing is everything
Being a smart, frequent flyer who ends up paying way less than most people on the plane is about finding loopholes where you can purchase your tickets at the lowest prices possible. The time you make the flight reservation is another factor worth considering to save money. You probably know that you should book your flight early, but how early?
Research has shown that booking your flight early can get you better deals and generally cheaper rates can be found about 45 to 80 days before departure. This would require that you begin your preparations early enough to have about a month and a half before the day you travel.
6. Book flights during off or shoulder seasons
Different months of the year have different flight demands with December, March, April, July, and August having the highest demands due to holidays and school breaks. As such, getting lower rates is often next to impossible. However, during the shoulder season, when the demand of flights has dropped such as May, June, October, and November; you stand a high chance of getting cheaper airfares and even better chances during the off-season – January, February, and September.
So, if your travel is flexible enough, which can be the case if you are touring places around the world, you could decide to book your flight during the off-season or shoulder season.
7. Watch out for the price matching policies
Depending on the airline that you use for your air travels, there is a possibility of enjoying the benefits of their price matching policy. What this means is that even after buying your tickets at a high price, you can be refunded the difference once the rates drop. This may however not be applicable for all airlines – only those that have stated the policy in their terms and conditions. It will also require that you be keen to notice the drop in prices to claim your refund.
Are you no stranger to the road? Share your secrets for saving money on airfare and travel in the comments. Your experience may just save someone a few hundred dollars.