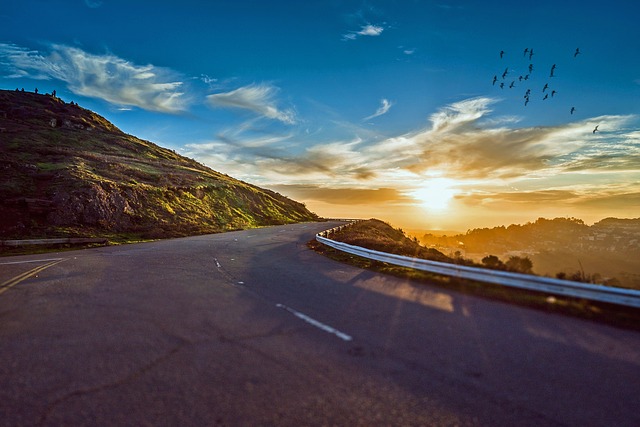 Ah, the pleasure of cruising on roads! The wind in your hair, the enchanting terrain…road trips can be very invigorating! But if you think a great road trip is all about throwing a bag into the backseat of your car and zooming away into the sunset, you've got another thought coming.
For a road trip to be rejuvenating, it needs to be well planned. But the planning doesn't have to be grueling or exhausting. All you need is a little method in your madness.
There are broadly three areas you should tackle while considering a road trip.
The Journey
It all starts with picking a destination. It should be far enough to do justice to the concept of a road trip but not so far that you feel beat at the end of it. Once you picked the place, do a little research to figure out the best route. Some routes are not usable during the rainy season or may be undergoing maintenance.
Deciding on the ideal route will also give you a fair sense of the time it would take. You can use this information to create a schedule of sorts. Make sure you get an early start to the day, plan adequate breaks and avoid driving at night altogether. It is a good idea to download your route map so that it will still be available in case you don't have mobile network coverage in certain areas.
Other aspects to research during the planning stage include confirming if weather conditions are pleasant, checking for any political unrest in the area and taking into account public holidays or processions planned. Another critical thing on the checklist is to make reservations at the hotels where you plan to stop overnight as well as at your destination ahead of time.
The Vehicle
The next thing to work on is your car. If you don't own one, figure out the best place to rent one and identify the right vehicle for your travel needs. If you own one, it is a good idea to get it ship-shape before the trip. This means fill fuel, check your tires, check the engine, test your headlights and essentially give your entire vehicle a quick once-over.
During the trip, it is a good idea to keep an eye out for possible signs of distress from your car. Keep the insides of the car as clean and orderly as possible so that you can find what you need effortlessly. Ensure you keep the air quality in the car fresh so that you don't end up inhaling stale air all the way. If you are a smoker, you should remember to open up the windows or sunroofs whilst vaping or smoking so that the car continues to smell fresh and the windows remain clear.
The Bags
Newbie road trip enthusiasts often agonize over what they should pack. The trick is to keep it simple and functional. Start with a list. Ensure clothing suits the weather conditions of the destination. Pack emergency supplies, first-aid kits, food and water as well as the toolkit for the car. Don't forget the usuals – keys, wallets, device chargers and cameras. It is also a great idea to spend some time curating a music collection that you would enjoy listening to while driving.
The Paperwork
This one is a biggie. Don't leave home without the required paperwork or documentation. Ensure you have your driving license and the paperwork for your car. Store it safely in a place where you can access it quickly if required. Keep roadside assistance contact numbers, ambulance numbers and contact numbers of the police handy. In case the route you are driving on requires permits or passes, keep them accessible as well.
With a little foresight, your road trip can be an absolute dream. Once you get on the road, you'll never want to get off it!