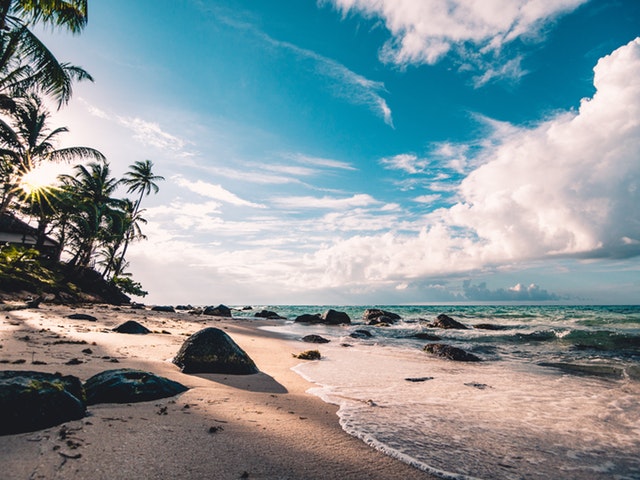 Timeshare travel has been considered outdated. However, millennials are gaining interest in this form of vacationing. As ARDA (American Resort Development Association) reported, 30 percent of timeshare owners are, in fact, millennials.
Considering millennials as the generation that values experiences over material possessions, this is a surprising trend. Timeshares are a commitment with membership vacation accommodations for 10 years or more. However, this type of commitment assumes buyers remain healthy—both physically and financially—the company selling the memberships stays in business, and the location is kept up. There are no guarantees and considering the variables, prepaid vacation membership may not be an ideal choice.
Although as many know, salespeople are so enthusiastic selling timeshare packages, using the time to listen to their sales pitch may trigger opportunities to research even better details instead.
Anyone can be easily seduced by the romance of a getaway villa, yet what the younger generation doesn't understand about timeshare is it's, a lifestyle purchase, not an investment.
Take it from Sean Chesser, one of the founders of Primo Management Group Inc. (PMG), "When individuals invest in a timeshare, they think they're purchasing an asset (which isn't true) and they expect their lifestyle to continue. However, that isn't always the case. Sometimes they get hit with a hardship like an unexpected death of a spouse or a natural disaster. Catastrophes like this change both their lifestyle and their goals. When they try to dump the 'asset,' they find it's more of a liability instead."
So many scenarios can present over time which make a timeshare commitment a heavy burden. Lifestyle changes are bound to occur after purchasing a timeshare. When this inevitably happens, maybe three or seven years down the line, traditional timeshare companies don't have clear exit strategies when owners feel the timeshare no longer fits their lifestyle.
This is something buyers don't realize right away, because the need to leave a timeshare commitment often comes after a devastation arrives.
Arguably, timeshare units are overpriced. They not only trap you into one location, but contract terms are passed on to debtors after the owners' death. They are also difficult to rescind. PMG can help timeshare owners eliminate a monthly debt and obligation that lasts for the contract term (most commonly 10 years) and annual maintenance fees that endure in perpetuity.
When owners get rid of a timeshare, it also rids them of the requirement to visit the same place every year. They can stop traveling to the same destination over and over. The allure of new adventures sounds more exciting than outgrowing the same summer destination.
Instead of going to Key West for the next 15 years, why not journey to the fertile and culturally rich Southeast Asia? Or admire the snow-capped peaks of Wyoming's majestic Teton Mountains? Or be amazed by the breath-taking stretch of amphitheaters, or horseshoe-shaped canyons at Bryce Canyon National Park. Or enjoy summer in a quaint little town in Crema, Italy.
The possibilities are endless—especially when they aren't tied to the same place for the next couple of decades. While the idea of having a single place to return to every summer is sweet and sentimental, it's also limiting. Why not start discovering new places each year instead?
If you are planning to exit your timeshare, Primo Management Group is the best in the market to help. Contact us today and we'll be happy to assist you!