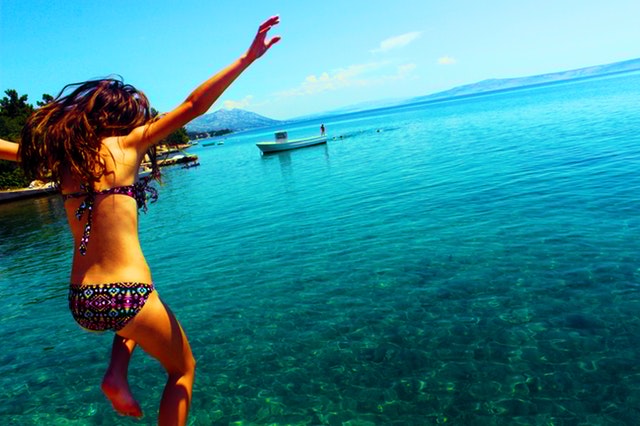 With summer nearly upon us, a much-needed holiday may very well be just around the corner. Whether you plan on taking an excursion alone, with a group of friends or with your family, accommodating a limited budget can always be somewhat of a challenge. Thankfully, there are some excellent tips that will enable you to get the most out of your money while still being able to enjoy all that the world has to offer.
The Importance of Exchange Rates
Foreign exchange rates between two different currencies will have a massive impact upon how much you will be able to spend. As these rates can fluctuate on a daily basis, it is important to keep on top of the latest figures. This is particularly important when addressing common pairs such as the USD/GBP and the GBP/EUR. Always check the foreign exchange rates before you go and visit your bank as opposed to utilising a commercial currency changer. These third-party firms are often associated with inaccurate rates and high fees.
Use Price Comparison Sites
The Internet provides us with a wealth of information and the number of third-party price comparison portals can come in very useful. Take a look at the best sites, as these will supply up-to-date information as well as any late-breaking deals that may suddenly become available. Many of these platforms will provide you with automated email notifications if a specific itinerary suddenly becomes available. This can help you to take advantage of lucrative offers.
Consider All-Inclusive Holiday Deals
Many travel experts tout the benefits of all-inclusive holidays, and for good reason. As opposed to having to pay separately for variables such as airfare and accommodation, an all-inclusive package provides you with a single charge. Not only is this much more convenient, but the chances are high that the aggregate rates will be substantially reduced. All-inclusive bundles are excellent ways to coordinate a trip without having to worry about any last-minute changes.
Book in Advance
One of the most common mistakes which travellers make is to put off making reservations until the last minute. As a result, they will often be forced to pay much higher prices than are preferable. It is a good rule of thumb to book a holiday at least eight weeks in advance of your intended departure date. Not only will this save money, but your logistical options are likely to be much more flexible.
Think Off of the Metropolitan Grid
Major hotels located within city centres can be overly expensive; particularly during the height of the tourist season. Cities such as Barcelona, Berlin, Madrid and Paris are notorious for hiking up hotel rates during popular times of the year. This is the reason that it is prudent to seek accommodations that are found a short distance away from prominent metropolitan districts. Still, be certain to perform an adequate amount of research to discover public transportation routes as well as access to necessities such as supermarkets.
These are some of the most effective and logical ways to enjoy a budget-friendly holiday this summer. Planning ahead and keeping these tips in mind will make certain that you will create memories to last a lifetime.