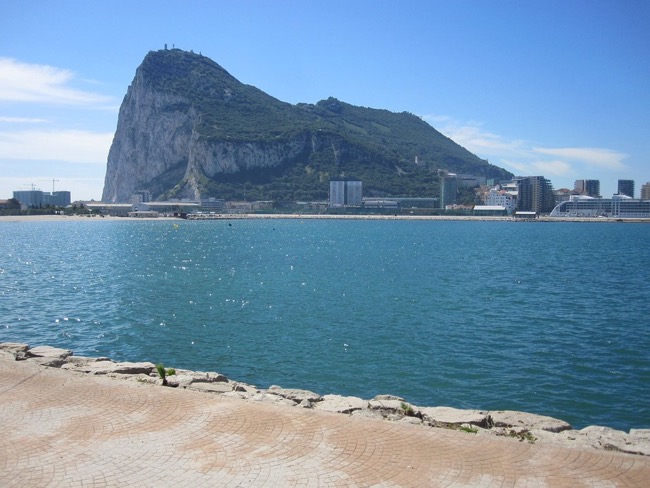 Holidays are the perfect time of the year to bring us the perfect opportunity to embark ourselves into new adventures, discovering places we have never been before. If you are planning to travel during your next holidays, there are two places we can not stop recommending: Gibraltar and Malaga. These two cities are located in the southern part of Spain and will make out for the perfect holiday destinations.
Discover the beauty of Malaga
The beautiful city of Malaga is one of the most visited places in Spain by tourists, and there is no wonder why. This city is full of monuments and has some of the most stunning beaches in the world, making out for the perfect summer holiday destination.
If you are planning to visit Malaga during your next trip, there are some spots you definitely can not miss:
The historic centre
Malaga's historic centre is the perfect option to spend your holiday's evenings. The historic centre is full of amazing restaurants and shops, and features many monuments within walking distance, like Gibralfaro Castle or the Alcazaba.
Gibralfaro Castle
Gibralfaro Castle is a monument of Phoenician origin. It is connected with Alcazaba by a set of fortification walls. During your visit to the castle, you will be able to check a museum that features the history of the castle and a scale model of the city of Malaga during the Middle Ages, as well as go to the top of the walls, from where you will be able to enjoy some stunning views of the whole city.
The Roman Theatre
Malaga's Roman theatre is the city's hidden treasure. It was created by the Romans back in the I century, but it was hidden until the year 1951, when the building on top of it was demolished. But now, this beautiful Roman theatre is back on sight and you will be able to enjoy it from Alcazabilla Street.
Alcazaba
This monument of Muslim origin is one of the most breathtaking ones you will ever see. Located right in the city centre, you need to go to the top of the city council to access it. From there, an elevator will allow you to ascend to the top of this beautiful monument, and then enjoy the views as you go down. You will be able to see the beautiful Muslim architecture, as well as views of stunning gardens and the Roman Theatre.
Malaga's coastal towns
If there is something you can not miss during your trip to Malaga, it is the nearby coastal towns that surround this city. These coastal towns have some really breathtaking beaches, making some of them even more famous than Malaga itself. Towns like Marbella, Benalmadena, Fuengirola or Torremolinos are just a few minutes away from Malaga. Because of that, we recommend that you car hire Malaga, since it will allow you to discover all the nearby towns at your own peace and then come back to your hotel without any major inconvenience.
Exploring Gibraltar
Gibraltar is a town you can not miss during your trip to the south of Spain. It may have an extension of only 7 square kilometres, but this British colony is one of the most multicultural places in the world. People from all nationalities and religions meet at Gibraltar, making it a unique town with the perfect mixture of English and Spanish.
Gibraltar may be small in terms of extension, but the city hides so many wonders that you need to prepare for, otherwise you will miss it. Some of our favourite spots in the city include:
The city airport
Yes, this may sound crazy to many, but Gibraltar airport is one of the unique places you will ever be able to see. Gibraltar's airport is one of the smaller ones in the world and goes across the main road to access the city, which means that when an aeroplane is about to land, all traffic needs to be stopped. If you happen to be lucky enough for this event to happen, you will be able to enjoy the views of the aeroplane landing closer than you ever thought. This can only be seen from your car, so we recommend that you car hire Gibraltar, so you will be able to enjoy this phenomenon, as well as to move around town and the nearby cities in an easier manner.
Casemates Square
Casemates Square is the heart of Gibraltar's life. This beautiful square is surrounded by walls, making up for some unique views. Casemates Square has a dark past, since Muslims used to perform executions on this spot and more recently, it was used as a bomb shelter and munitions warehouse. But in recent times, Casemates Square has totally changed, becoming a spot full of life. The square is full of luxurious restaurants, stores and pubs, making it a must if you want to relax during your trip.
Europa Point
Europa Point is the UK southernmost point overseas. From the beaches at Europa Point, you will be able to see the coast of Morocco. One of the most symbolic places in Europa Point is its lighthouse, which is managed by the Trinity house and is painted in white and red. On Europa Point you can also find the city's biggest mosque and Gibraltar's College.
Gibraltar's Monkeys
Gibraltar is the only place in Europe with colonies of monkeys that live in freedom. The natural reserve of El Peñón features more than 300 monkeys living in harmony with nature. This place is one of the most visited ones by the tourists, since it makes up for an original twist in every trip. Here, you will be able to see these friendly animals interact and play with each other in their natural habitat, which will be a unique experience.
Overall, if you are planning to visit the south of Spain during your next trip, Gibraltar and Malaga are two places you certainly can not miss.