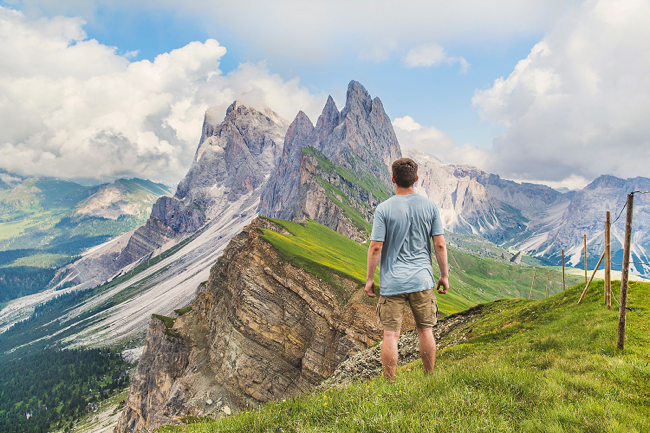 1. SimpacX Fabric Passport Holder
Does your Dad or husband and spend a lot of time traveling internationally for work or for pleasure? If so, a passport holder and document organizer is a must. The SimpacX is compact, stylish, and most of all is perfect to keep everything in its place.
2. LifeStraw Filtered Water Bottle
A clean and pure cup of water no matter where you are or when you need it. This is the next best thing that you could purchase for your Dad on Father's Day. When you do not know where your next travels make take you, this gift will be great no matter where he goes. It is easy to find a t-shirt or a tie, but this is something that your Dad will love and use for a long time.
If your dad has to do a lot of air travel, this is the perfect gift for him. Neck pillows are a dime a dozen and can be found in any airport. The Cabeau, on the other hand, is extremely comfortable, folds down to almost nothing, and gets your head in the perfect sleeping position. Other neck pillows are cheap, hot, and just not as comfortable as the Cabeau Evolution Travel Pillow. As a big man myself, I know the importance of a good plane neck pillow, and this is one of the best.
One of the best things you can send your Dad off with when he is traveling for work is organized luggage. Out-of-town trips are busy and hectic, and helping him to have at least one aspect of his trip organized and in place will give him great piece of mind. Even for those dads who are a little less organized, this is the perfect gift for the road.
This is the perfect travel gift for your awesome dad. When he is on the road and missing his family, all he has to do is look down and there you are. Just pick your favorite pictures, the best personalized pillow design, and you have made the perfect gift. The world has grown a lot smaller over the years with video chats and easy long distance calling, but there is nothing quite like waking up in the morning to the smiling faces of your family. That is exactly what this custom pillow can provide.
This is the most practical and useful gift you could ever give to a frequent traveler. When flying, there is a weight limit of 50 pounds associated with checked baggage. If you overpack, then you have to lose some of your important cargo. This luggage scale is perfect, especially if you are expecting your dad to have a little something extra when he returns home than he did when he left!
Is your dad a reader? Does your husband love to pass the time with a great work of fiction or by reading his favorite non-fiction writer? Owning a Kindle is basically like owning thousands of books in one small device. It is the perfect traveling companion because you can use it on planes, trains, in hotels, and even just while waiting for whatever happens next. Traveling can be lonely and boring, but passing the time with a good book makes even the dullest of moments interesting.
8. Wireless Noise Canceling Headphones
These headphones have two perfect applications for your traveling dad. First, it allows him to relax in virtual silence as every other noise around him is canceled out. When you just want to sleep and relax, this is the only way to do it. Second, it allows your dad to listen to his favorite music while keeping his hands free and his device safe. Wireless headphones are great for traveling.
This is the perfect way to travel in style. No matter how you are traveling, by plane, train, or automobile, your dad has to have a place to keep his toiletries. Since that is the case, you may as well make it as stylish and useful as possible. This is the perfect toiletry bag.
10. International Travel Plug Adapter
Another gift that is perfect for an international traveler is a travel plug. Depending on your dad's destination country, they may use electricity differently than we do. If you want to make sure he can charge his phone and anything else, an adapter is a must.