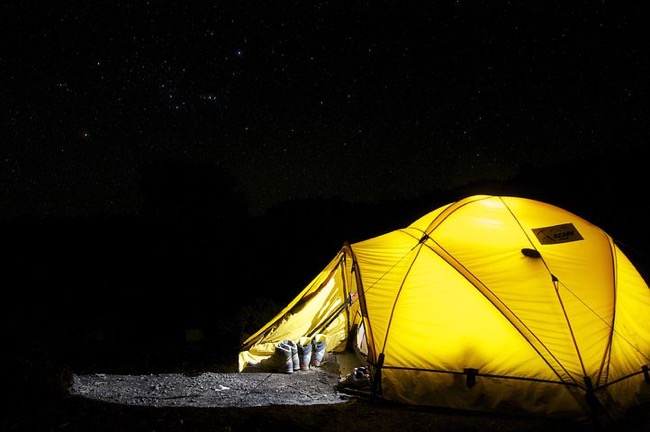 If there is one thing that people love about vacation is the idea of free time. People can escape from their responsibilities even for a little while to enjoy the outdoors. It is understandable because, after all, city life can be exhausting. Fast paced and never sleeping, the city is a home for people who are always on the go. Time is precious in every industry or business and this can be a pressure for many people. This is why most would go out of town and just go slow for once. The countryside and forests can do that for you, and all you need to have are great companions and food.
Camping is one of the more popular activities that are usually done every vacation time. It involves going to the mountains or the woods and staying there for a period of time. Most camping adventurous last for more than a day or two since the experience is different once you stay for the night. It is different from staying in a hotel or resort since you don't have the luxury of a bed or air conditioning. If you want to swim or take a bath, you should be near the stream or lake as swimming pools are not really available in most parks. Just make sure that you know how to swim and you have the approval of the site guides and keepers. Learn more about this here.
Aside from sleeping in the wild and enjoying nature, there are other activities that you can do while camping. Bonfires are great especially at night; if you have marshmallows, hotdogs or sausages, it is even better. You can sit around the fire, relax and have fun with your friends or family. As mentioned before, you can also go swimming or boating if there is a large body of water nearby. Fishing is also another activity that is popular amongst families since it is both a recreational activity and food source. There is nothing better than freshly caught fish as lunch or dinner.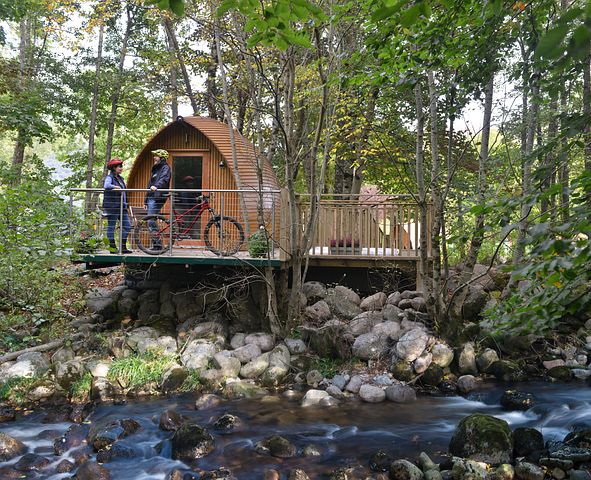 The Glamp Way
However, due to the changing times, camping has evolved as well. Camping can be considered as a rougher kind of activity because you are foregoing city pleasures like air conditioning and comfortable beds; unfortunately, some people just don't enjoy that idea. There is some sort of charm with living without the pleasures of modernization, but it can be taken to the extreme. Not everyone is into that, so the idea of "glamping" or glamorous camping came to being.
This version of camping still has a very similar idea: going out to nature and enjoying every single bit of it. You stay in a natural park or reserve for a while and go back home with all the happy memories. However, there is one stark difference: you bring all that you want with you: a nice bed with pillows, all the gadgets that you need, and all the food that you want, etc.
The idea of complete comfort in the middle of the woods is not something that is possible before. Some people even scoff at this idea since they believe it defeats the whole purpose of camping. Camping is supposed to strip you out of all "modern" necessities and experience nature to the fullest. Read more about why you should go camping here: https://www.nps.gov/subjects/camping/why-camp.htm.
On the other hand, is there something wrong with bringing comfort in the middle of woods? This can be a rather heated debate between people who want to do glamping and those who just want the traditional camping methods. There is nothing wrong with both of these notions. As long as everybody is safe, having fun and taking care of the environment, then there is nothing to be ashamed or angry about. Whether you want to camp or glamp, it is important to remember the reason why you are there: to take a vacation.
Doing glamp means that there is a lot more that you need to bring so that you don't have to experience the traditional camping. You can always rent a cabin or house for all of your things. There are some parks that offer glamp spots in which they have already set the place for you. Some of these even rival those of a hotel. However, this can be a bit expensive especially if you want to stay longer for your vacation. It can also be a hassle to arrange all of your things then packing them up once you leave.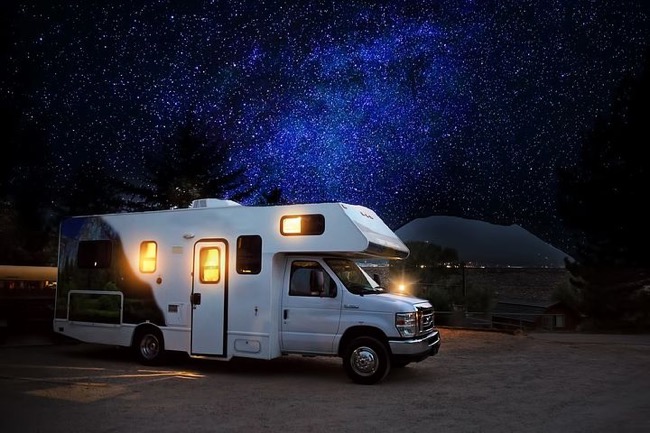 More Options For The Glamp Life
If you really want to have the convenience of a home without all the arrangement, you can always buy or rent an RV. Recreational vehicles are popular for so long because they embody the idea of a moving home. You can put appliances and other equipment so that it will be easier for you to access them. If your RV is big enough, it may have a room for beds as well so that you don't have to sleep on the ground or high above the trees. Having your own RV is great since you can bring any stuff that you want without worrying about theft since you can lock it from inside and out depending on the model. If you are interested in renting, you need to get enough information so you can RV anywhere and make the most out of your trip.
Glamping may not feel as authentic as the traditional style of camping, but it gave room for a lot of people who wants to experience camping without the difficult. Sure, traditional camping is more rewarding since there are a lot of times that you need to make an effort to have a result. With glamping, it's like renting a hotel in the middle of the woods. However, who are we to degrade what is fun for others? We should try to respect their decisions as long as they are not harming anyone.