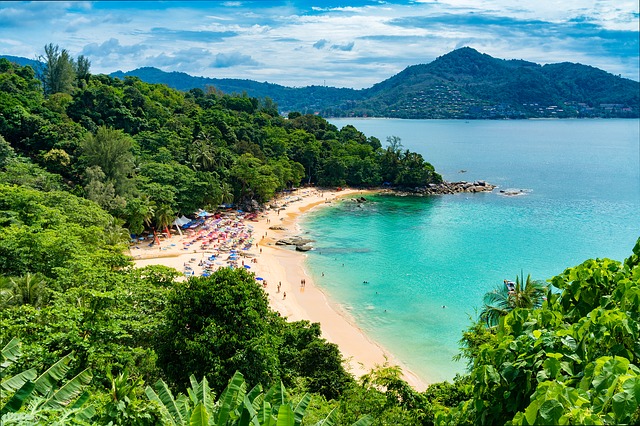 Your plans are all made, your tickets booked and you are raring to go to Phuket, this amazing holiday destination in Thailand.
But wait, have you considered dental treatments in Phuket? Just think that you can go for a holiday and save a ton of money by getting your dental work done there at inexpensive rates by the best dentist in Phuket.
And even if you don't require any particular dental work, why not simply get a routine check-up or teeth cleaning or even whitening done? You will return from Phuket with a dazzling smile.
Dental prices in Phuket
Phuket dental prices are so attractive that you will not mind visiting the dentist. If you need any particular dental treatment that you have been putting off due to the high cost, then the best dentist in Phuket can help you out at low rates. Just check out this comparison of dental prices for various dental treatments.
In Australia a root canal that will cost you an average of AU$1,660 (NZ$1,706, £954, €1,133, US$1,275, CAD1,636) will cost you only AU$280 (NZ$303, £170, €196, US$213, CAD285) in Phuket.
Dental crowns in Australia that cost AUD $1,598 (NZ$1,741, £987, €1,139, US$1,200, CAD1,620) will cost only AU$520 (NZ$ $563, £315, €364, USD $395, CAD $530) as Phuket dental prices are very low
All-on-four that will cost you an average of AU$33,910 (NZ$35,500, £19,383, €23,130, US$26,000, CAD33,431) in your home country will cost only AU$13,000 (NZ$14,068, £7,868, €9,099, US$9,876, CAD13,245) in Phuket.
Dental implants in Australia would average at around AU$5,098 (NZ$5,238, £3,226, €3,680, US$3,913, CAD5,026). In Phuket this treatment would cost you only an average of AU$2,489 (NZ$2,709, £1,525, €1,757, US$ 1,900, CAD2,543).
What about the quality of care?
You may have apprehensions about visiting a dentist in Thailand. Largely, these are unfounded. That is because Phuket has numerous specialist dental clinics offering top quality care and treatment at reasonable rates. Dentists in Phuket are well qualified and trained; they have a great deal of experience in dealing with tourists and are compassionate and caring culturally.
They have to undergo rigorous dental training and specialize in various treatments before being able to practice. Many of them may have done some specialist training in western countries as well. Or they may have affiliations to recognized international organizations. For instance some of the dentists at Phuket Dental Signature have done part of their training in top U.S., U.K. and European Schools. The clinic is also part of the Bangkok International Dental Centre (BIDC) that is JCI accredited. The quality of care at this clinic cannot be faulted.
You can avail of all kinds of dental treatment in Phuket whether you simply want cleaning or cosmetic dentistry or require complex dental procedures. If you go to Phuket for a holiday then you should not miss out on high quality dental treatment at low prices at the hands of the best dentist in Phuket. Make the most of your holiday and go back with healthier teeth.