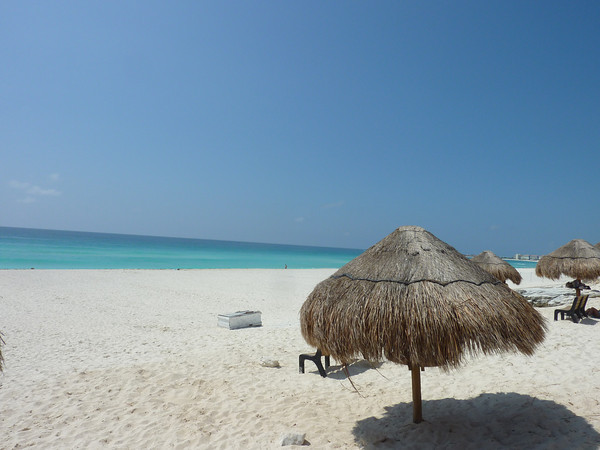 If you are planning your 2018 vacation, one of the places you may be considering is a beach destination. There are some wonderful places you can go to for everything from golden sands and crystal clear waters through to culture, attractions, and great food.
Cancun in Mexico has become an increasingly popular destination over the years, with many singles, couples, families, and groups heading there. You can find something for everyone to enjoy in this area. There are also many wonderful recreational activities you can get involved in such as kayaking – you can even get some practice in by investing in the best sit-on-top kayak.
Attractions that you should not miss
When you are planning your Cancun vacation, you should make sure you put an itinerary together, as there is so much to see and do here. You can even get apps that can help you to put together your itinerary, which makes this task easier. Some of the places you should definitely add to your itinerary include:
Chichen Itza: This destination is known for its fascinating Mayan ruins, and one of the places you definitely need to head to in order to explore them is Chichen Itza. You can enjoy a guided tour of these ruins and take in the fascinating architecture. This is a UNESCO landmark and a fabulous place to learn more about Mayan history and civilization.
Playa Delfines: If you want to enjoy relaxing on the beach without having tourists teeming all around, you can head to this public beach to soak up the sunshine. This is a place where many of the locals come, as the main beaches in Cancun can get very crowded due to the number of holidaymakers. You can even take your own drinks and purchase snacks as you relax on the sand and take in the stunning views.
Xenses: For those heading to Cancun with the family, this eco-park is a great place to visit. It is around one hour from Cancun but well worth the trip because of the many great activities you can enjoy here. This includes a wide range of sensory experiences that take place both in the water and on land. You can look forward to a unique experience when you visit this partk.
The Maya Museum: If you are keen to delve into the history of this region, a visit to the Maya Museum is highly recommended. You can learn more about the Mayan civilization as well as explore other areas of Cancun's history. There are many artifacts to explore here so you can look forward to an enlightening and educational experience.
The Underwater Museum: For a unique and exciting experience, you should make sure you pay a visit to the Underwater Museum. This is an attraction for divers and is wonderful experience. There are two underwater galleries with more than five hundred sculptures in total.
So, pay a visit to Cancun for your vacation this year and enjoy these and many other wonderful attractions that are waiting to be explored.