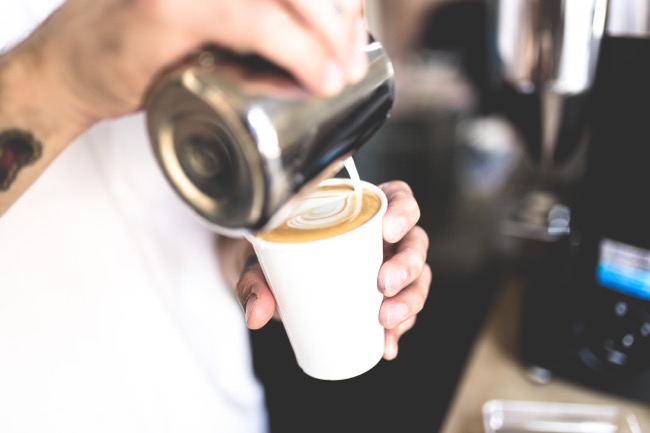 So, maybe it's the vibe. The history. The location. Or, actually, the coffee. By whatever definition, these European cities lay claim to some great coffee spots. Why not try one during your travels and let us know what you think? Or suggest your own favorite in these cities or other European locales.
Venice – Caffé Florian, St. Mark's Square, 31024 Venice, Italy, +39 041 520 5641. Yes, Italy's oldest coffee bar is expensive. But, let's be honest—people watching in St. Mark's Square while listening to live orchestra music and sipping coffee at a classy cafe that's been in business since 1720 is priceless.
Madrid – Toma Café, Calle La Palma 49, 28004 Madrid, Spain, +34 917 025 620. This newish coffee shop located 5 minutes from either the Tribunal or Noviciado subway stops in the neighborhood of Malasaña is working to put Madrid on the European coffee map. Enthusiastic and friendly, Toma Café uses high quality coffees from around the globe to produce a variety of traditional and specialty drinks.
Paris – Café Les Deux Magots, 6, pl St-Germain-des-Pres, 75006 Paris, France, + 33 (0)1 45 48 55 25. Named after the two Asian statues still housed in the café, Deux Magots is a place to see and be seen. Located in the Saint Germain district, an eclectic modern day clientele enjoy coffee and more in the former haunt of Picasso, Jean Paul Sartre, Simone de Beauvoir, and Ernest Hemingway.
Kyiv – Terracotta Restaurant, Premier Palace Hotel, 5-7/29 T. Shevchenka Blvd, Pushkinska St, 01004 Kyiv, Ukraine, +380 44 244 1200. Besides fantastic coffee, Italian pasta and seafood will make you feel like in Italy. Just imagine yourself sitting on the roof terrace while enjoying a cup of coffee and watching a sunset over the Dnipro river.
Oslo – Java Espressobar & Kaffeforretning, Ullevalsveien 47A, +47 22 46 08 00. Robert Thoresen, the first World Barista Champion, owns this lively spot located next to St. Hanshaugen Park. Java roasts its own coffee, the baristas are true aficionados, and Norwegian royals frequent the place. Maybe, in part, because of its appealing minimalist style and, well, great coffee.
Budapest – Ruszwurm, Szentharomsag u. 7, Budapest 1014, Hungary, +36 1 3755 284. Coffee culture thrived in historic Budapest, its coffee houses hosting writers, artists and new ideas to such a degree that most of the popular spots were closed down by the communist regime after World War II. Operating almost continuously since 1827, snug little Ruszwurm—located in the Castle district—is the oldest coffee house in Buda and gets high marks for history, charm, and simply divine pastries.