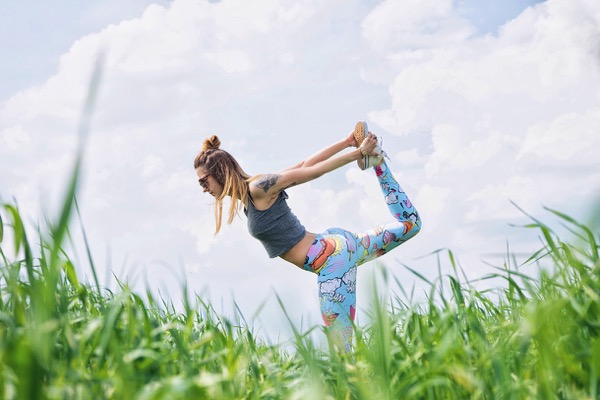 In our increasingly busy lives, holidays offer us a rare grab at relaxation, a few days or weeks where we can let go of everyday life and simply enjoy ourselves. But whether it's one too many cocktails on the beach, a dessert with every meal or baking yourself by a pool without sunscreen, holidays often aren't the healthiest of ways to spend a week or two. There's nothing wrong with this, of course – plenty of us let off steam by throwing all caution to the wind for a little while – but if you'd rather have a break from bad habits rather than overindulge in them, what are your options?
It may be that you are particularly health conscious, or are simply feeling a little burnt out from your usual routine and would like a detox from modern life, including the stress, alcohol and convenient junk food. Whatever the reason, here's some ways to have a rejuvenating getaway.
Head to the English countryside for some balanced food and deep relaxation.
England may have a reputation for fish and chips and a pub on every corner, but this is far from the whole story, and there's some brilliant opportunities to visit this historic and pretty country while boosting your wellbeing. Just an hour and a half outside of London, in a beautiful Edwardian country house, you can attend the Will Williams Meditation weekend retreat. This is perfect as part of a larger exploration of England, or even a relaxing addition to a buzzing city break in London. Here you can unwind with Vedic meditation (an older form of the more well-known Transcendental Meditation) and enjoy organic, home cooked food.
For something a little more drastic, you can attend the Simply Healing Detox Retreat for a five day juice fast. The idea of this is a very comprehensive "cleanse" including herbal mixes, bentonite clay and massages, as well as the juices which ensure you'll never go three hours without consuming something. People typically lose 10 pounds and feel more energetic, but the regime is quite extreme and won't be for everyone.
Run in the Alps or swim in the Mediterranean.
If you are a keen fitness fanatic, then running in the Alps could be the perfect holiday. Based in the stunning alpine town of Chamonix, this Tracks and Trails activity holiday gives you the chance to go trail running (or try some cross-country skiing) in extraordinary surroundings. You can even soak your aches away in an outdoor hot tub after long days pushing yourself across the dramatic mountain landscape. You need to be able to run 10k a day in order to sign up, but there's few better ways to find a new challenge if your fitness levels are already very high.
A much more inclusive option is SwimQuest, who are open to all ability levels. These swimming holidays are held across the world, from Greece, to Scotland, to the Maldives. You will be instructed by the highly trained professionals on open water swimming, helping you improve your technique and stroke in order to cover large distances in open water. With hearty breakfasts and home-cooked lunches, it's certainly a physical challenge, but they do all they can to help you keep going and enjoy yourself.
Find health and harmony in a tropical setting.
The island of Bali has lots of obvious appeal, from wonderful cuisine to world-class surf, and there's many spa retreats to choose from in this part of the world. One is the Como Shambhala Estate, set in nine acres of lush tropical grounds and with the advantage of it's own spring, which is believed by the locals to have healing benefits. There's a range of spa treatments, as well as a dedicated Ayurvedic doctor and yoga and Pilates pavilion. Tailor-made wellness programs help you pick what's best for you, and the jungle gym is an interesting feature.
Another retreat that could be worth a visit if you need to take care of your wellbeing is The Banjaran in Malaysia, a retreat based on its natural hot springs. You can choose yoga classes, boot camp sessions and over forty types of holistic Asian treatments, guaranteeing that you'll leave feeling a hundred times healthier than when you arrived.