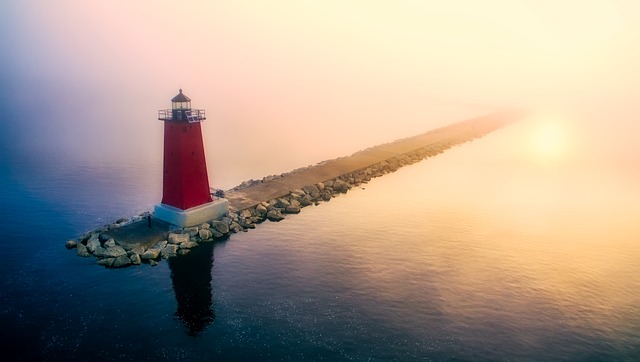 Tourism in the United States doesn't often include the Midwest. That's not to say nobody goes there, but when we think of travel destinations around the country, the focus tends to be on the big cities on either coast. But if you really want to look into different vacation experiences that go beyond typical big city sightseeing, you may find that Michigan is actually one of the more unique and inviting states in the country.
Here are just a few of the things you might enjoy seeing and doing there if you put it on your travel list.
Climb On The Sleeping Bear Dunes
If you're not familiar with the Sleeping Bear Dunes, you'll probably be surprised to learn that they exist at all. But sure enough, on the northeast coast of the southern peninsula of Michigan, there are towering dunes right on the shore of the lake. They're pretty breathtaking to see, and you can also enjoy park activities that range from camping and hiking to trying some local restaurants nearby. This is ultimately one of the coolest and most unique places to see in Michigan, and you may even find yourself wanting to go back.
Relax At A Nice Resort
Michigan also has more luxury travel options than a lot of people might realize. It's famous for its lakeside beaches and quaint, small towns. But even if you're further inland or you're not near a noteworthy town, you can find a luxury resort retreat with all the bells and whistles. Really, this is a great state to tour in different stages, moving from one place to another rather than staying in any particular city or area. So, if you can fit in a mini-retreat to a nice hotel with a spa, fine dining, and comfortable rooms, it's not a bad option. There are several of them dotted around the state.
Swim In One Of The Great Lakes
It's a simpler suggestion, but still one of the best ones. The actual lake you get to swim in will depend on where you are in Michigan, but the point is that during the warmer seasons, the lakes are lovely. You can't just jump in at any old spot, necessarily, but there are lots of good beaches all over the state, and you can usually find a good place for a full day outside. For that matter, you can combine this idea with a trip to the Sleeping Bear Dunes as well.
Tour A Car Plant
It's almost easy to forget these days how much Detroit and Michigan as a whole have to do with the auto industry in the U.S. We're accustomed to dealerships in our hometowns, and for that matter we can also search for cars online. The whole industry seems more or less universal. But Michigan is still responsible for a lot of the innovation and production in this industry, and if cars interest you, you might enjoy touring a plant. There are a few options in the state, and they can be surprisingly fascinating.
Visit Belle Isle
This is a charming little attraction on the Detroit River. It's only a few miles long, so it's not a very big island, but there's a lot packed into it. Most visitors enjoy hiking and visiting the aquarium on the island, or touring the Anna Scripps Whitcomb Conservatory. But you can also get up to some other outdoor activities, such as hanging out on the island's own little beach or hitting a few golf balls. It's a great place to spend an afternoon, particularly if you happen to be traveling with family.
Catch Some College Football
Ann Arbor is worth a visit regardless of the football schedule, because it's one of the more charming college towns in the country. But it just so happens that Michigan Stadium is consistently ranked as one of the best venues for college football, or really any sports in the U.S. The school is incredibly passionate about its football team, and over 100,000 people can attend a game at this gigantic stadium. It's a sight to see, particularly if there's a competitive game going on!
This list could go on for many pages listing all the fun things to see and do in this state. But this should give you an idea of the variety of options, and hopefully spark your interest in checking out the Great Lake State.