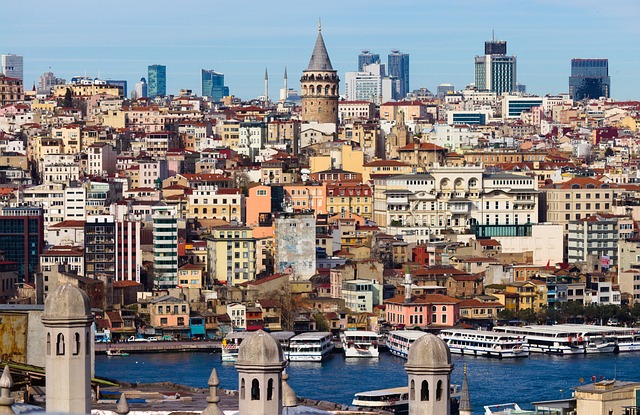 Istanbul is home to many historic landmarks. Tourists from all around the world visit the city to witness the rich cultural heritage of the place. Most of the historical structures in the city are open to visitors. You can enjoy the beautiful sight of numerous mosques, castles, churches, palaces, and districts while exploring the city. The best way to explore these historical highlights is to go on a private tour. Before planning your vacation you can check out these private tours in Istanbul on the net.
Best Historical Places In Istanbul
Istanbul is undoubtedly one of the most beautiful places to visit in Turkey. The city is oozing with rich culture and history which can be witnessed in the form of various historical structures. It is quite natural to not have any idea if you are visiting the place for the first time. But if you wish to dive in the past glory of Istanbul, you should definitely consider visiting some of these places listed below.
Hagia Sophia
Whether you have been to Istanbul before or not, you must have heard about this iconic place called Hagia Sophia. It was originally built as a church after which it was turned into a mosque. But today, the building stands as a beautiful museum. Constructed in 532 and 537 AD, this place is considered to be one of the greatest glories of Istanbul. The breath-taking beauty of the structure is surely going to leave you awestruck.
Basilica Cistern
Another famous historical sight in Istanbul is Basilica Cistern. You can recognize the cistern from one of the James Bond movie called "From Russia with Love." This is one of the hundreds of cisterns lying beneath the city of Istanbul. The place holds great significance in the history of Istanbul. Today, the place is filled with only a little water in order to keep public access open.
Topkapi Palace
Known as the home of the sultans, Topkapi Palace is one of the most popular attractions in Istanbul. During the Ottoman period, the palace served as the center of operations for over 50,000 people. You can visit the palace in order to witness the art and architecture of this beautiful structure. You can even witness the antique collections and walls which reflects the life of the sultans. The palace is also home to several artifacts of Muhammad.
Galata Tower
Galata tower was constructed back in 1348. It was originally constructed as a watchtower but there were arrangements for evening entertainment on the top floor of the Turkish tower. Today, the tower stands erect and reflects the past glory of the Turkish Empire.
All these places in Istanbul hold great significance in the pages of history. If you want to learn about the history and culture of the Turkish people, visiting these places is the best way to do so. To have a better experience you should book a private guided tour which will give you a better chance of exploring the city.