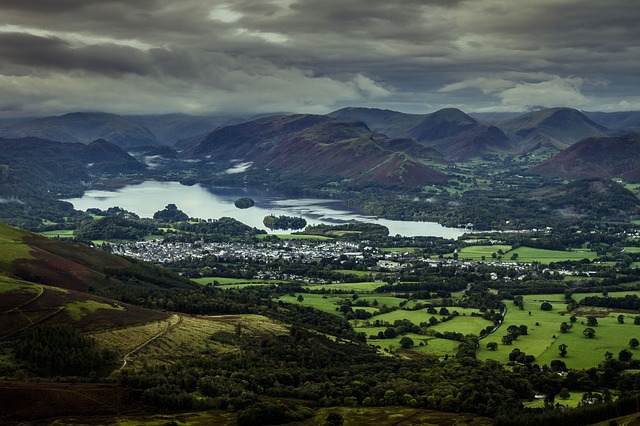 The Lake District is among the most beautiful stretches of land in the UK. If you choose to stay at a caravan park in the Lake District it will provide the perfect base from which to go and explore such fantastic surroundings.
Whether it's in a motorhome or caravan, the freedom they bring ensures an incredible holiday. There are less restrictions and you are free to move onto pastures new should you choose to. Of course before you go you should ensure that your caravan and vehicle are in top condition and ready for a road trip. For example you don't want to get out on the road only to find that you need a new gas spring. While that's a seemingly simple part, it maybe hard to track down once you are away from larger urban areas. You can find such parts before you go at sites like www.sparepartstore24.co.uk.
The Lake District has a number of holiday caravan parks within its borders and surroundings, which is understandable given the region's natural beauty. Here are some of the best.
Dockray Meadow Caravan Club Site is situated just west of the Cumbrian mountains and is perfectly positioned between the National Park and the coast. Dockray is ideal for visiting the smaller, hidden lakes such as Cogra Moss, Buttermere, Ennerdale and Crummock Water. Its location near the mountains is a great attraction to walkers, trekkers and cyclists. The starting point of the Coast to Coast Cycle Route is nearby. For calmer excursions, there is the town of Cockermouth, home and birthplace to William Wordsworth, as well as St Bees Head Nature Reserve where you can see some of the region's wildlife in their natural habitat.
Low Manesty is a Caravan Club site ideally suited to the tranquil walker. This is a place for the utmost in calm, as the site is hidden among National Trust woodland. Even the walks are less strenuous than first assumed, with an array of forest trails and farm walks. Near to Derwentwater, there are also some great British pubs. As well as this, walking, rowing and sailing are popular pastimes and available in the area.
The Caravan Club Site at Meathop Fell is perfect for those who are new to caravanning or to the Lake District itself. Located in the south of the Lake District, the site has separate pitching areas and is thoughtfully laid out. The National Park Visitor Centre at Brockhole is nearby and is a good starting point to assess what there is to do and how far you need to go to reach it. Whether it is to head off to the water sports at Lake Windermere, or to visit the literary homes of Wordsworth and Beatrix Potter, all are within easy reach.
Located in Penrith, the Troutbeck Head Caravan Club Site is where to go for a balance of peaceful nature and the adrenalin of outdoor activities. The site itself boasts its own brook running alongside it and there are plenty of walks that take in an incredible view of the mountains. If however, you wish to inject a little a bit of excitement, the Rookin House Farm Centre offers quad biking, horse riding, go-karting and a whole host of other activities.
For the water sport lovers, possibly the best option is the Braithwaite Fold site. Within a short walking distance of Windermere, it is home to its sailing centre. From here you can enjoy sailing, as well as canoeing and wind surfing. For beginners, there is training available, and equipment that can be hired, or alternatively you can relax and take a trip in one of the lake's famous steamers.
This region is one of the country's gems. There are the incredible lakes, epitomised by Windermere; there are the beautiful, sleepy towns that are waiting for exploration; and what better way to spend the evening than with a barbeque on which the region's iconic Cumberland sausages are sizzling away?
Being able to gain access to these incredible locations is made easier with caravans and campervans. They enable people to be in control of their own agenda and do things in their own time. As with any camping trip, it is important to be thorough and prepared, and to make sure you have the relevant campervan accessories. Things may go wrong, but they only ever become problems if there hasn't been any preparation for the trip.
Ultimately the Lake District is still one of the few untouched spots of beauty in England, and caravan holidays offer up the perfect way to experience it.