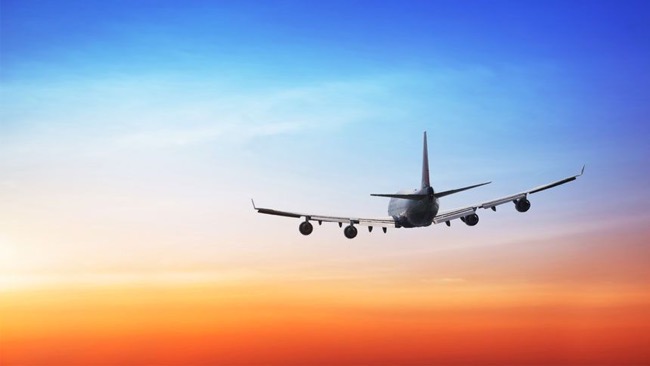 You've browsed every discount deal site, you've set up automated price alerts and you've joined just about every mailing list there is to try and stay abreast of the best flight and hotel deals. But somehow, you still don't wind up feeling like you got the best offer.
There are plenty of travel hacks that are too good to be true, and a lot of tactics for getting travel discounts which are barely worth the time and energy they take. However, there is one particular method that's still not widely used, which doesn't break any terms and conditions and can save you literally thousands of dollars or pounds on the cost of travel.
You might never have used one before, or if you do, it's unlikely you've used one for this purpose. The latest hot tip for getting travel deals is to use a virtual private network, or VPN, while you're carrying out the booking. If you're not sure what that is or why it would help, here's an overview of how to save serious money on your next trip by booking with this sneaky bit of software.
First up: the actual function of a VPN
Virtual private networks are designed to be a cyber security tool, though most people just use them for accessing streaming services that are location-locked. A VPN turns your web browsing activities into an anonymous experience, and part of that function is that they can be used to hide your geographic location, replacing it with another one of your choosing.
That means if you're browsing from the UK you can appear to be in Thailand, or you might be in the USA, but use your VPN to make it look like you were accessing the internet from Mexico. VPN services use a network of servers all around the world, and the more servers your provider has, the more places you can appear to be signing in from.
Now, let's get to why that's useful when you're shopping for a getaway.
Accessing geo-restricted flight and hotel deals
While you might think that a truly private browsing experience is useful because service providers can't hike their prices up each time you visit their site, that type of targeted price-raising typically doesn't make a huge difference, and avoiding it won't save you the biggest sums.
The real discounts out there can be found in otherwise geo-restricted flight and hotel offers, and in some cases, car hire as well. Research has shown that many airlines and venues will give cheaper prices to people booking either from a lower-income country, or from the country that their business is located in.
The USA, China and Russia typically get shown the highest price bands, while countries like Poland and Malaysia sometimes receive cheaper deals. If you're flying with a Spanish airline, the price might be better in Spain, while a stay at a Vietnamese hotel may be offered at a lower price if it looks like you're booking from Vietnam.
You can save as much as $1,000 on flights by simply hiding your location when you're browsing online, using a VPN to trick websites into thinking you're elsewhere in the world.
There's no need to worry about having to adjust your trip details, either. Existing research has compared the price of identical flight routes, so if you're aiming to fly from point A to point B, you can still do so with the same airline at the same time of day that you'd planned. The only thing that changes is the location you appear to be booking from – not your departure or arrival point.
How to use a VPN when booking online
The best part of this tip is that virtual private networks are really easy to use. They might sound technical or complicated, but like any other app, it's pretty much a case of finding the one that seems to have the most to offer and downloading it onto your device.
Remember that the more locations a VPN operates in, the more locations you can pretend to be in, so as well as picking a reputable brand it's good to choose one that boasts plenty of servers around the world.
Once you've installed your top choice, most VPN services will give you an easy-to-navigate interface where you can pick your 'new location' either from a map of the world or from a drop-down list. Start with the country your desired airline or hotel is located in, and compare the prices offered there to those which appear when you browse as if you're in a lower-income region.
In some instances you can save huge amounts, in others the discounts will be more modest – but regardless, you can rest assured you're getting more for your money than people who haven't tried out this incredible new travel hack at all.
Tabby Farrar is a travel and lifestyle blogger, with a penchant for shoestring adventures and sustainable living. You can see more of her work at JustCantSettle.com.