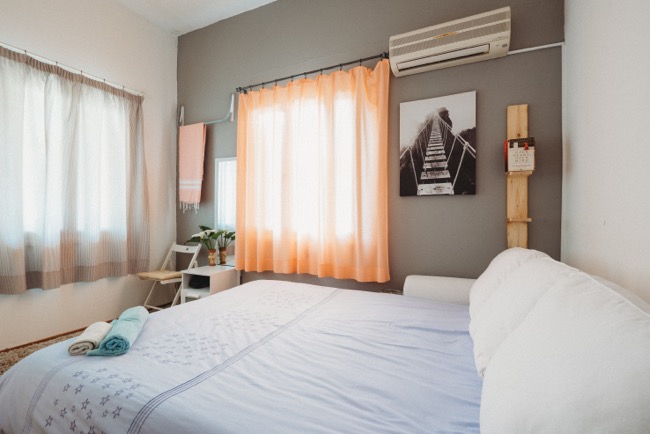 Since its founding in 2008, Airbnb has gone from strength to strength, taking the tourism industry by storm.
This popularity is likely due to the platform's ease of use, as well as the opportunities it provides to:
– Save money on holiday accommodation (Airbnb generally provides options that are cheaper than most hotels)
– Enjoy an authentic local experience (many Airbnb hosts rent out a room in, or connected to, their home)
– Hold events in unusual or quirky locations (some Airbnb hosts permit the use of their accommodation for events)
As a result of this popularity, more and more hosts are joining the site, advertising a variety of different types and standards of accommodation. This means it's becoming more difficult for users to hunt down the best deals.
In this article, the specialists at Property Solvers – experts in selling houses fast – will explain how to find the very best Airbnb accommodation for your money.
Work out what you're looking for
It's important to have a discussion with any fellow travellers and work out what your ideal Airbnb should have to offer. For example:
– Do you want accommodation that is totally separate from the host's residence?
– Are you looking for a house, an apartment or something completely different?
– How many bedrooms and bathrooms do you need?
– Would you like somewhere you can have all to yourselves, or are you happy to share?
– Do you need cooking facilities?
– Would you like bed and breakfast?
– What would you like easy access to? You might wish to be near shops, transport links, beaches, the airport or a number of other local points.
Knowing what you want makes it easier to decide what you could go without in order to save a little money.
Use map view to search
It's a good idea to try and save money on additional elements such as transport. Using map view will show you the location of all Airbnbs in the area.
You can then research trains, buses, taxis and walking distances to see how easily and cheaply you can get between your accommodation and the sites of interest you'd like to visit.
Filter your search by price
For super-affordable accommodation, you can check out the list view on Airbnb to find the cheapest available spots in the area. Often, you get what you pay for – but this isn't always the case, and you may find a super-cheap hidden gem.
You can also use this approach to gauge the average cost of an Airbnb in the area in order to better inform your search. Remember to check out map view for any accommodation you're considering to make sure it's accessible.
If the accommodation is run by a "Superhost", you're more likely to have a great experience, whatever the cost.
Inspect the details
It's important that you're sure of what you're getting for your money when you book with Airbnb. Take a look at how the host describes the accommodation. There will be "Amenities" and "Facilities" lists that you can read to see what is provided.
Compare these details against the list you made at the beginning.
Read reviews
Take a look at what other visitors had to say about the Airbnb you're considering. Reviewers are asked to give the place marks on style, cleanliness, the quality of hospitality and the standard of the amenities. They can also write a little about their experience.
You should check out other review sites and guides to the local area too. That way, you can find out whether there are suitable things to do nearby and research how much you're likely to be spending on food, drink and holiday essentials.
Following this approach will reveal whether your money will be well spent when booking a certain Airbnb.
Check out the price breakdown
When you select an Airbnb to study in greater detail, you may find that the price per night looks a little cheaper than it did in list view.
This is because the price displayed on the accommodation profile is the cost of the accommodation alone, minus service fees, cleaning fees and local taxes or charges.
On the mobile app, you should be able to see a link to the full price breakdown at the bottom of the page. On desktop, this should be visible at all times on the right hand side.
Be aware of the rules
Take a look at the host's cancellation policy, as some Airbnbs charge for cancellations as it gets towards the date of your stay.
You should also read the house rules and abide by them in order to avoid extra charges.
Refer a friend
Remember, if you send an Airbnb referral link to a friend – and that friend uses the link to join the platform then books a stay or qualifies as a host – you'll receive travel credit that will allow you to book with Airbnb for slightly cheaper!
All of the above tips should help you to book an affordable Airbnb that ticks all of your boxes. Remember, if you do your research well in advance, there'll be a far lower risk of unexpected expenses and holiday stress!