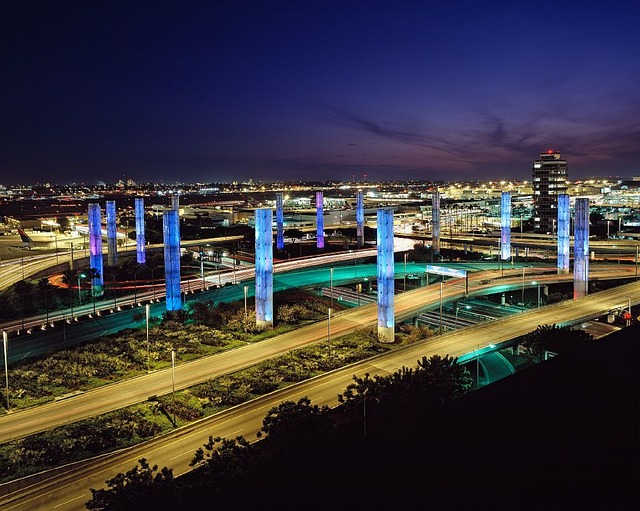 If you've ever had to navigate the labyrinth of twists, turns, and traffic that is Los Angeles International Airport (LAX), you'd know how frustrating it can be. Having had the experience once, you probably don't ever want to do it again. Fortunately, you don't have to. You can get to your terminal without ever driving on airport grounds by opting for any of the following transportation options:
Ridesharing
Getting to LAX with a ridesharing app such as Uber or Lyft is easy. Simply take out your phone, order a ride, and wait for your driver to arrive. Once they get there, load your luggage into the trunk, hop into the back seat, and relax until you reach the airport.
When you arrive at LAX, your driver will drop you off at the curb on the departures level. From there, it is just a short stroll into the terminal, through security, and onto your aircraft. All you need to worry about is what kind of magazine you'd like to read on the flight.
Public Transportation
If you don't want to splurge on an Uber, you will be pleased to know that there are also multiple ways of getting to LAX via public transportation.
Should you happen to live near a Metro Green Line station, all you need to do is hop on board and get off at the Aviation/LAX stop. Once you arrive, jump on a Green Line Shuttle. It will take you right into the heart of the airport.
If you cannot easily access the Metro Green Line, you are not out of luck. With a little research, you should be able to find a bus that runs from your neighborhood to the LAX City Bus Center just outside of the airport. Metro, Beach Cities Transit, Santa Monica Big Blue Bus, Culver City Bus, and Torrance Transit all run routes to this station. Once you arrive at the LAX City Bus Center, all you need to do is hop on a City Bus Center/Lot South shuttle and head to your terminal.
Off-Site LAX Parking
By opting to park off-site, you get to enjoy the convenience and practicality of driving to LAX without having to endure the pain of finding your way around the airport grounds.
A small sampling of some of the best off-site LAX parking lots you can leave your vehicle at would include:
105 Airport Parking
Located right off of I-105 and the Pacific Coast Highway, at 898 North Pacific Coast Highway, El Segundo, California, 105 Airport Parking is easy to access from just about anywhere in LA. You can leave your car at this LAX parking garage for only $12.95 per day and enjoy a stress-free shuttle bus ride to your terminal.
Airport Center Express
Getting to the Airport Center Express garage at 5959 W Century Blvd, Los Angeles, California is easy. All you need to do is head down W Century Blvd toward the airport and make a right when you see the entrance to this LAX parking garage. You can reserve a covered self-parking space at the Airport Center Express garage for just $14.95 per day.
In Closing
The next time you begin a vacation or business trip out of LAX, consider opting for one of the transportation options outlined above. When you reach your terminal without having lost your sanity, you'll be glad you did!