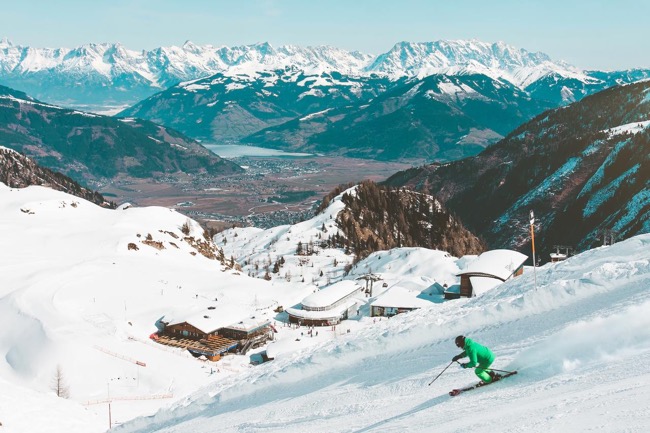 Skiing holidays, along with many other trips, were cancelled this year following the outbreak of coronavirus worldwide. After the experience many skiers had last season, and concerns about the current second wave in both the UK and skiing hotspots, many travellers are wondering whether it's safe to book a ski holiday.
Not only are people worried that it's safe from the risk of catching the virus, but whether the money spent on booking a skiing holiday is safe. Coronavirus travel updates are constantly changing due to national lockdowns and restrictions. However, ski resorts and travel operators, such as ski holidays with Esquiades.com, are still selling holidays for next year, and most of them are doing what they can ensure customers are covered, whatever happens.
So what are some of the things you should think about before confirming your booking for a skiing trip during Covid-19?
Keep an eye out for ATOL Protection or equivalent
Plenty of travel companies and operators have long warned travellers about the risks of booking a holiday through sites and companies that are operating without ATOL licenses. Booking a ski holiday that is almost too cheap is often too good to be true. Fears were realised earlier this year when coronavirus broke out in March and April, and many countries placed a travel ban and forced hotels and resorts to close.
ATOL protection covers package ski holidays that include flights, and some flight-only sales. It means that if the ATOL protected company fails and your holiday can no longer go ahead, you will be entitled to a refund if you are yet to travel, and hotel costs and flights home if you are abroad. As long as you book a ski package with a travel company that is ATOL protected, or a similar policy, you should be covered in the event of a second wave. You can book with confidence at Esquiades.com, who offer some great deals on winter ski holidays! So if you're booking a 2021 ski holiday, do check the company selling gives you adequate protection!
Travel Insurance
Getting insurance for ski holidays has always been more difficult than it should be. Most insurance companies always argue that you should ensure your insurance policy should cover all potential outcomes of your ski holiday. Therefore it's important that you purchase a policy that covers all options that you're likely to need. 
With the outbreak of Covid, there's a whole new dimension added to the world of travel insurance. Companies are rushing to advise travellers that the insurance policies they bought, no longer cover coronavirus claims. There have been plenty of examples and horror stories of people trying to claim for cancelled holidays, only to be told by their holiday insurers that they should have known that the virus was going to be an issue when they booked at the start of the year.
In a more positive light, it seems that insurers have begun to look ahead for the winter ski season, regardless of Covid. There are now quite a few travel insurance companies offering cover for coronavirus related problems and other unknown pandemics that might happen in the future. Do some research and find a travel insurer that'll cover your holiday for everything, including Covid.
Payment
How you pay for your ski trip can also affect the outcome of our financial safety. One level of protection you can give yourself is by always paying with a credit card instead of a debit card or bank transfer. 
For reasons that are unknown, even to most in the financial industry, credit card payments sort of have built-in insurance if whoever you bought a product/service off fails to deliver what they sold you. It can be a pretty slow process for your claim, similar to that of a court case, but it is something you can rely on in the event that coronavirus stops you from getting on the slopes.
Why should you book your ski holiday for next year?
Now that you know the ways you can protect your money from any nasty coronavirus-related problems, you may be thinking of booking a ski holiday for next year. Here's why you should go ahead and get back on the piste:
Something to look forward to
Coronavirus has left many locked up inside, away from family and friends. It's also put many people's travel plans on hold. Why not move on from the doom and gloom and give yourself something to look forward to? Get planning your future ski holiday!
Beat the peak booking time rush
There's usually a crazy online rush to book holiday slots when kids are off school, which can usually make it difficult to find exactly what you're looking for. At the moment, there's no rush, making it the perfect time to book your dream vacation during the winter school holidays.
Secure your favourite hotel
Similar to the above, the demand for booking has decreased due to Covid. Now is the perfect time to grab your ideal hotel of choice for the season! Plenty of places and travel companies are offering early booking discounts or rooms at lower rates. You can grab yourself a bargain!