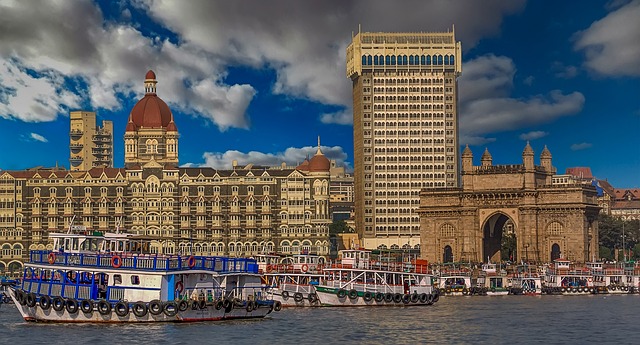 Are you thinking of stopping by in Mumbai for a couple of days? Being one of the thriving metropolitans of the world, it is but natural that Mumbai is a really busy and bustling city which hosts thousands of visitors every month. Well, if you have not been to this city before and want to take a tour of it, then you can fit in all the iconic places that this city has to offer. So, how should you plan out your short trip to Mumbai? Let's take a look!
Important tips
The most important thing to remember is that there are a lot of places to visit in Mumbai and this is why it is crucial that you have a list of all the places that you want to visit when in the city. Once you have the list with you, it will be easier for you to plan and cover the places that you want even during a short stay.
Also, when you search for best Mumbai hotels, make sure that you select one which is centrally located so that commuting is easier for you. Mumbai is a large city and travelling from one place to another takes a lot of time. If you are comfortable taking the local train, which is the lifeline of local commute in the city, then you can look for hotels which are located near the stations, which will save you a lot of travel time. If you stay in central Mumbai, then commuting to places of interest for tourists will also be easy. And when looking for just the right hotel in Mumbai, do not forget that you need to get your bookings done from beforehand, because this city is always in demand.
So, how should your short trip itinerary in the city play out?
For Day 1, try to reach the city as early as possible in the morning. This way you will have the entire day in your hands to explore the city. Well, the first place that you can head out to is the Gateway of India. This is one of the most defining locations in the city. Overlooking the Arabian Sea, this architectural structure was built way back in 1924. Do you know why this gate was built in the first place? To welcome Queen Mary and King George V to then Bombay! This gesture of grand welcome today has come to define the city as is one of the most frequented tourist destinations. After you are done taking in the breath-taking view of this architecture, you can then head out for some good old-fashioned Mumbai breakfast with vada pav at nearby stalls.
After your breakfast, take a ferry from the Gateway of India and head out to the Elephanta Caves. It will take you about an hour and a ferry ride through the sea is something that you will definitely cherish. The Elehphanta Caves themselves are a wonder. These are all rock cut temples in caves and shows a beautiful amalgamation of Buddhism and Shaivism. Being a UNESCO World Heritage Site, this place is frequented by tourists too. It will take you about 2-3 hours to explore these caves, if you want to take a good look and then take the ferry and come back again to the Gateway of India.
So, what can be your next stop? Thinking about giving your artistic side a nudge? Well, then your next stop should be Kala Ghoda. This is a must visit, if you are planning to be in Mumbai any time during the Kala Ghoda festival which generally takes place in February. Hailed to be one of the largest multi-culture festivals in the entire world, you will find art forms of various types being celebrated on the streets here! Located in MG Road, even if you visit this place at a time when the festival is not on, you will find the lanes lined with works of arts and interesting shops. This will be perfect for an afternoon stroll in the busy city.
Well, after you are done with exploring Kala Ghoda, in the evening you have to head out to one of the well-known cafes of the city. You can either try Social in Colaba, or the classic Leopold Café. Enjoy a nice evening and head out for a drive through the Queen's necklace to discover the city in its true glory.
Begin your Day 2 again at the Marine Drive. This time take a walk. It is completely different in the mornings and you will surely enjoy taking in the fresh sea breeze. Head back to your hotel for a hearty breakfast and then start off your second day with a visit to the Haji Ali Mosque. Located a little way into the sea, you will have to walk for some distance into the sea to reach this quaint place of devotion. Enjoy a spiritual time here and if you are into photography, then your next stop has to be the Mahalaxmi Dhobi Ghat. This is where you will get to see and feel the essence of the city, its general life and culture. Both the mosque and the ghat are located near the Mahalaxmi Railway station and hence accessibility will not be a problem.
Grab a quick lunch and take a stroll through the city streets if you want to get a feel of what everyday life is like here. When it is nearing evening make your way to CST or the Chhatrapati Shivaji Terminus, which is in itself is one of the most iconic places in the city. Get your tickets for a night bus tour which takes you on a tour of all the heritage buildings in the city and this is one that you will not want to miss. After the tour, retire for the day in one of the mumbai hotels where you will be staying.
Covering Mumbai in two days will be hectic, but if you stick to the iconic places of the city, you will surely make the most of your time here!