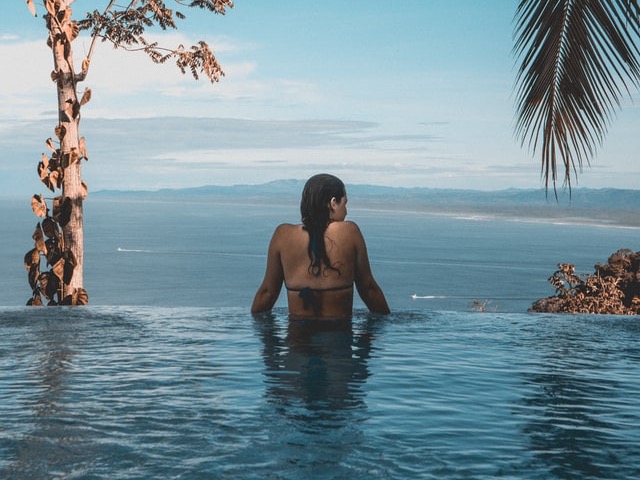 Traveling can be an expensive hobby, so it's great to save money where you can.
But what are the best ways to do it?
Here are 15 tips on how to save money while traveling.
Your wallet will thank you later.
1. Find Free Activities
There's plenty of free things to do while traveling if you look hard enough. Check out local calendars to see what's going on near you. Head to the beach, have a wander around the town and get familiar with your environment, hike in the mountains, visit the museums, the list goes on.
2. Get Access To A Kitchen
Room service can be expensive and the costs of dining out every day can really add up. However, if you get access to a kitchen while traveling, you can save good money to spend on other experiences. Even if it's just a microwave, that will do. Cooking while on vacation is hardly the most exciting thing you could be doing, the savings make it worth the booking.
3. Shop Local
Local shops and farmer's markets help to keep costs down. The farmer's market usually cuts the costs on produce as the day goes by to clear out the stock, giving you a great opportunity to save on cost. In terms of local shops, these provide the local cuisine experience without forking out at a fancy restaurant.
4. Scout Out The Location
This is really important to consider before you book your stay. Accommodation on the outskirts tends to rack up transportation costs, so it may be better to stay somewhere centrally. That way, you can just walk or cycle everywhere. If you're traveling to a city, think about the best routes and fares. Avoid taxis and use the subway instead.
5. Bring Food And Water
When you're out and about, always make sure you have the travel essentials like snacks and some water with you. Snacks are important to provide you with energy and will prevent you from spending a fortune on the odd bite to eat here and there. When you feel yourself feeling peckish, just grab a granola bar out of your bag and you're good to go again. And then there's water. This becomes really important if you're traveling somewhere with a hot climate. You must stay hydrated to keep your body functioning properly. But don't spend your money on bottled water. Bring a reusable one instead, which leads to the next point…
6. Bring A Reusable Water Bottle
As mentioned above, this will prevent you from paying for bottles of water every time you need a drink. It'll also ensure you avoid creating waste and reduce your carbon footprint. The Kool8 water bottle is my personal favorite.
7. Use Your Miles
Certain hotel chains reward you for your loyalty. The more you stay there, the more points you earn that can be put towards a free night. Try and stay with the same chain everywhere you go to build up your miles. The same goes for airlines and air miles where you can get free upgrades and flights as a reward. Best blog on how to take advantage of airline miles is hands down The Points Guy.
8. Use Tourist Cards
Tourist cards can give you free access to certain attractions and restaurants. You will also get discounts at some shops too, queue skips, free public transport and a guide on the local area. This is worth the investment if you're planning on doing the major tourist activities in one day.
9. Don't Pay For The Best Room
It may be great to have a gorgeous room, but how much time are you going to spend in it? If you only need a place to sleep, your money is far better off being spent on other things. All the extra space and access to the amenities won't mean anything if you're not really using them.
10. Find Flexible Flights
Are you in a rush to get to your destination? If not, try and be flexible with your travel arrangements. Do you mind a layover? Are you bothered about the flight time? Is seat selection important to you? Consider these options to tailor the flight and help you save some money. It may be worth bring the date forward or push it back by a few days if it makes a considerable saving.
11. Rent An Apartment Rather Than Two Rooms
If you're going with a family or friends, then you can really save money on traveling by renting an apartment rather than getting separate rooms in a hotel. Use sites like AirBnb or TripAdvisor to find some trustworthy homeowners that rent out their apartments for guests. You may find that an apartment's location may even be better than the hotel's.
12. Travel Out Of Season
Plane and accommodation prices are lower when you travel out of season. It's easier to get a room too as there are fewer people looking. When it comes to the activities, the crowds are smaller and the attractions may be cheaper. Of course, you need to plan out your stay as some attractions may not be open at certain times of the year.
13. Eat The Specials At Lunch
Restaurants like to offer lunch specials that offer more for less, either as a set menu for x-number of courses or just good value. You could buy extra at lunch and take it home for your dinner later in the evening.
14. Don't Eat In Tourists Areas
Some cities really increase their prices in tourist hotspots. Instead, just walk a couple of blocks down and go where the locals eat. You'll be amazed by how much cheaper everything is.
15. Budget
Most importantly, in order to save money while traveling, you must stick to a budget. You don't have to try and travel for free; just know when you need to make a saving and when you can afford to splash out. It's a good idea to save where you can but you deserve to treat yourself now and again. Traveling is all about enjoying yourself. Create a budget, stick to it and have the best time ever.