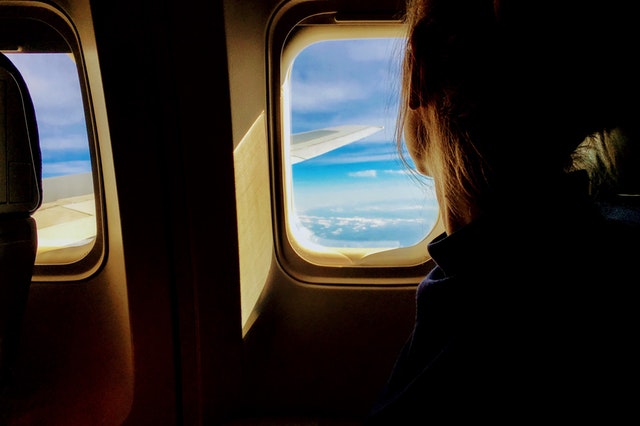 Though there may be some leisure time, a business trip is not a vacation. This means you have to stay on top of your game and remain professional. However, staying productive can be a bit tricky when you're away from home in an unfamiliar location. It's all too easy to slack off especially if adjusting to a different time zone. Nevertheless, it's not too hard to stay productive if you stay disciplined and follow a few sound tips.
1. Don't Get Caught Up in the Leisure
As just mentioned, don't get too caught up in the leisure stuff. Sure, there's time for that, but your boss didn't send you to the destination on company dime so you can window shop or try the local ethnic cuisines.
Yes, it's tempting, but make a commitment not to partake in leisure activities until all the work activities are out of the way for the day. Treat your leisure time as a reward for completing your business obligations.
2. Maintain a Normal Sleep Schedule
If your destination is within the same time zone as your home, then there is no excuse for late night outings. Stick to your normal sleep schedule as best as you can. If at a different time zone, then try to quickly adjust. Try to stay awake at the new location during waking hours if you can. Tea or coffee in moderation may help. Strategically timed naps may help as well, though limit naps to no more than 20 minutes.
The more quickly you adjust, the more quickly you can establish a work rhythm during waking hours.
3. Create a makeshift office space
Stick to a single workspace. In most cases, this will be your hotel room. Create a space that is free of distractions and most closely replicates your office back at home. You may also choose a public space, such as a coffee shop close to your hotel. Other possible workspaces include the hotel lobby, a local library, or bistro. If working in a public area, consider donning noise-reducing headphones. Multiple people talking in the background, especially if in a foreign language, can be a major distraction.
4. Make Healthy Food Choices
Eating out is one of the greatest pleasures of traveling. We know it's tempting to try out foreign fast food or pastries from a local baker. However, poor food selection can sap your energy levels and adversely affect your mood. It's also tempting to grab a quick bite from a local convenience store. Refrain from picking up a grab-and-go lunch as these may contain highly processed ingredients. If available, consume some whole fruits, which provide energy from natural sugars.
5. Stay Hydrated
Just as you may be tempted by the food, you may also be tempted by foreign drinks. Limit consumption of sugary beverages and energy drinks and stick to plain H2O. Sip on water as you work throughout the day. Bring water along if you have a meeting or conference to attend.
The brain, like the rest of the body, is mostly water. This means dehydration can have a significantly negative impact on cognitive function.
6. Stay in Touch with Loved Ones
Business trips are often a solo journey. This means time away from your family. For frequent travelers, this can be emotionally taxing. In turn, this may hurt morale and affect your work performance. This is why it's good for the mind and spirit to maintain contact with your spouse and children. Arrange a time each day to talk over the phone or online for at least 10 minutes.
Look at this global roaming charges map to determine if you can use your mobile phone at your destination. If you can, then you have an easy means of staying in contact even if across continents.
7. Enjoy Some Leisure Time
In the first point, we mentioned not to get carried away with leisurely activities. The opposite is also true. You also shouldn't refrain entirely from fun stuff. Even though you're away on company time, you should still strike a fine balance between work and free time. Allow yourself some free time to explore the area, even if it's just for a few minutes to take in the sights, sounds, and smell of a foreign land. Working nonstop will only hamper your productivity.
Stay Productive, Stay Professional
Temporarily working in a different part of the world can disrupt your rhythm. Fortunately, it doesn't take a whole lot of modifications to adjust to the new setting. Help your body adapt so you stay productive and focused throughout the duration of the trip.
Dan McCarthy is an Event Manager at Mask, an event management company based in the UK. Dan has 6 years of event project management under his belt. He has worked on many successful events, and currently, he shares his knowledge by writing on the company blog. Follow him on Twitter @DanCarthy2.