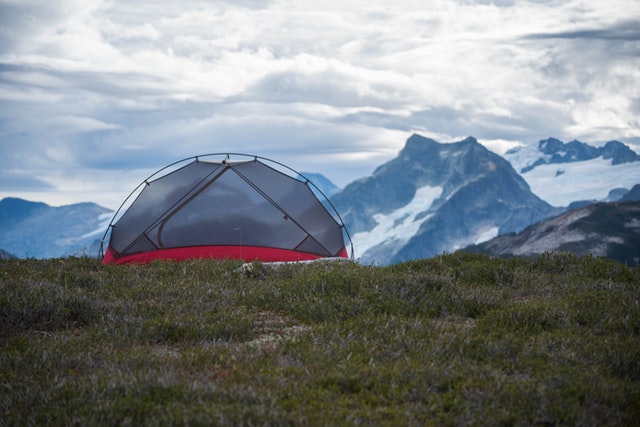 There are some amazing places to camp in the winter time, such as the Red Cliffs in Utah and Hadrian's Wall in the UK. But it's essential to make sure you've packed and prepared for the trip. Being cold and wet at night when you want to sleep can ruin your holiday, even if you're in the most beautiful location. Here is a rundown of things you should pack to keep you warm so your camping holiday runs smoothly and you can get on with joys of camping, such as exploring the beauty of nature around you.
It's been said that camping outside in the cold weather is really good for you. According to research published in Current Biology, when five people went on a week-long winter camping holiday, they were exposed to more natural light during the day than if they'd been at home indoors. This caused their sleep hormone levels to induce longer sleep at night. Of course, being cold and miserable would totally shadow those benefits, so you've got to make sure you stay warm with these important camping essentials.
Pack A Tarp
Having a tarp you can place under your tent at night is important to prevent moisture from getting into your tent and sleeping bag. This will ensure that even if you're in a location that experiences rain during the winter, you'll avoid soggy beds.
Carry A Waterproof Backpack
You should make sure you buy a water-resistant backpack in which you can carry your things. This helps you prevent your items from getting wet – there's nothing worse than opening your backpack to find all your clothes are wet!
Buy An Insulated Tent
A tarp isn't good enough if your tent's getting soaked from the rain and has started to leak. An insulated, waterproof tent gives you greater comfort and warmth during your camping trip. You can even find insulated tents that look like they're a puffy jacket inside to prevent cold air from reaching you.
Bring A Hot Water Bottle
It's not a good idea to climb into your sleeping bag when you're cold. Rather get warm before you climb into it as it's easier to maintain heat than try to create it. Drink a hot beverage, do some walking around, put layers of clothing on, and pack a hot water bottle to encourage heat. There are many great uses for hot water bottles! Pack one in your sleeping bag to warm it up before bed.
Don't Forget A Stove
You might think you don't need a stove because you'll be making fires, but it's best to bring one as a backup because you never know when you'll need it. It also makes it easier to eat warm foods and get warm really quickly on cold days or nights. Choose a stove that works with liquid fuel, such as white gas. Those with fuel canisters aren't wise for winter use as the fuel doesn't remain gaseous in cold temperatures. Make sure you also choose a stove with a high heat output.
Pack The Right Sleeping Bag
Not just any sleeping bag will do! If you're camping in autumn or winter, you'll need a sleeping bag that's made for the type of cold you're heading to. Sleeping bags are rated according to seasons. Season 1 and 2 sleeping bags are light and suitable for summer camping. On the other hand, 3 and 4 Season sleeping bags are more suitable for cold weather, with 4 Season being thicker and down-insulated for protection against sub-zero temperatures. 5 Season sleeping bags are for extreme cold temperatures, such as if you're going on a mountain expedition.
Don't let the biting cold get in the way of a fabulous camping trip. By following the above tips, you'll keep the cold rain and wind at bay while helping you make the most of the gorgeous sights and sounds in your camping location.