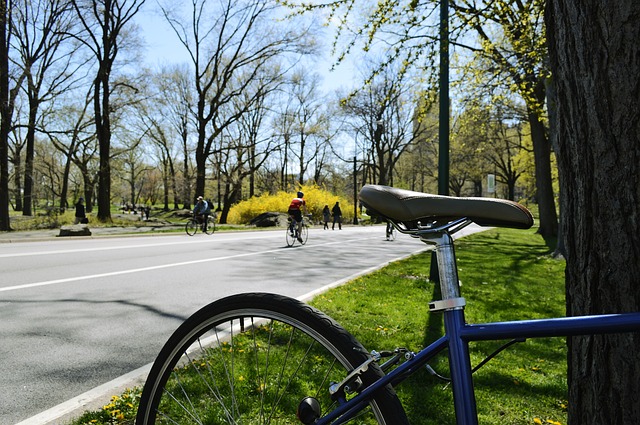 We know you've seen them: big groups of bicyclists cycling along major streets and highways. They're probably doing it to raise money for Habitat for Humanity or some other cause.
So Now You Have the "Bug"
You've taken some bike tours around the city and enjoy the activity so much your rides are getting longer and longer–and now you're going to do one of those cause-related marathons.
"Building up to longer and longer rides is part of the joy of cycling, and it means you always have a new goal to reach," said Blair Nicole, spokesperson for Bike Rental Central Park, "but like any endurance sport, there are certain things to keep in mind as you go for progressively longer rides."
She added: "For instance– clothes. While they may not seem as important for cruising around a few New York City blocks, they matter a lot on longer rides. From what to wear, what to eat and drink, and how to conserve energy, here are some ways to make your longer rides enjoyable and pleasant."
The Most Common Question
What should I wear? A general rule of thumb is that if temperatures are 70ºF or above, you'll be fine with cycling shorts and a short-sleeve jersey.
At 60ºF, cycling shorts and a long-sleeve jersey will suffice.
At 50ºF and below, you'll want to pack on the layers with tights and a thermal long-sleeve top. You can also wear shoe covers and a windproof outer jacket for added comfort. Finally, this is the temperature range to switch to full-fingered gloves.
When in doubt, dress in layers so that you can take extra clothing off.
Hydration And Nutrition
Eat and drink enough (but not too much) to keep up your endurance without feeling tired and ill.
Experts recommend drinking at least one bottle of water or sports drink each hour.
However, you might need to drink slightly more on warm and humid days, or if you'll be climbing a lot of hills. Drinking 16 ounces over the course of a 3-4 hour ride should be sufficient to stay hydrated.
If you'll be gone for two hours or more, you should bring at least one carbohydrate-rich snack, like a cereal bar or energy bar. Aim to take in small amounts of calories frequently, like a few bites of a bar or a gel shot, every 15-30 minutes. This will stabilize your blood sugar levels and prevent you from eating so much that you get tired.
A Marathon, Not A Sprint
Good form and technique are important for all rides, especially longer ones.
Some experts even suggest breaking the ride into thirds.
First leg of the ride, pedal at a faster speed with light resistance. This saves energy for challenges like hills, wind, and general fatigue that require more energy expenditure later on.
Second leg: You can add a bit more resistance if you're feeling good, but not too much.
Third leg: If you are raring to go in this last leg, you can add more resistance for a challenge and strong finish.
Preparation is Key
Check your bike to make sure it's in good working order. If the tires are low, fill them before the ride. If a tire looks like it has lost air more quickly than usual, keep an eye on it to make sure you don't have a flat.
Next, check the brakes to make sure that the pads are not worn and examine the chain for rust.
Give the cranks a quick, light tug to make sure they're not loose.
Finally, inspect your quick release components to ensure they're tight and secure. To prevent getting stuck somewhere, bring a small tire repair kit along.