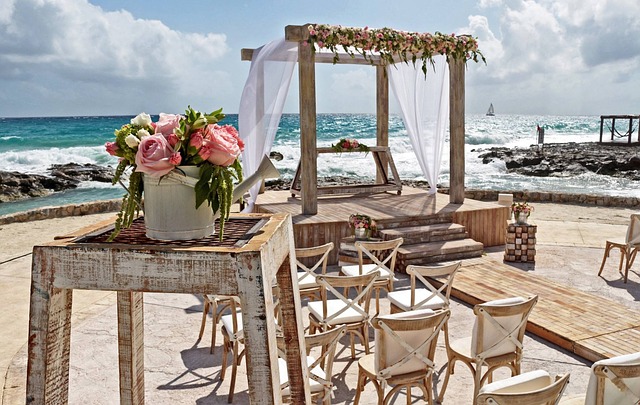 Even as a guest, weddings are still an expensive business. With travel, hotels, buying clothes, and also a gift, this is not a cheap occurrence, especially when you're invited to multiple ones in the summer or fall. And with the 2.1 million weddings that occur each year, chances are, this is going to hit you soon as well.
However, with a little bit of research and hard work, you can become a master of hitting ceremonies on a reasonable budget. The best part? You'll come away not just ready for weddings, but any event that comes along in your calendar. Here's how:
What To Wear
One of the first costs that people associate with a wedding is what to wear to the ceremony, as well as how much they should invest in these garments. Coming underdressed can be a huge no-no, as other guests might look down upon your choices, as well as possibly make you stick out like a sore thumb. Additionally, putting some money into a nice outfit might not be a bad idea versus renting, especially when you consider the amount of potential weddings you could be invited to.
For women, I highly recommend checking out Azazie, a custom bridesmaid dress company. Not only are their prices incredibly reasonable, but they also offer a fitting process that matches those of high-end tailors, saving you a tremendous amount on the back end. Their wide range of selection will also give you something that can be neutral and worn again and again.
For men, an excellent place to start is with Taft, which offer some of the most unique boots and shoes out there. As your footwear is going to dictate the rest of your outfit, this is the perfect item to start with and will be something versatile to wear well beyond the wedding itself.
All-in-all, try to keep your fashion decisions within a cost-savvy means, as well as things that are staples/going to be able to be worn for years to come. Because once you've established what to wear, it's time to start thinking about how you're going to get there.
How To Book Travel
Finding a deal on travel for a wedding can be tricky. As noted by Group Travel, nearly 25% of weddings in the US are destination weddings, meaning that they're most likely in another state (or possibly country). This can make booking a flight, or train ticket, a tough situation to be in. After all, waiting too long might jack up the price while purchasing too early might have you miss out on some last minute deals. Both have their merits, but it's important to remember that this is more about being prepared rather than saving a few bucks.
First and foremost, if you know where the destination will be, then try to look into booking a flight now on as many travel websites as you can find. Another crucial element to keep in mind is that if your party is going to be having a hotel booked out, which can be a great way to save ahead of time given these are usually distributed in blocks. The offset of these two costs together can be incredibly beneficial in trying to save money, as it means the hard part will be over. Which, brings us to how to show your appreciation for the invitation.
What To Buy The Bride And Groom
No matter if you're trying to save money, it's always imperative to get a gift for the bride and groom. This should be something that at least shows you know much money went into you being there. According to ValuePenguin, a wedding guest is approximately between $200-300 when you factor in food, entertainment, drinks, etc.
While I'm not saying your gift has to be that exact amount, at least shelling out something comparable is an excellent place to start. However, if that's not in the budget, then try making or building a gift. Believe it or not, it can be pretty well received to offer up something homemade or created by hand, as it shows that you really put some thought and effort into it. Plus, it was a gift made with love, which is the best part.
Final Thoughts
Even though weddings can get pricy, it's key to remind yourself that this is about celebrating your friend or family's love, which is a once in a lifetime moment. Try to keep in mind the positive of this, and of course, remember to have a good time.
What are some ways you save money on travel for weddings? Comment with your answer below.