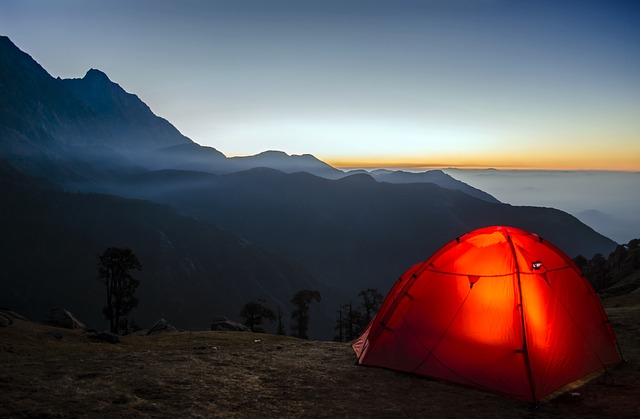 For countless people, camping is the best way to enjoy the holidays. They know how to save thousands of dollars on camping gears that is then used at different camping sites around the world.
Frankly speaking, traveling can be very cheap if you choose to do it by camping. It is not necessarily a nightmare with money misery, leaking tents, bugs, and sore backs. If planned well as well as intelligently through diverse offers, camping can be totally free for you while enjoying the journey of exploring the different parts of the world from a distinct perspective.
It is true that nothing is free in this world, as some degree of work combined with trivial money always exist.
Keeping the target of utilizing these offers for camping, here are a few of them that can make your travel almost free of cost.
Consider Free Camping
There are many online sites that disclose camping sites that are available for free. This is likely to save a lot in the long run. If you get offers such as free traveling vouchers, camping can truly be a costless way to explore the world. Check out sites such as freecampsites.net.
Share Your Ride
Traveling to get around can incur a hefty travel outlay. One of the effective ways to reduce traveling cost is to hitchhike or share a ride. You can ask for your share in nearby hostels or check out some sites or forums to see if you can share rides, dividing the cost. However, do assess the safety for yourself.
Relocate Vehicles
There are organizations that intend to relocate their hire cars or campervans. They are usually ready to hire such a vehicle for just one dollar a day. Well, this is the best deal to make your travel to the campsite almost free.
How does it feel to be on your own wheels and on a camper van on a breezy road, which even gives you the bonus of money saving on accommodation too? It is truly awesome! Just bring along a camping cooler box and you will be having a cool ride. However, just note that you will be paying for the gas and will be getting the vehicle for a limited time on a short notice. So, these deals are only ideal for those who do not want to spend sightseeing time while on the way.
You can find such vehicles easily on online sites such as Imoova. This is where American, Australian, and New Zealand companies post their relocation deals.
Conclusion
These are some ways of traveling free through camping. They are the ones for which most travel fans live by.