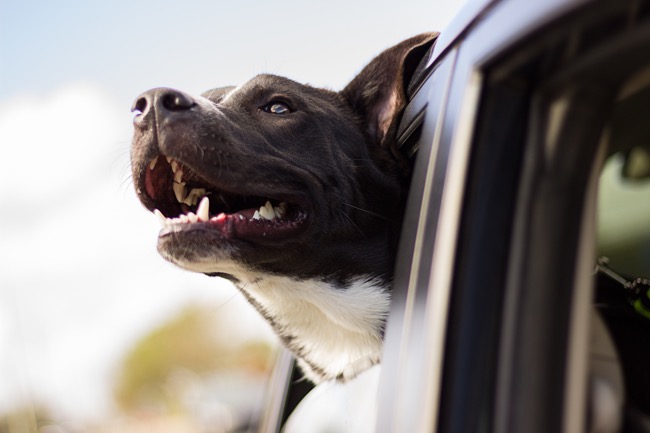 Being able to travel the world with your pets is an enjoyable experience, but takes careful planning. Each country has its own set of rules and regulations that can be complicated and confusing to follow. On top of that, airlines also have very specific requirements for travel with pets. It can be difficult to wrap your head around the various policies and regulations. Luckily, there are services available to help with the ins and outs of pet travel.
Benefits of Traveling with Pets
Traveling with pets certainly has a slew of benefits. First and foremost, traveling with a pet allows you and your companion to see the world together. Seeing a new city, monument, or attraction with your four-legged companion is an unforgettable, and irreplaceable experience. Pets are undoubtedly part of the family, so being able to travel with a pet ensures that your family unit stays intact throughout your travels. This means that your pet is still able to receive the same attention and care that your pet is accustomed to at home. Pets in special need of medication and attention will be able to receive that personal touch from their owners they have come to know and love.
By traveling with your pet you will eliminate the undue stress your pet feels at the kennel. Your pet does not have to go through the experience of being dropped off at an unfamiliar place with unfamiliar people, with a routine outside of his or her normal day to day life. Lastly, kennels and care while you are away can be expensive. Keeping your pet with you through your journeys can help save money while keeping your familiar companion close by.
How to Travel with Pets by Air: Rules
Flying with pets comes with its own set of challenges. It is important to find a flight that has continuous service from one airline carrier. That way you can be sure that the rules and regulations are consistent for each leg of the flight. Make flight arrangements early and notify the airline carrier that you will have a cat or dog on the flight. Many airlines restrict the number of animals allowed on each flight, and your cat or dog will require his or her own special ticket.
Learn the rules with the specific airline carrier. While some pets are allowed to be in the cabin with you, there may be size restrictions on your pet's carrier. Other pets may have to spend the flight in the cargo hold. Be sure to understand what is required to get your pet and the carrier through security and the TSA. Often your pet will need to have a secure collar and leash. This is applicable to cats and dogs alike.
Read also: How To Get Your Pet Ready For Airplane Travel
Travel with Pets Internationally: Country Entry and Departure Rules
A good practice is to always contact the embassy or consulate of the country you are intending to visit ahead of time to verify the rules and regulations. Every country has slightly different rules, so verify these prior to departure. Most commonly, countries like to see that your pet has been certified and healthy for travel. Typically, this must be completed by a certified veterinarian within 48 hours of departure. Various vaccinations may also be required for entry into a foreign country, with rabies being the most commonly required vaccine.
Further, many countries have restrictions on the age, size, and breed of the dog. Often young dogs are not allowed to travel to foreign countries. Pregnant or nursing dogs may also be denied travel. Other countries have a limit to the number of animals per person that can enter the country, and still, other countries require a passport for your pet. Remember too that you must meet the rules and regulations of your own country upon reentry. Depending on the countries you were visiting, your pet may be required to spend time in quarantine before being released into your care.
Helpful Services
If all the above descriptions of traveling with your furry friend sound overwhelming, complicated, and excessive, you are absolutely right. Luckily, there are many available services that can help make travel with pets an enjoyable and rewarding experience. Services can help walk you through every step of the way to ensure successful entry and departure from just about every country. This means help begins from the initial step of planning. Services can research the destination country to learn about the necessary vaccinations, rules, paperwork, and certifications required to have your pet enter the country legally. From there, help comes in the form of facilitating the proper paperwork and even scheduling veterinary appointments to make sure the right vaccines are administered.
Not only will pet travel services help with the legal aspect of traveling with your pet, but they can also help with logistics. A good pet traveling service will be able to help you and your pet, regardless of your departure city or arrival city. This means the service sets up a door to door logistics assisting with airline travel, kennel detainment, possible necessary quarantine, and final delivery to your loving arms.
It is important to remember that every country has a different waiting period and processing period for various animal entry into the country. Be sure to reach out to pet traveling services with plenty of advanced notice so that all the proper procedures and be put in place.