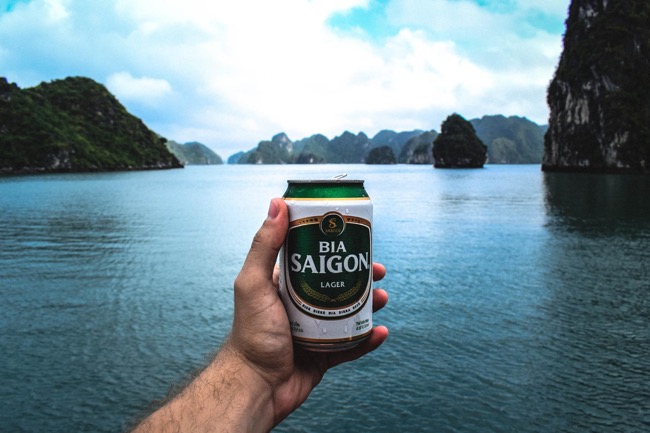 While you should neither drink and drive nor drink and fly, drinking while on your travels can be healthy for you. Particularly, hard liquor can prevent food poisoning, which happens frequently to travelers because of the street food they eat and the all-you-can-eat buffet they partake in.
So there's another excuse for you to order another glass of margarita.
Know how to take that to the next level? Read on for tips on how to get more out of your spirits while traveling.
Bring a Stein
For those beverages that need a proper grip and handle, there's nothing more appropriate than a stein. Steins are the big brothers of mugs. Usually, they can hold more than a pint.
If you're looking for something stylish, check out Groovy Groomsmen Gifts' beer stein, which can hold as much as twenty-two glorious ounces of that golden brew. It's colored ivory white with gold linings around its base and mouth, and you can even personalize it with a drawing of your face on the side. Anyone with the confidence to plaster their mug on a mug commands respect, which you'll definitely get.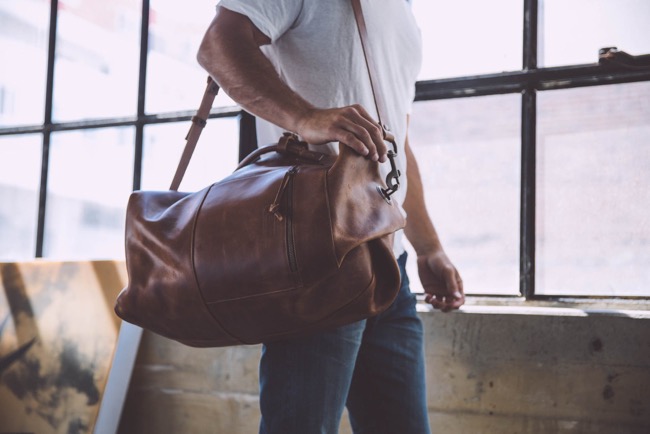 Pack like a Badass
Now, steins are big, so you may need a spacious bag to carry it along with the rest of your stuff. A backpack is too vanilla, too common.
What you wear can influence how you convey yourself, and your bag is part of your attire. If you've got a regular backpack, you'll look like a clueless, lost tourist.
Therefore, get a leather military duffle bag. It's a top-load bag, meaning its opening is at the top if oriented vertically (i.e., standing up). With some careful packing, you can stuff more things in it without worrying about making it too bulky.
It's functional, and because the style is typically used by members of the armed forces, you'll have that aura of man on a mission, of one who shouldn't be messed around with—perfect if you want to avoid any trouble.
Try the Local Beer
Part of the fun in traveling is in discovering new things, and that holds true for what you eat and drink too.
Cultures have their own brew, because each may have access to an ingredient or resource unique only to them or, perhaps, their brewing process incorporates a local secret that they closely guard. The point is, every country you go to can offer new tastes, new experiences for your tongue.
Since you're there, try out the local brew! Try all of them or, at least, the best sellers. There's no point in drinking the same swill that you've been used to; otherwise, you may as well go home.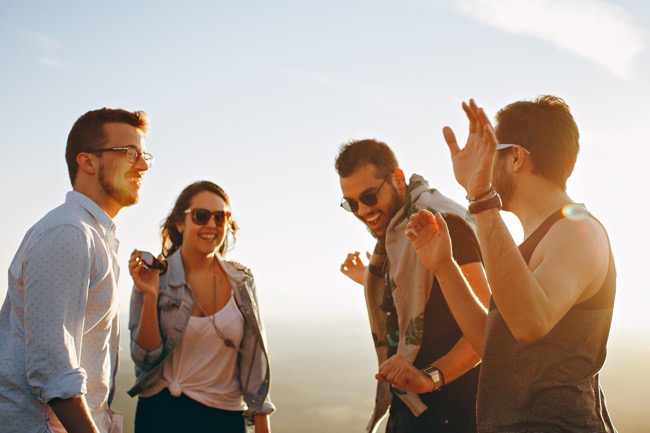 Befriend the Locals
You'll enjoy a bottle of beer better when you have someone to drink it with. While you can do that with a travel buddy, consider having a cold one with one or a few of the locals in your destination.
Sharing a beer is a great way to make new friends, and having a friend in a foreign city can make your travels so much easier. For one, your new friend may tip you on the best places to have fun or point you to sumptuous hole-in-the-wall diners so you can feast on the local dishes and specialties.
Granted, approaching a stranger can be risky, but thankfully, tech today allows you to "book" a local to guide you in their city. While some ask a small fee because they are doing you a service, others do it for free just because they want to.
One Last Thing
Don't drink too much! Remember to keep your wits sharp even when you start feeling all tingly. Even if you're partying in the safest city in the world, you may unknowingly break a rule or commit something taboo while drunk, which can then get you blacklisted.
Have fun, but also know and respect the local laws and policies. Do that, and you'll always be welcome for a drink or two in that city whenever you want to.