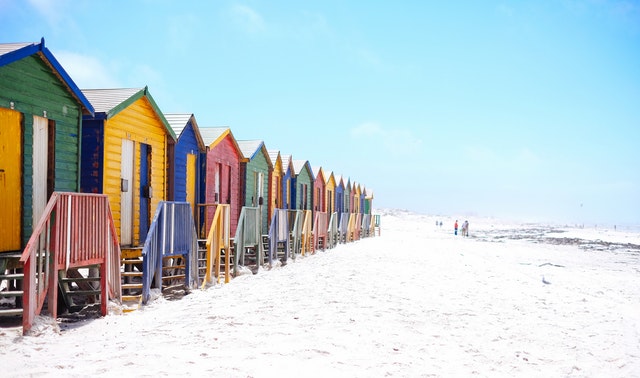 Vacation plays an important role in life to rejuvenate the stress of life. While going on a vacation people need so many things to be arranged in order, but it's not easy to arrange everything alone. For this purpose travelling agencies and concierge services are helpful. These services are available whether you need help for personal or corporate purpose. You can hire one according to your budget. Some services are so good that they handle all your travelling burden that too at reasonable rate. They manage to book your hotels, means of transport and most famous places where you must visit during your trip.
Travel plan must be proactive, sometimes people make plans in peak seasons and they have to pay almost double money for the same facility. To get full benefit from your trip you must have everything in order. Whether it's a family trip or a business trip mental relaxation is must. Vacation regenerate the energy in a person who feel exhausted by the stress of life. Some precautions must be taken before travelling to enjoy your travelling at its fullest.
Always leave home at least half hour before the arrival time of your flight or train. You don't know what kind of emergency you may face on roadside, so it's better to arrive at destination before time. Choose loose fitting comfortable clothes for travelling. Make a list of things you will need during travel, cross check everything after packing. Keep your identity card always with you, keep small lotion and hand wash in your carry purse. Skip caffeinated beverages, alcohol and high sugar food during travelling.
Vacation in life is always beneficial. Nobody can stay at the same place forever, change is must in order to regenerate life. Sometimes travelling alone is also beneficial, it gives you time to understand yourself. Travelling gives self-confidence to youngster, after 18 a teen must be independent to do his outside works. Travelling includes hiking, skydiving, rafting fun and many more adventures which gives a kind of enthusiastic feel.
Vacation is the best time to discover yourself. In today's busy life schedule nobody gets time to reveal his passion. Vacation gives you a chance to uncover your hidden talent, explore new things and do whatever you want to do. When you cherish some moments and add some photos in social media, your friends get attracted to visit the same place. Vacation is always beneficial investment as in return you get unforgettable moments. Make the ultimate trips when you are young so that you can reap benefits for lifelong.
When planning a vacation it is very essential that you keep all your worries behind so that you can enjoy your trip to the fullest. Debt is the main stress these days for most of the people but if you research well and learn about consolidation you can lower your stress and manage your debts in an easy manner. Credit card consolidation is effective and much popular these days. So, learn about it and manage your debts well so that you can plan your vacation with stress free mind. It is always a wise idea to check out for reviews today before making a final decision and going for any company or plan. Also check out for prosper loans review online and you will find that they are doing good and are helping many in making their life easy and tension free. So, check them out too and take a breath of relief.