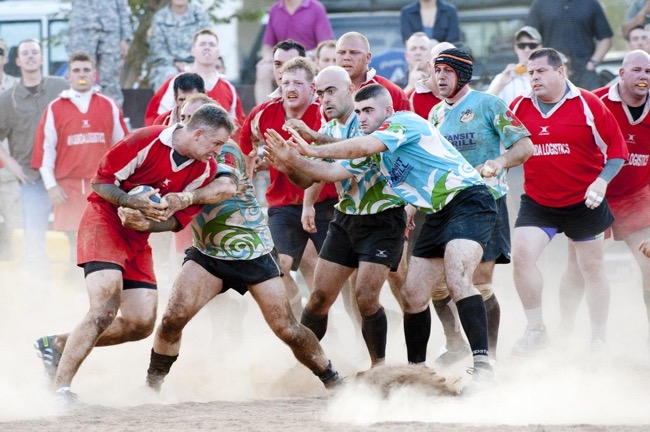 So, you've managed to get tickets to the 2019 Rugby World Cup and you're wondering how to make the most of your time in Japan. Although it's still over a year until the actual event takes place, now's a good time to start planning your trip. With 12 different venues and a match schedule that lasts from September to November, there will be plenty of chances to explore the country's unique culture and must-see attractions, in between supporting your team. Here's the perfect 10-day itinerary.
Day 1 & 2: Tokyo
Your journey begins in Japan's culturally rich capital, Tokyo. Tokyo Stadium will host the World Cup's opening ceremony on September 20th, along with several other important matches over the two months. Even if you're not attending the games, the city's buzzing atmosphere is bound to make for an unforgettable experience.
When deciding what to do in Tokyo, a couple of days should be more than enough time to cover the highlights. Start by exploring the shopping district of Shibuya before taking a stroll through Yoyogi Park, home to the sacred Meiji Jingu shrine. Wander the bustling back streets of Harajuku and visit the shrines in Asakusa old town, finishing off with an ascent up the dizzying Tokyo Sky Tree, for panoramic views of the city's skyline.
Day 3 & 4: Hakone and Fuji National Park
Escape the hustle and bustle of Tokyo and take the bullet train to Hakone, located in the beautiful Fuji-Hakone-Izu National Park. Mt. Fuji, an active volcano and Japan's highest peak, is popular for hiking and nature tours.
Although the climbing season ends just before the World Cup takes place, visibility of the mountain is at its best during these months. You can view the majestic mountain scenery during a leisurely boat cruise on Lake Ashinoko, or take a gondola across the sulphuric landscape on The Hakone Ropeway.
Hakone is known for its hot springs and has a variety of nearby museums, temples and botanical gardens to enjoy. Here, you'll have the opportunity to stay in a traditional ryokan hotel and experience a multi-course Kaiseki dinner.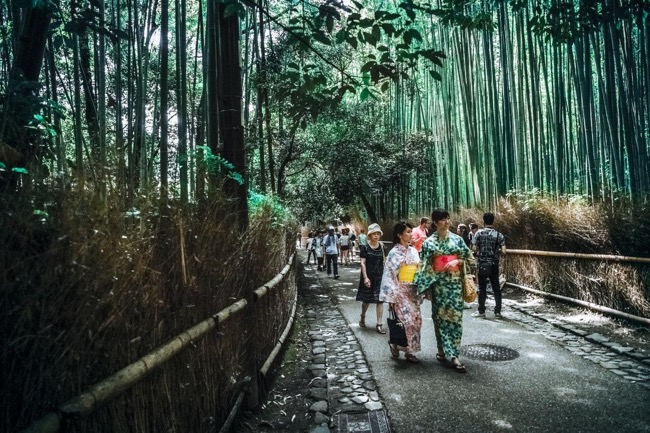 Day 5 & 6: Kyoto, Hiroshima and Miyajima Island
Hop back on the train for a three-hour journey to Japan's spiritual capital, Kyoto. The city offers a glimpse into Japan's historical past, with hundreds of atmospheric temples, classic curved-roof tea houses and serene Zen gardens. Popular attractions include the famous Kinkaku-ji and Higashi Hongan-ji temples and the geisha district of Gion, with its lantern-lit streets, sake bars and boutique shops. There are also a range of authentic delicacies to try out here – be sure to do some research into the cuisine of Asia before you travel.
If you fancy a change of scenery, take a day trip from Kyoto to the historical city of Hiroshima. Famously the site of the atomic bombing in World War II, many of the city's ruins can still be seen at the Peace Memorial Park, while the rebuilt Hiroshima Castle and Shukkeien Garden are a nod to its former heritage. The nearby UNESCO World Heritage Site of Miyajima Island is also well worth a visit to marvel at the red torii gate of the Itsukushima shrine – one of Japan's most iconic landmarks.
Day 7 & 8: Osaka and Nara
Heading back east, make a slight detour to Japan's second largest city, Osaka, which is known for its cutting-edge architecture, lively nightlife and markets. It's also just a short journey to the Kobe Misaki Stadium, where several much-anticipated matches will take place, including Ireland v Romania and England v USA. Take the time to visit some of Osaka's most interesting landmarks, including the 16th century castle and the ancient Sumiyoshi-taisha shrine.
If you've got time, the city of Nara is less than an hour's journey from Osaka and has some of Japan's oldest buildings, which date back to the 8th century. It's also home to Nara Park, which is famous for its freely roaming deer and UNESCO World Heritage Sites, including the Kasuga Taisha shrine and the nearby Kasugayama Primeval Forest.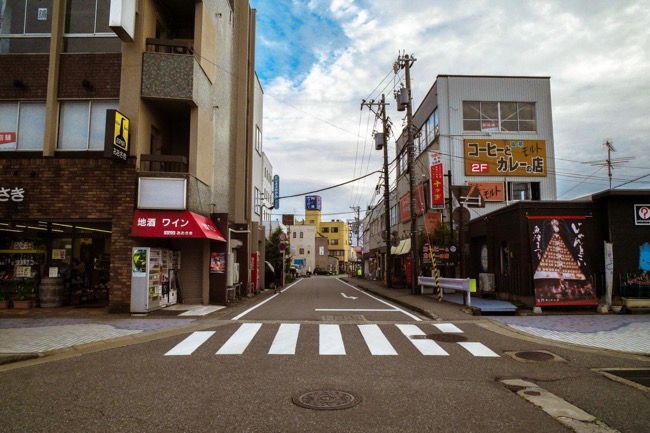 Day 9 & 10: Shizuoka and back to Tokyo
On the way back to Tokyo, stop off at Shizuoka to see the sights of the Pacific Coast. Nestled in the shadow of Mt. Fuji, the area is sometimes referred to as Japan's riviera, thanks to its coastal scenery, including a pretty beach and port. Shizuoka Stadium will also host several major matches, including Ireland v Japan, so you can be sure there'll be lots going on.
Your trip will come full-circle and end in Japan's capital. If you're a lucky ticket-holder for Asia's first Rugby World Cup, this itinerary will provide you with a range of unique and exciting experiences you'll never forget.