One country that you may not have considered for a holiday with a difference is Jordan. Its ancient cities and astonishing sites will make you wonder why you never came sooner. There are a variety of different Jordan tours on offers, ranging from a few days to the complete highlight package. Most will cover Petra (of course), and here are some of the highlights to consider.
1. Petra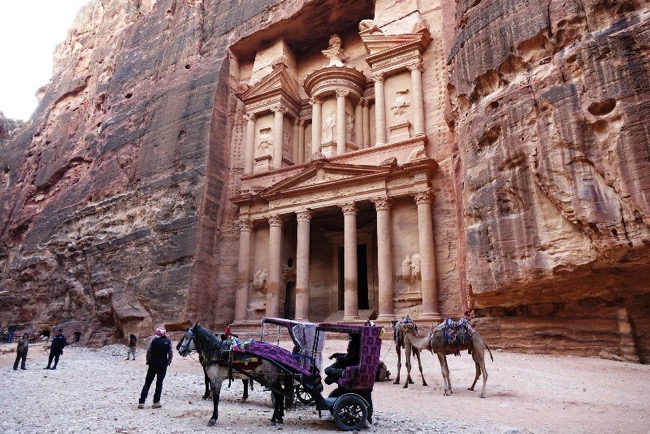 You cannot claim to have been in Jordan without visiting the ancient city of Petra. It is one of the country's national treasures and the most popular tourist attraction. It still provides evidence of refined culture, architecture and complex water channels. As Jordan's UNESCO World Heritage Site, Petra will fascinate you with its various attraction sites. The Treasury, its most famous monument is so magnificent that its motif has been used in various ancient-themed movies, such as "Indiana Jones and the Last Crusade." It has a Roman-style theatre, obelisks, temples, sacrificial altars and colonnaded streets, as well as the outstanding Ad-Deir Monastery.
2. The Dead Sea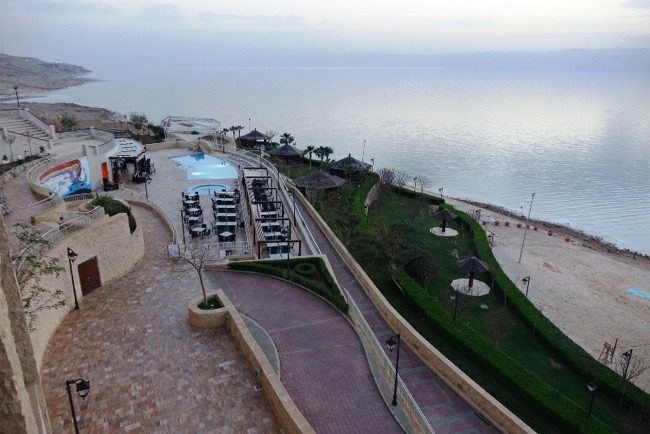 Once you are there, you will realize that the Dead Sea is a place that will keep your heart pulsating. The beautiful landscape, created by a build-up of dense mixture of salts and minerals, will leave you speechless. It has retained its spiritual importance as a relic from the ancient times. Many wellness enthusiasts love it for its mineral salts that are believed to cure various ailments.
3. Wadi Rum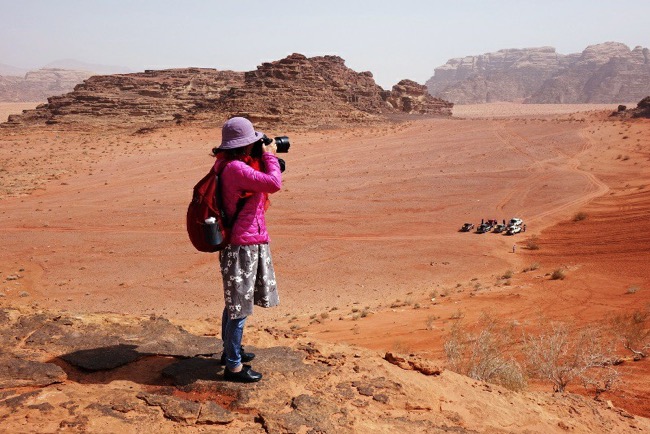 This timeless place has an awesome climate and a maze of monolithic landscapes that provide a natural scene for those who love the rough outdoors. Hikers and mountaineers can enjoy climbing the boundless canyons and challenging heights. You will love exploring the caves with 4000-year-old rock drawings as well.
4. Amman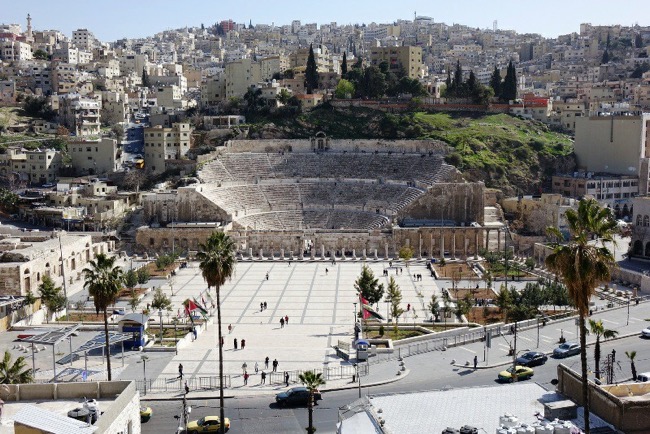 The capital of Jordan offers a unique blend of ancient and the contemporary life. Located between the fertile Jordan Valley and the scorching desert, the city has ultra-modern, hotels, restaurants, boutiques and art galleries surrounded by much older relics.
5. Madaba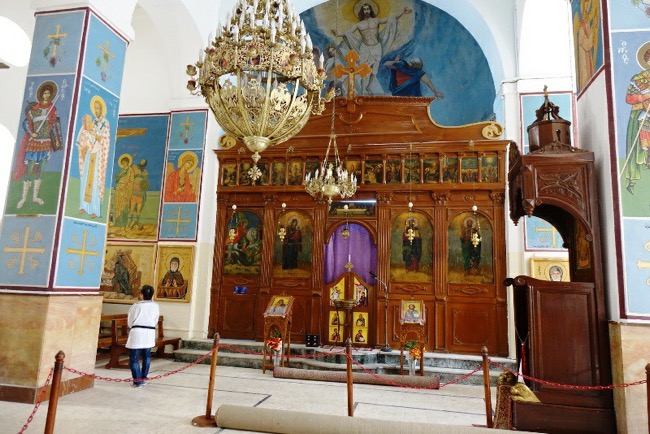 It is also known as the "City of Mosaics" because of its awesome Umayyad and Byzantine mosaics. It is home to the highly regarded ancient Mosaic Map of the Holy Land showing intricate, aesthetic details of its incredible landscape. You can find hundreds of other 5th to 7th century mosaics depicting nature as well as mythological scenes and daily activities.
6. Mount Nebo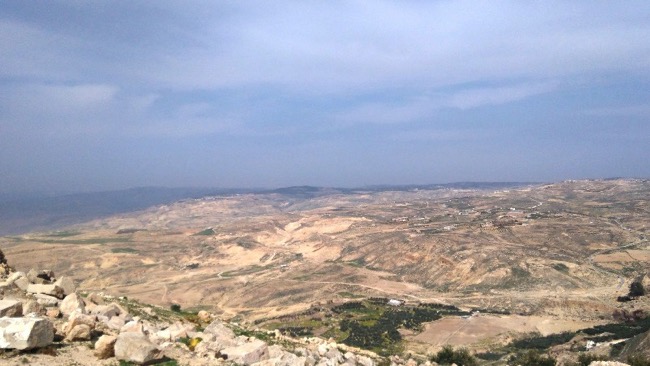 In Biblical literature, this is the famous location from where the ancient prophet, Moses, viewed the Holy Land from afar, but was told by God that he would never enter. You can relive that heartbreaking moment right here several millennia later. The place now houses an amazing collection of Byzantine mosaics. You can also find other artifacts, such as the Serpentine Cross, which symbolizes the bronze serpent that Moses lifted in the desert. Mount Nebo is one of the three Jordanian holy sites designated as Millennium 2000 pilgrimage spots.
7. Kerak Castle/ Crusader Castle
This an underground castle with a maze of convoluted passageways and stone-vaulted halls still in amazing condition centuries later. It is evidence of the architectural genius of the Crusaders who built it for military purposes. Before you go in, you could prop yourself on the protective wall and take in the awesome view of the Dead Sea and the Mount of Olives. You cannot leave without visiting the Castle Plaza, located a few meters away from the ancient ruins. It contains remains of administrative buildings from the 19th century Ottoman Empire. Now, it is a tourist centre, complete with various facilities that you would need on your tour, such as a crafts center and top-class restaurants.
8. Ajloun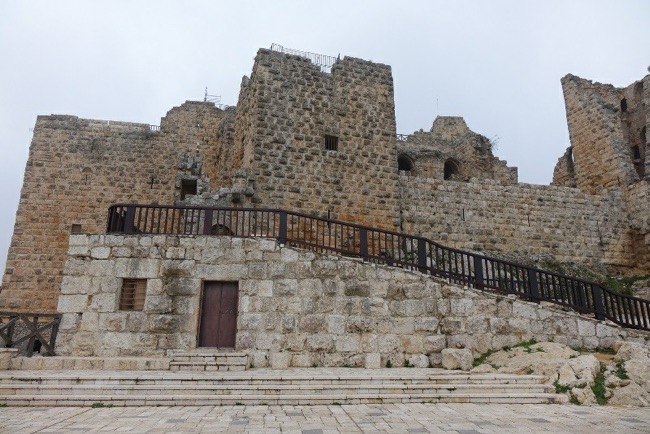 If you want to witness the masterpiece of medieval Arab architecture in conjunction with nature, then you must visit Ajloun. It contains Ajloun-Dibbine's sprawling pine forests and the city's towering Ayyubid castle that was instrumental in safeguarding it centuries ago. You must visit the Ajloun Nature Reserve, and view its diverse wildlife and natural beauty.
9. Aqaba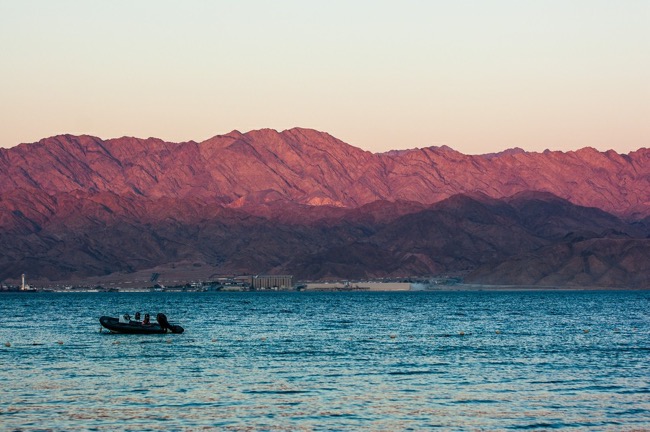 Aqaba promises fun to every visitor, due to its fascinating history, stunning sites, excellent hotels and adrenaline-filled activities. You can enjoy superb tourist facilities, shopping experience and a friendly local population. If nothing else, the Red Sea will provide you with the most profound experience, as you can engage in water sport activities, such as snorkeling and diving. You will love the temperate climate that provides the perfect environment for exotic plant and marine life, including coral, sea turtles and dolphins.
These are the most popular sights on Jordan tours, now it is just a matter of deciding which places to go.