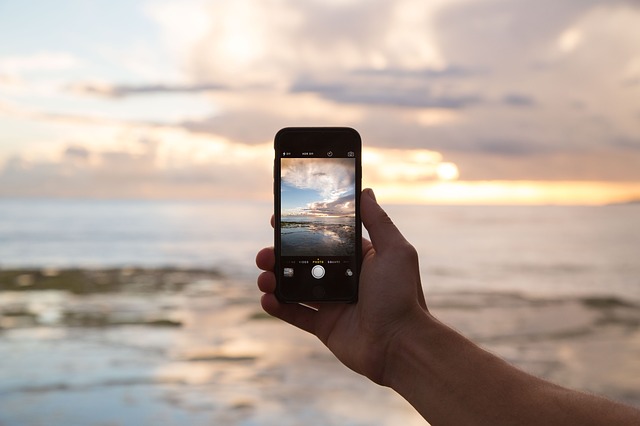 Your smartphone makes travel infinitely easier. In seconds, you can translate foreign languages, look up timetables, and find your way with Google Maps. Unfortunately, smartphones are easy targets for thieves and hackers, who can just as quickly grab your device and personal information. Follow this list of common threats to your electronic devices and ways you can fight back to keep them safe.
Lock Up Your Items to Prevent Theft
Travellers to even the safest countries still have to worry about protecting their phones. There are more than 750,000 phones stolen annually in England and Wales. Prevention of this is easy: carry your phone in your front pocket instead of your back pocket, where pickpockets traditionally go to grab. When you're in a hostel, keep your phone locked away — even when you're just running to the bathroom — to prevent an easy grab by one of your roommates. Not all insurance plans cover stolen phones, so you might end up paying out of pocket if yours gets nicked. This should be reason enough to keep an eye on it while you travel.
Switch to a Better Password
In case your phone does get stolen, make it hard for thieves to easily access your information. If your password is "1234" or "password," then they'll be able to crack it immediately. In the U.S., one in five smartphone users will make payments on their devices in 2016, and many of these apps are easily accessible and aren't password protected. Whoever steals your device could start by ordering a latte from Starbucks with your phone and then head for your Amazon app. In the worst case scenario, they could access your credit card information through your smartphone and go on a spree — causing far more problems than a stolen phone.
Look for Secure Wi-Fi Connections
It's common for most travellers to duck into a cafe to check tour times or directions to a monument, but you should avoid unlocked Wi-Fi connections at all costs. If you do log on to an unprotected Wi-Fi at a restaurant or coffee shop, avoid opening apps containing personal information that could allow hackers to steal your data. That is not the time for checking your bank account or paying your credit card bill! Make sure your hotel or hostel has a secure Wi-Fi connection so you can access your personal information there.
Data usage can become incredibly expensive while you travel. So talk to your carrier about an international plan before you go so you can use cellular data without going broke.
Back up Your Data Before You Leave
In the worst case of smartphone theft, you might be forced to remotely wipe your phone to protect your personal data from the hands of thieves. While many apps have data stored in the cloud, it's possible that you'll lose all of your photos and contacts during the wipe. If your smartphone is your main camera while you're travelling, all your photos could be gone in an instant. Before you leave, back up your phone so you have a copy of anything you might lose. As you travel, consider uploading photos throughout your trip so all isn't lost if your phone is wiped.
Invest in a Case if Your Phone Can't Handle Rough Treatment
Thieves aren't the only reason travellers lose their smartphones on the road. Devices get dropped off cliffs, caught in sandstorms, and splashed by waterfalls. If you're an adventurous traveller, invest in a case that allows for damage and water to hit your phone. Some smartphones, such as the Samsung Galaxy S7, are water and dust resistant, so you could drop your phone in a puddle without it short circuiting.
Today's cases aren't as bulky as they were five years ago, and you should be able to find an affordable case for your trip without sacrificing appearance.
The easiest way to protect your phone while travelling is to pay attention to your surroundings. This will prevent you from accidentally dropping it or losing it at the hands of a pickpocket. As long as you're careful to follow these tips and work to keep an eye on your devices, you should be able to travel freely with them.