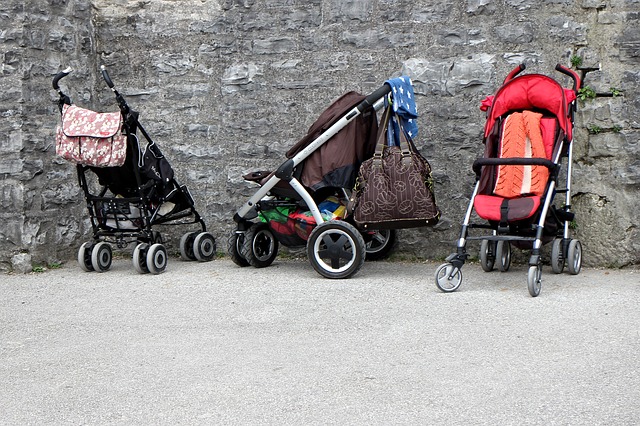 You've been excited for so long about your upcoming trip. Weeks, or maybe even months, have been spent dreaming about when you'd get to go and what you'd be doing once you got there when suddenly, it hits you: You have to pack! Packing for a trip is likely not on your top ten list of things you love to do, but if you are to get to the fun, it must be done!
As parents traveling with babies, this whole packing element presents a further challenge. What do you bring? What can you leave at home? What are those token items that will help you and your baby not just endure but also enjoy the trip you've been awaiting for so long, and don't even mention the travel! What if they're fussy during that long car ride? What if your baby cries the entire flight? Getting the travel bag right for your trip is equally as important for your vacation!
It's true, packing for a baby can take on a mind of its own, and before you know it, you've literally emptied out the entire contents of their room into every possible bag and suitcase you own.
It doesn't have to be this way.
Take a moment, breathe, and let's get focused on those actual indispensables that really do need VIP status in your suitcase:
Diapers and wipes
Diapers and wipes, should be on the very top of your list. Without these, you really can't afford to travel far, so be sure to pack plenty of them.
Diaper mat
These mats make those diaper changes at the rest stop, or any other place parents find themselves challenged with, a little more bearable.
Diaper Cream
While you might not find yourself reaching for diaper cream very often at home, vacations and their foreign environments tend to bring surprises to a baby's delicate skin. This is an easy item to pack and one you won't regret having if you end up needing it!
Hand Sanitizer
As you know, diaper changing doesn't always happen in the most convenient places. Hand sanitizer is great for those times when there is no washroom in sight!
Snacks
Be sure to pack a few of your baby's favorite snacks. If you are looking for a way to keep them busy and content while en route to your destination, how about freezing a few of those individual tubes of squeezable yogurt? These frozen treats are also ideal if your baby is teething.
Music
If you are driving to your destination, and your little one is into music, make sure to have some of their favorite tunes on stand-by.
Car seat
If you are driving to your destination, you will already have your car seat in tow. If you plan to fly, and are renting a car, you will need your car seat once the plane lands. Don't worry about toting your seat on-board, this can be checked with your luggage.
Stroller
An especially useful mode of transportation for your baby is the umbrella stroller. These compact strollers fold easily for storage and can be checked at the gate, if you are flying.
Baby carrier
This fantastic hands-free option gives you the freedom to carry your bags with greater ease. An excellent choice for air travel.
Baby bouncer
When you are looking to relax and still want baby close by, bouncers are an excellent choice. These can be quite cumbersome when packing for a family trip, but a great option is to buy a baby bouncer that can fold up, like the Uplift by Skip Hop. This preassembled bouncer has a multi-level feature that allows you to easily adjust the bouncer's height from the floor to couch-level. The Uplift also plays music and has a tuck-away toy bar to keep your little one entertained.
Clothes for baby
In the event of diaper accidents or food spills, plan for multiple outfits each day. An excellent idea for the travel bag is to pack at least two complete outfits in individual, gallon-sized storage bags. Packing your baby's clothes this way will save you the hassle later of fishing around blindly for those tiny socks!
Clothes for mom
For spit-ups or leaking breast milk, consider an extra change of clothes for yourself as well.
Nursing Cover
Breast feeding in public places can be difficult. If you want additional coverage, pack a nursing cover or baby blanket.
Bath supplies
Giving baby baths while on your trip is not going to be as comfortable as when you're home. Bring your bath time staples, in order to make the transition as smooth as possible: along with your baby's shampoo and comb, make sure to pack plenty of wash cloths and towels.
Toothbrush
For your baby's teeth, a training toothbrush or a gum brush is likely all that is needed.
Baby medicine
It is important to bring any prescription medicine your baby may currently be taking. Also, in the event of an unexpected fever during your trip, pack that over-the-counter medicine as well!
Medical information
Don't forget those doctors' numbers, insurance cards, and any other medical information you may need to bring. It is a good idea to have this contact information on-hand, should you need to speak with your baby's pediatrician or rush to an urgent care facility.
Play yard and sheets
Play yards present a great portable option when thinking about where to put your baby to sleep during the trip. Along with your play yard, pack at least two sets of fitted sheets.
Sleep sacks
If sleep sacks are in your arsenal for helping your baby sleep, be sure to bring at least two. Your baby will still have one to wear even if the other becomes dirty.
White noise
If your baby relies heavily upon white noise to catch their shuteye, don't forget to pack their fan or sound machine. There will likely be extra and unfamiliar background noises on this trip. Bringing along a little white noise will help block these foreign noises right out.
Night light
If you use night lights at home, bring them with you! Try to mimic your sleep environment as much as possible, in order to get a good night's rest.
Sunscreen
Sun protection is vital, but remember, sunscreen is only recommended for babies six months of age or older. Babies younger than six months should use other forms of sun protection.
Beach accessories
For those going to the beach, don't forget the beach toys, swim diapers and bathing suit. Equally important are the sun hat and portable shade, like an umbrella or baby tent. A shaded area will help protect your baby from the sun while they play.
Your baby does require quite a few things for the journey ahead, but with a little bit of preparation, you can get your vacation off to a peaceful and pleasant start! To make your packing experience as smooth as possible, try to start packing about one week in advance.