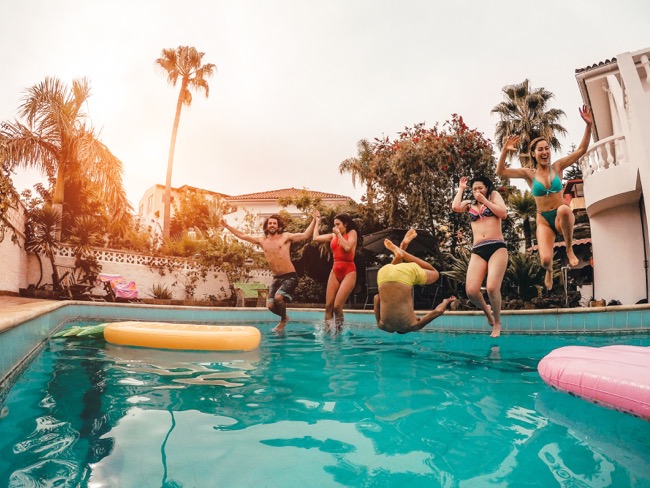 Summer in Spain is one of our favourite times of the year: with the radiant heat, the local charm, delicious local foods and golden beaches, there's no shortage of great things to do here.
If you want to make the most of what the country can offer, as well as getting your own space and privacy, we recommend you experience it with your very own villa rental.
Sun, Sea and Sand
With its triple threat of sun, sea and sand, it's no wonder Spain keeps welcoming so many holiday goers from all over the world. Whether you're hitting the sweeping beaches of Costa Brava, enjoying the party music in Bora Bora, or sun lounging from your private villa, Spain is the ideal place to soak up the sun.
Culture
In between the busy cities and sun-soaked beaches, Spain is full of cobble-stoned market towns where history echoes through winding alleyways, and quirky festival that keep old traditions alive. All these make an easy day trip from your villa or resort so that younger kids won't get restless on the journey to and from your base.
The food
Spain has all sorts of delicious local food and drinks. When you think of Spain, it's hard to not think of tapas, olives and sangria. The Spanish take pride in quality ingredients, that's why in every city or town you'll find a local market where fresh fruit, veg, and meat are sold to the public.
Eating good food is a way of life here… it's not to say you can't enjoy a self-catering villa that offers the facilities to cook your meals.
To conclude, Spain has plenty to offer holiday-goers this summer. Remember to treat yourself to a villa to get the most out of the experience.
If Spain is not on top of your list this summer, we hope this will change your mind.
Happy Travels!