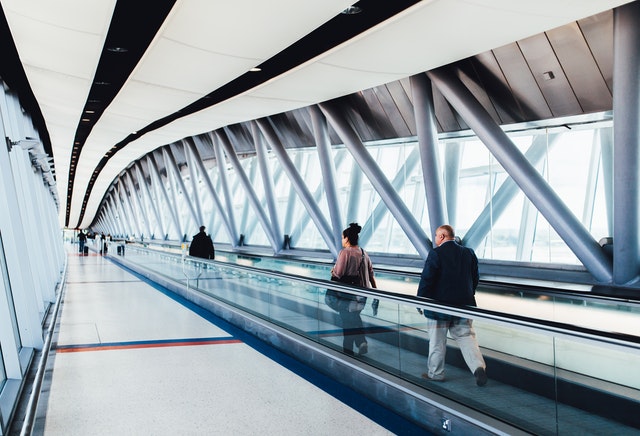 If you are like the vast majority of people, you seek out price breaks and deals when it comes to travel. Discounts for airline tickets and hotels are two objectives when you contemplate a trip. Oftentimes this is the case when you are planning leisure as well as business trips.
A key strategy to employ when it comes to saving money on travel is the proper use of credit card rewards programs. In this day and age, credit cards travel rewards programs are ubiquitous. These programs literally are to be found everywhere. However, there are two important factors you need to keep in mind when it comes to credit card travel rewards programs.
First, not all credit card travel rewards programs are created equally. Second, you need to employ your own strategies to optimize the benefits you can garner from participating in a credit card travel rewards program.
Read the Fine Print
There is a beloved song that maintains that nothing could be finer that a certain time of year in Carolina. On the other hand, few people suggest that nothing can be finer that reading the fine print associated with anything, including credit card travel rewards programs.
With that understood and appreciated, you absolutely must take the time to closely read the fine print associated with a credit card travel rewards program before you jump on board and think you'll soon be rolling in points. In many ways, it is an understatement to say that not all credit card travel rewards programs are created equally.
When it comes to examining the terms and conditions of travel rewards programs, you particularly need to focus on limitations and expiration terms. A great many travel rewards programs maintain what can best be described as hefty restrictions. In addition, even some of the most generous credit card travel rewards programs impose expiration dates that are quite limited.
At the other end of the spectrum, there are credit card travel reward programs that are generous in regard to both few restrictions and broad or nonexistent expiration dates. As consumers become more discriminating with the credit card benefit programs they select, including those associated with travel, credit card companies with these types of limitations are taking a second look at their practices.
You May Need More than One
A key to making the most out of credit card rewards programs for travel is recognizing that one may not be enough. A fact about rewards cards that focus on travel-related benefits is that many have a fairly sharp focus. By this it is meant that many travel-related credit card bonus programs focus on one aspect of hitting the road. For example, some cards focus on airline miles while others provide their patrons with hotel points.
By making certain you pack both types of rewards cards in your wallet, you enhance the benefits you can obtain from credit card travel benefit programs. You really can make sharp inroads into cutting the costs of travel.
On a somewhat related note, if you are married or in a partnered relationship of some sort, seriously consider taking steps by which both of you carry credit cards with travel awards programs. Time and again, only one person in a pair maintains a travel rewards card. In reality, you and your spouse or partner can optimize travel-related benefits when you each carry appropriate credit cards.
There is one caveat to carrying multiple cards. You should only take this course if it makes financial sense as well. In other words, you do not want to inappropriately ding your credit history or score by maintaining too much in the way of credit devices.
Keep Up with the News
As mentioned previously in regard to program limitation issues, credit card travel rewards programs are constantly changing and evolving. Keeping up with the news of changes and improvements in these programs is impossible without at least some assistance and guidance.
There are resources, including Reward Expert, which can be accessed online. These resources provide an array of tools and information. Included on the list of their offerings is truly up-to-date news about credit card travel rewards programs. By connecting with these resources, you are able to access the latest information in regard to credit card travel rewards programs.
Be Alert to Specials on Top of Specials
Due to the increasing competition among credit card companies offering all types of rewards programs, in addition to being mindful of develops that are generally newsworthy, you also need to keep alert for "specials" and "perks" offered by a credit card travel program. In regard to these bonuses bestowed by a card you carry, you need not be scouting newsfeeds. However, you must be signed up to receive alerts from the card program.
When signing up for a credit card travel program, you will have the option to receive alerts. Yes, alerts can sometimes feel pesky. However, by failing to enroll in an alert scheme, you likely will miss bonus possibilities and other promotional benefits. You'll typically have the option to receive text or email benefits, or both.