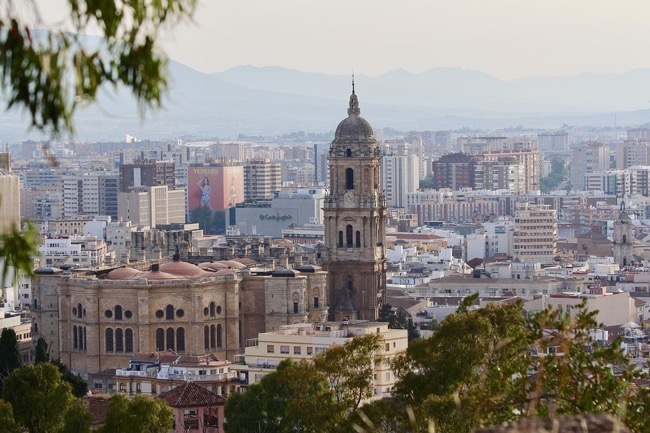 The tourist industry is quickly expanding, with a big catalogue of destinations and alternatives that can often feel overwhelming when planning for our next holidays. If you are starting to plan your next holiday but have no idea of which destination would be more suitable for you, then we have the perfect alternative: Malaga. Beautiful beaches, nature, monuments and luxury, Malaga has everything needed to satisfy everyone's holiday needs.
A city easy to access
When we plan for a big holiday, one of the biggest turn-offs we can encounter is finding that the city we want to visit is not easily reachable, meaning we would have to go through the trouble of commuting during our trip. However, Malaga has its own international airport, allowing visitors to land directly next to the city. You can get to the city by using the public transportations systems in place (like taxis or the bus line) or by renting a car in one of the many companies operating in Malaga's airport, such as DELPASO (which offers its customers free transfers from the terminal to their offices and a free of charge trip to the airport once you return your car). We personally recommend that you go with the rent-a-car option, since not only it will allow you to move more freely around the city, but also to discover the many charming coastal towns nearby.
All of this makes Malaga an easy-to-reach destination, saving you from the unnecessary troubles and hassle other holiday destinations may have.
Holiday alternatives for everyone
Located on the southern coast of Spain, Malaga has become a popular tourist destination over the last decades thanks to its amazing weather conditions and breathtaking beaches. Malaga has a wide catalogue of activities available for its visitors in both the city and its surrounding areas. Checking Malaga car hire would be a smart alternative to move between the different activities and points of interest and make sure you do not miss out on anything.
Beach
Speaking about Malaga without mentioning its amazing beaches would be blasphemous. Malaga is located in Costa del Sol (Coast of the sun), a region which is famous for the huge amount of sunny days it gets through the year. Malaga has some amazing beaches with all the commodities and services you could wish for, such as Caleta Beach, the most popular beach in the city. And if you are looking for less mainstream alternatives, you can grab your car and visit the nearby towns like Marbella or Nerja.
Monuments
Malaga has a wide catalogue of monuments that will satisfy every history lover. Visiting places like Malaga's citadel (which dates back to the XI century), the Roman theatre (which dates back from the I century and still holds theatre representations to this day) or Malaga's Cathedral will help you get a better perspective and understanding of the city's history while enjoying the beauty of these monuments.
Nature
Malaga has its own botanical garden (which is home to over 2000 different plant species) and it is nearby some breathtaking natural landscapes such as the ones you can find in the Natural Park of Malaga's Mountains. And if you love outdoor activities, places like the King's Road offer trekking routes surrounded by nature.
Many of Malaga's beaches offer its visitors the opportunity to practice water sports like snorkeling or join on tour boats to discover the local ecosystems. But if you are looking for an even more original alternative, then we recommend you check out Nerja's coves. They are located only 50 mins away from Malaga, and their stunning beauty can be enjoyed by everyone in the family.
Overall, Malaga has everything you could wish for on a holiday trip. It does not matter if you are looking for monuments, nature or simply to relax by the beach, this Spanish city has you covered.