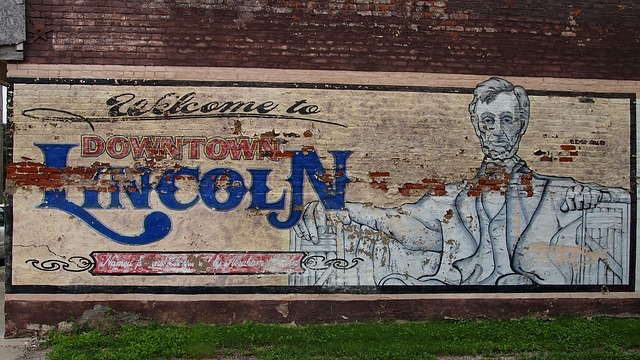 "Ope! Excuse me, I'm just going to slip past ya here! Do you have any ranch I can steal from ya?"
America is full of many different areas and subcultures — each with its own special flavor. One area that gets a less than respectable reputation at times is the Midwest. Why is that? It is a land full of cheese heads and pork tenderloins, after all! But not only do we have the best fried food out there, we have some of the friendliest folks in the country. If you have never considered visiting the Midwest, you are missing out on some unique sights we have to offer. The diversity throughout the country and this area specifically is what makes America the wonderful place that it is.
The Basic History
To put a definition to the area, the Midwest consists of 12 states — Ohio, Michigan, Indiana, Illinois, Minnesota, Wisconsin, Iowa, Missouri, Nebraska, Kansas, North Dakota, and South Dakota. Did you know that the Midwest actually did play a part in the American Revolution? While most of the notable fighting took place in the 13 original colonies, there were individuals working to take control of Illinois and Detroit from the French. George Rogers Clark secured many Midwest territories, and after the signing of the Treaty of Paris, his contribution almost doubled the size of the new United States of America.
Midwestern Sensibility
No one can ever accuse someone from the Midwest of being unfriendly. We are known as the crossroads of America, or the flyover states. Family values are important here, and we are always trying to be friendly to our neighbors. Communities come together to support one another. When someone falls down, your neighbor is there to pick you up. Heck, Midwest teens and young adults might even invite you to sneak into the cornfields and chill and smoke their vape juice! Growing up in the Midwest really teaches you how it takes a village to raise a child. There is a real sense of comradery and actually meaning what you say. Obviously there are genuine and helpful people in any part of the country, but it is definitely the culture of the Midwest. When we commit to something we mean it, and even though we often say "sorry," it usually is with a lot conviction.
Travel Destinations
While the middle of the country may not have great sights like Times Square, the Golden Gate Bridge, or Disney World, there are still fabulous destinations right here in the Midwest. Chicago, IL is one of the largest cities in America and hosts some fabulous attractions to visit (the Bean, Navy Pier, the Lincoln Park Zoo, and Willis Tower to name a few). We have some fabulous state parks and some of the best amusement parks in the world, not to mention the Mall of America. Also, be sure to visit one of our nation's landmarks at Mt. Rushmore, one of the most beautiful destinations we have to offer. And while we primarily are considered to have mostly flat terrain, those are some beautiful plains where the sky stretches for miles and miles.
We are home to some amazing American traditions. Take in a game of baseball at Wrigley Field or see what those crazy Packers fans cheer about at Lambeau Field every Sunday in the fall. And who could forget visiting the historical sights of Abraham Lincoln's childhood home. It only seems fitting that the heart of the country, also houses some locations that are near and dear to all our hearts.
You also can't miss out on the fabulous food the Midwest has to offer. Check out a State Fair, where we fry everything from corn dogs to Oreos. We are famous for our tenderloins, pulled pork sandwiches, and sugar cream pie. Nothing makes you feel more at home than some of the comfort food we have around here.
Community
Unfortunately, it has become incredibly difficult to find people today that are 100% trustworthy. Obviously there are things to look out for wherever you look. You always have to be aware of workplace cybersecurity guidelines and basic safety for your home, but wouldn't it be nice to live in a place where the community around you aren't a group of people to be afraid of? People from states like Iowa, Ohio, and Indiana are some of the friendliest people in the country. We grow up holding doors open for strangers and helping little old ladies cross the street. Most Midwesterners pride themselves in their abilities to talk with anyone and always make a newcomer feel welcome. And of course, there are people like this all over the country, but it almost feels like a specific and expected culture of the Midwest.
Starting a Life Here
If you're thinking about making the Midwest home, be sure to check out luxury real estate agency in the Cleveland, OH area and some of the fabulous mansions in Indianapolis, IN. Just because you are moving away from a large city, you do not have to compromise on luxurious living. In some places the cost of living is actually significantly lower than other areas of the country. Without paying those crazy prices for tiny apartment in a big city, you can get so much more for your money and have a plethora of space to roam. You simply can't get away from the wonderful things that make the Midwest feel like home to all.
Now that you are convinced that the Midwest is a fabulous place to live, you are ready to start building a life here. Find local businesses you can support, or start one of your own! Looking for a great family law firm in Kalamazoo, MI or a organic farm in St Paul, MI? It's easy to find anything you are looking for in our wonderful communities. We are waiting to welcome you here with open arms!