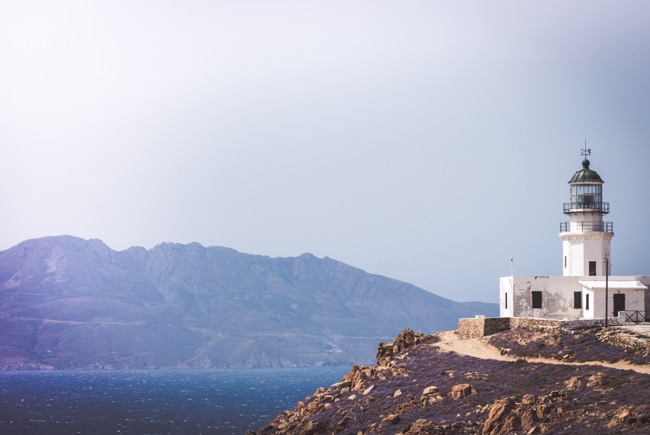 Many people believe that Europe is the most amazing place on Earth for a vacation. There are an abundance of beautiful places to visit all around the continent that feature a wide variety of climates, topography, features and activities. 
Of all of the areas in Europe thought of as best to visit, one can argue that southern Europe offers the most amazing times to those who visit. In particular, the Mediterranean Sea coast provides visitors a large selection of amazing vacation destinations.
Although you can certainly visit amazing places up and down the Mediterranean, the Greek Isles stand out as top destinations for anyone seeking a once in a lifetime vacation. Here are the top two Greek Isles and why you should visit both.
The Loveliest Island is Mykonos
Mykonos does not have the cache or popularity of its larger brother Santorini, but it surpasses that island in many ways. It has the more beautiful beaches and the landscape is more beautiful as well.
Less Crowds
Santorini can get quite crowded depending on the time of year you visit. This will cause you to have to wait at restaurants and other places you want to frequent on the island. If you want a more relaxed and private time Mykonos is the better choice. 
There are Secluded Resorts and Hotels on Mykonos
You can have your choice of a number of fully stocked and pampering top quality resorts that sit right on the sand of Mykonos' best beaches. One of the best on the island is the Adorno Suites beach hotel in Mykonos. And because the island is not overcrowded, you can have the place mostly to yourself. 
A Full Range of Watersports and Fishing
Watersports are a popular attraction on Mykonos. The island has an abundance of places to swim, snorkel, scuba and Jet Ski. You can choose to rent a boat of any size or do your playing from the beach. Fishing is also a big past time on the island. You can decide which type of fish you want to catch in the abundant Mediterranean and charter any number of boats to take you where to catch them. 
There is also great food at many restaurants that feature the best European chefs and a great nightlife that goes til morning. 
The Most Visited Greek Isle is Santorini
Santorini is actually three islands that are very close together. It is often called the Gem of the Aegean Sea and is easily recognizable by its crescent shape. Thíra, Thirassiá, Asproníssi, Palea and Nea Kaméni are each unique and beautiful and provide great reasons for visitors to make the journey to Santorini. .
 
The island has developed a reputation as a romantic hideaway and attracts lovers from all over Europe and the world. The locals also come here because they know that Santorini can spark romance day or night. Many weddings also take ace in Santorini. Those who want to say their vows can have their pick of idyllic locations on the cliffs, hills flatlands or beach. Wherever is chosen, it is gorgeous with lots of picture taking opportunities. 
 
Part of Santorini's allure is that the volcano that created the islands is still active. In fact, you can visit the large crater near the top of the island which is the mouth of the volcano. 
 
Santorini has a number of small towns strewn throughout the island that have lots of charm. They are all easy to get to by boat, bike or in some cases trekking. There are also many archeological sites that tell the history of Santorini. Finally like in Santorini, the food on the island is excellent and includes international and local fare. 
 
Whether you choose lovely Mykonos or popular Santorini, you will not be disappointed.