Haifa, the third-largest city in Israel, is based on the slopes of Mount Carmel with the Mediterranean Sea and Bahai Gardens view. It is famous for its mixed population of Arabs and Jews who have influenced the culture of the area.
Aside from Bahai Gardens and museums, Haifa is also famous for its German Colony. Many tourists flock to the city to explore this tourist site and enjoy its restaurants, cafes, and nightlife.
Haifa is one of the best options for a trip in Israel, and in this post you can learn more about the German Colony and things to do and places to visit while on the trip.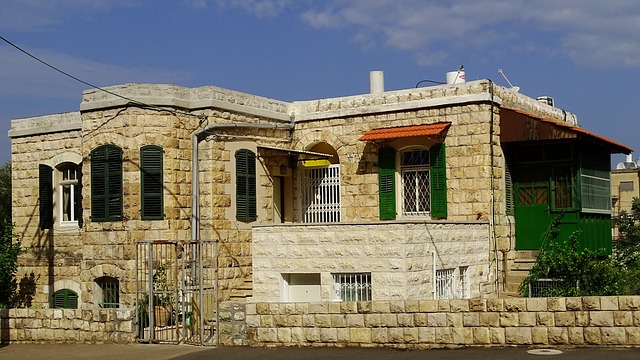 The German Colony in Haifa
This is one of the most popular tourist attractions in Haifa. The colony is based beneath the Bahai Gardens and has been restored throughout the years. Nowadays, you can find many restaurants, trendy cafes, and boutiques in the area.
The German Colony of Haifa was established by German Templars in 1868 as one of the first of several colonies in Israel. During the two world wars, many German Protestants inhabited the area nad helped built it up.
Ben Gurion Avenue is the main road, lined with boutiques, restaurants, and distinct red-roofed cafés. This is an amazing choice for those who seek a relaxation vacation or wanting some new culinary experiences. Closer to the port is a small mall, the old City Center, and Haifa's City Museum.
The history of the German Colony
In the 19th century, a religious Protestant sect was formed in southern Germany. Known as the Templers, they settled in this area as their leader, Christoph Hoffmann, believed that living in the Holy Land would hasten the second coming of Christ.
After building their colony and settling in Haifa, they organized regular transportation services between Acre, Jaffa, and Nazareth, introduced their local industries, and kept strict urban planning principles. They helped modernize the area, which was at the time of their arrival, underdeveloped.
The Templers lived in the area until 1939. During World War II, many of them joined the Nazi Party, so the British interned them as enemies. Many of them most were deported to Australia.
In recent years, many of the Templars' homes were restored; one house is now a museum, the Haifa City Museum, while others have been turned into hotels, boutiques, cafes, and restaurants.
This is a popular dining site among tourists. You can try local food, enjoy the view of the port and see cargo ships, Bahai Gardens, walk down the streets and meet the locals and stay in some of the hotels before you continue your trip to other places in Israel.
Its cafes are full of guests and offer amazing nightlife.
The Haifa City Museum was opened in 2000 in the old community center building of the Templars. All exhibits are primarily related to the cultural past of Haifa.